Creative Effectiveness in Door Drops: May 2021
27 May 2021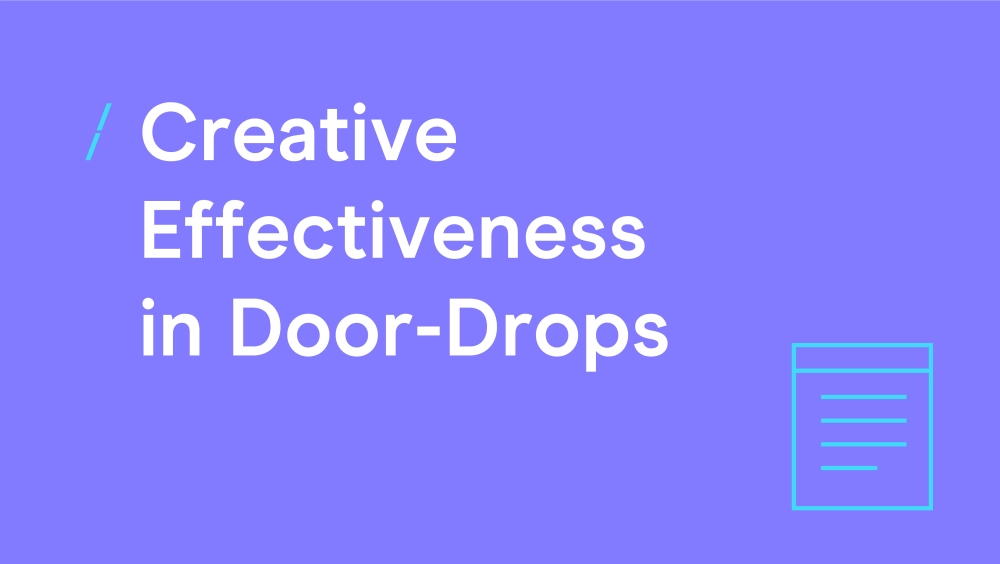 Written by Neal Dodd, Director of The Letterbox Consultancy and member of the Door Drop Hub and Print Council.
If you look at unaddressed items coming through your letterbox, you'll notice that the majority focus on direct response.
Whether it is a charity collection bag, an FMCG coupon or a takeaway service, the copy and creative focuses on an immediate action.
As a direct response channel, this is to be expected.
We've talked here about other outcomes caused by the door drop and JICMail has been incredibly helpful at highlighting these; be it prompting a visit to the brand's web site, discussing it with a friend or relative, or how long the brand's material stays in the home.
Sticking with that last point for now, the content of the item that I'm reviewing here seems to be from a company who already understand the value of producing something that people will keep in their home.
On average, leaflets are kept in the home for over 7 days.
This item – delivered in the week starting 17th May – focuses heavily on the football European Championships, kicking off on 11th June and concluding on 11th July.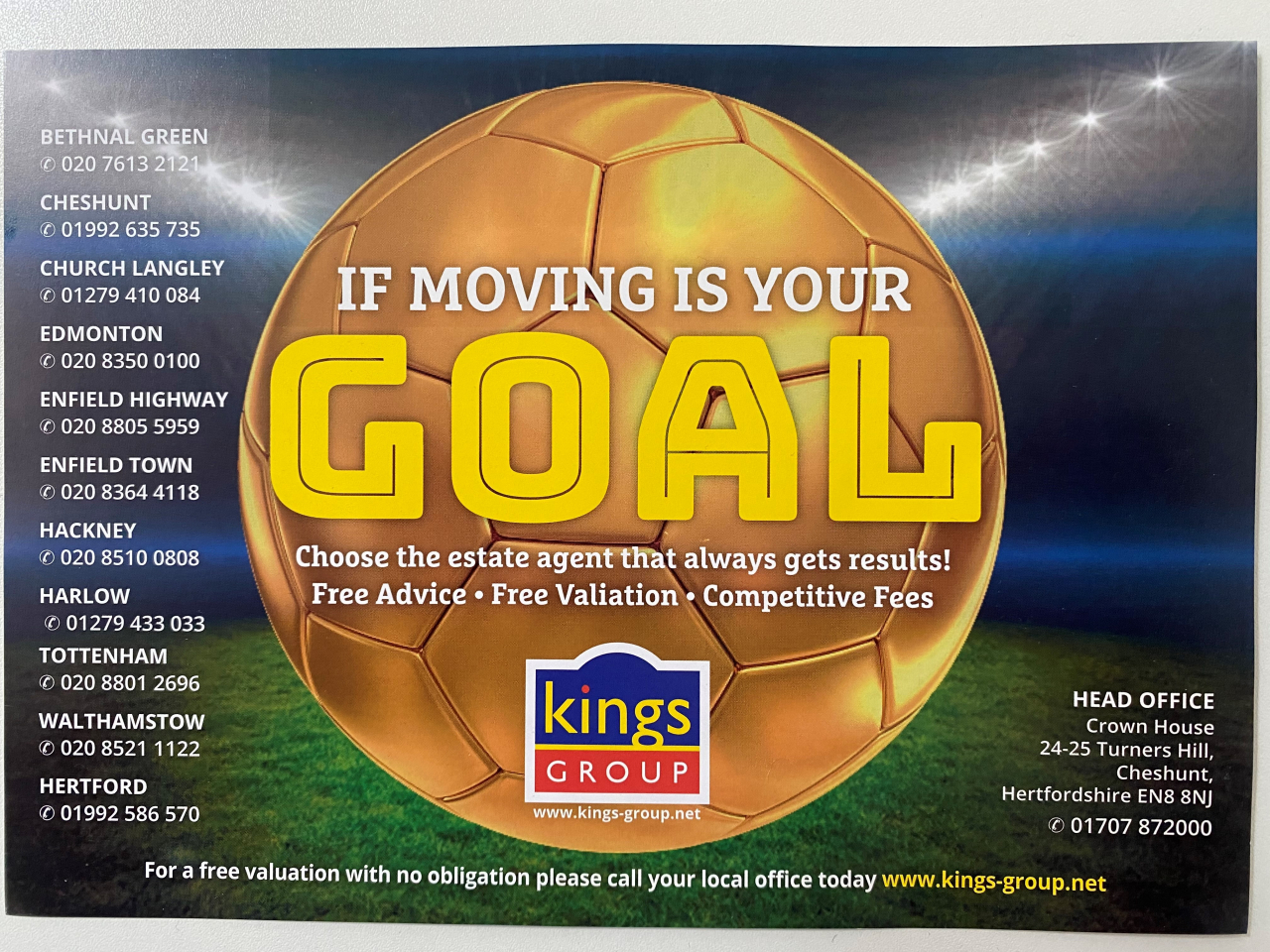 One entire side is entirely dedicated to recording the date and time of the tournament fixtures, with a focus on the home nations.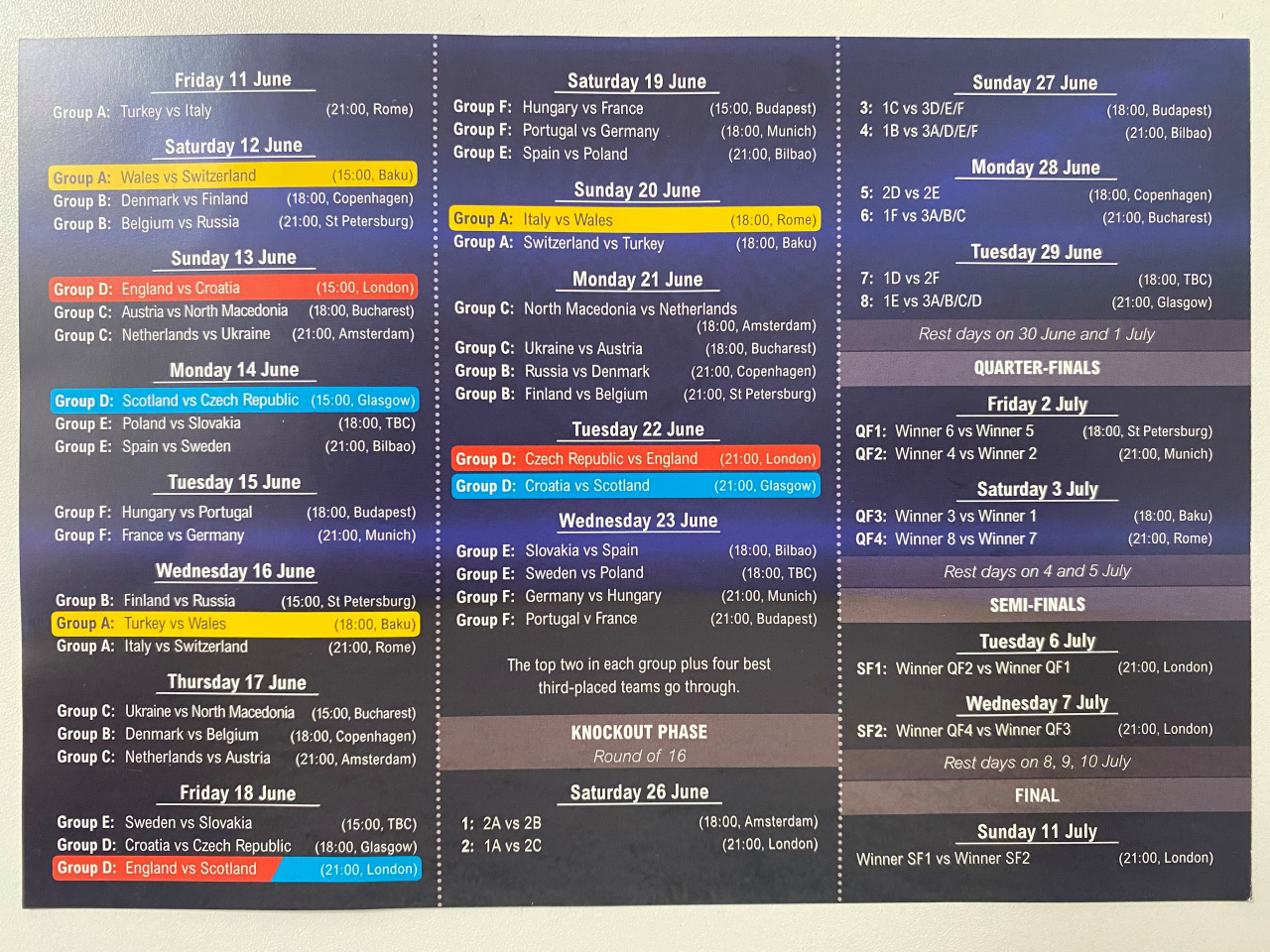 Clearly this has been designed for people to keep in the home, to refer to when someone wants to see what games are scheduled that day.
It's something this company has done before.
So, why are they doing this?
It's reasonable to assume that their main objective here is simply to have their leaflet kept in homes throughout June, referred to again and again.
The item does feature some copy about what Kings Group offer and there are phone numbers for each office, so I'm sure they will see some uplift in calls as well.
If you stop and think about the customer journey for estate agencies for a moment, it is likely to begin with stopping to think about which estate agent to contact, searching online and/or visiting the local high street.
All of these start points will be influenced by the memory and perception of local estate agencies.
If Kings Group manage to have their item kept in people's homes for over a month, that will help people remember the name when the time comes to need an estate agent.
Just because a metric is difficult to measure does not mean that it should be disregarded.
The length of time an item stays in the home and the effect this has on people's memory of the brand is a really important value of the door drop channel.
Clearly this client recognises that and openly uses it as part of their advertising planning.
---
Click here to see the latest Creative Effectiveness in Door Drops.
See more from the Print Council here.
Hear more from the DMA