Creative Data Academy: Georgina Lambert's Experience
28 Nov 2018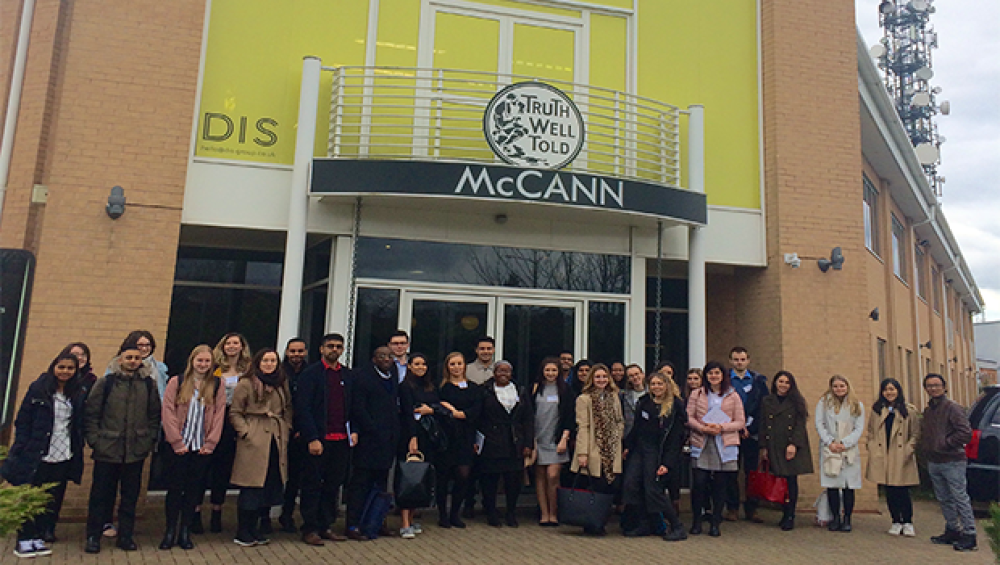 Scrolling through my emails seeing rejection email after job application receipt after interview invitation (as any soon-to-be-a-graduate's inbox looks like), I spotted an advert for DMA Talent's Creative Data Academy. I decided to apply, not yet appreciating how it would lead me to my first graduate job.
Before I get onto how, I'll briefly introduce myself…
I'm Georgina and I've recently graduated from The University of Sheffield with a masters in Maths with French language. Enjoying both maths and languages, I wanted a job working with data but in a more creative way. To be honest, I hadn't really considered data analysis in marketing before, but the Creative Data Academy caught my attention.
So, what is the Creative Data Academy?
The Creative Data Academy is a three-day event involving workshops, talks, and, of course, lots of networking. We had the opportunity to meet lots of industry professionals from companies such as Boots, Thames Water and Deloitte, and also, the opportunity to make friends with other graduates in a similar situation.
One of my favourite days was spent visiting the McCann headquarters (partly because I'm an avid MadMen fan and felt like Joan Holloway walking up and down their corridors...) but also because it was fascinating seeing all the work that goes on behind the scenes – and it's always inspiring seeing people do what you want to be doing!
There was also a really useful session on 'how to get a job' which didn't just cover the basic CV writing and interview tips, but also talked about using social media such as LinkedIn and the importance of developing your own Personal Brand.
In true DMA Talent style, there was also a networking drinks evening where several of the guys who had presented some of the workshops / talks came back. There were also other industry professionals from more local companies who came along. This was a great opportunity to make connections (and build up our LinkedIn networks) and to get some advice from people who will be hiring us.
How did it lead to my job?
I first met BlueberryWave, the company I now work for, at the Creative Data Academy through the networking drinks and also through a workshop they lead. A few months later, when I was finishing my exams and still hadn't found a job, I spotted an advert for an internship at BlueberryWave through the Facebook group that the Creative Data Academy set up for us. So, I emailed the connections I had made during the Academy asking if they had any jobs going. To cut a long story short, they invited me in for an interview, then a trial period, and then offered me a job (yay).
My official job title is Junior Analyst but that encompasses very varied work! From carrying out Post Campaign Analysis (assessing how well a marketing campaign worked) to doing Deep Dives (trying to spot patterns / trends in our customers' databases) no two projects are the same. It's a great environment for a young graduate to learn and make their first steps in a career in data.
To finish, here are three top tips to securing that graduate job:
Be confident in your skills and know your worth.
Yes, you're just starting out in your career and will have a LOT to learn, but you also have a lot to give.
It's okay if your first job isn't your dream job.
It's the first steps to getting you there.
Keep pushing doors.
You never know where they're going to lead.
And remember, if you don't ask, you don't get.
Interested in attending? Why wouldn't you be! The Creative Data Academy is coming to London, Manchester & Edinburgh and applications are now open. Click here to apply. Applications close 17th February 2019
Hear more from the DMA