Coronavirus: New Enhanced Legal Helpdesk for Members
24 Apr 2020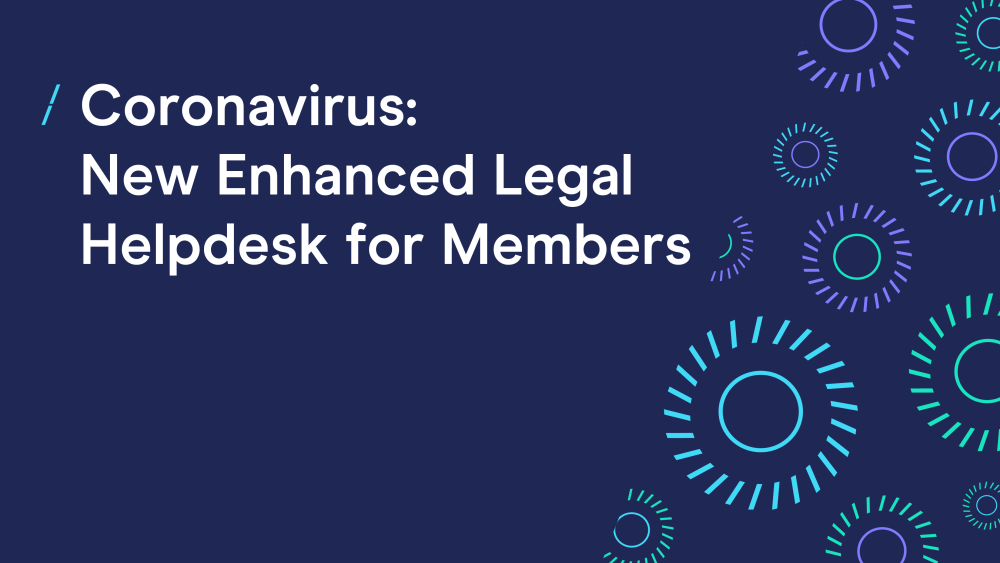 The DMA has partnered with law firm Lee & Thompson LLP to support our Members with additional legal support throughout the coronavirus crisis.
Through the DMA's Legal Helpdesk we offer the advice you need to be able to work with complete confidence and compliance – right from your earliest campaign planning through to operational matters.
As a Member accessing the DMA's Legal Helpdesk you will:
Receive help and advice to navigate broader legal issues as well as those related to the coronavirus crisis from the DMA's legal experts alongside those from Lee & Thompson
Benefit from this additional service at no extra cost to your membership fee
Be entitled to a maximum of thirty minutes of free time from Lee & Thompson per enquiry
The Lee & Thompson partnership will strengthen the DMA legal helpdesk in providing Members with advice on a broader range of legal issues accruing as a result of or in response to the impact of the coronavirus, including queries relating to:
Betting and Gaming regulations
Comparative Advertising
Contracts
Data Protection
E-commerce issues
Intellectual Property (trademarks and copyright etc)
Music Clearance
Prize Competitions and Sales Promotion
Product Liability
Terms & Conditions
Trading Standards
How to Use the Service
If your enquiry is referred to Lee & Thompson by the DMA Legal Team, you will be required to indicate to which of the areas your enquiry relates and to provide a clear explanation of your issue and attach any documents that might help us to provide a response.
Consult our legal team: legaladvice@dma.org.uk
Lee & Thompson LLP are a specialist law firm for the creative industries.
They have represented the interests of talented individuals and innovative businesses while always prioritising two things – building a firm that understands the interdependence of the creative industries and meeting the needs of all their clients.
Hear more from the DMA