Communication During Lockdown
24 Nov 2020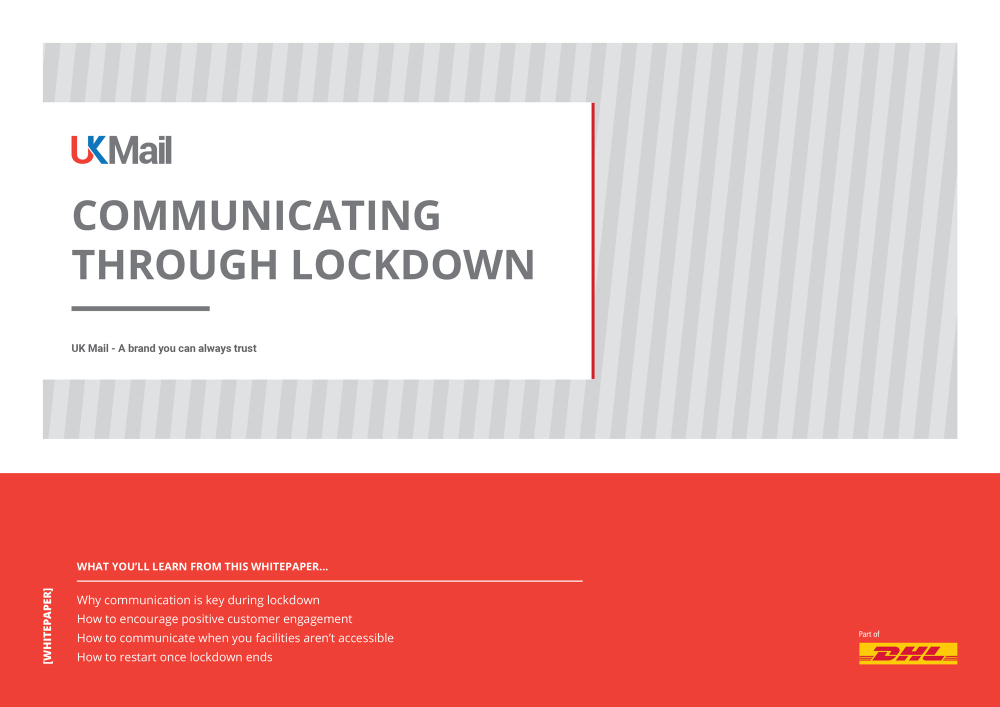 [Whitepaper] With all the uncertainty in the world, businesses must remain as agile as possible. Capturing and maintaining your target audience is critical for any company.
Good communication results in more relevant leads, and with the current circumstances, it is vital to utilise this time as much as possible.
In a period where we are all at home, it is now, more than ever, essential for businesses to reach out to potential and existing consumers and also the staff. Lockdown has meant that companies have had to adapt and even pause trading. Communication with employees and consumers has been limited, but there is a way around this.
In light of the current climate, we've put together a Whitepaper to help you to continue to communicate through this difficult time.
https://ukmail.digital/communicating-through-lockdown/
Hear more from the DMA