Big Book Crit AW 2018
16 Nov 2018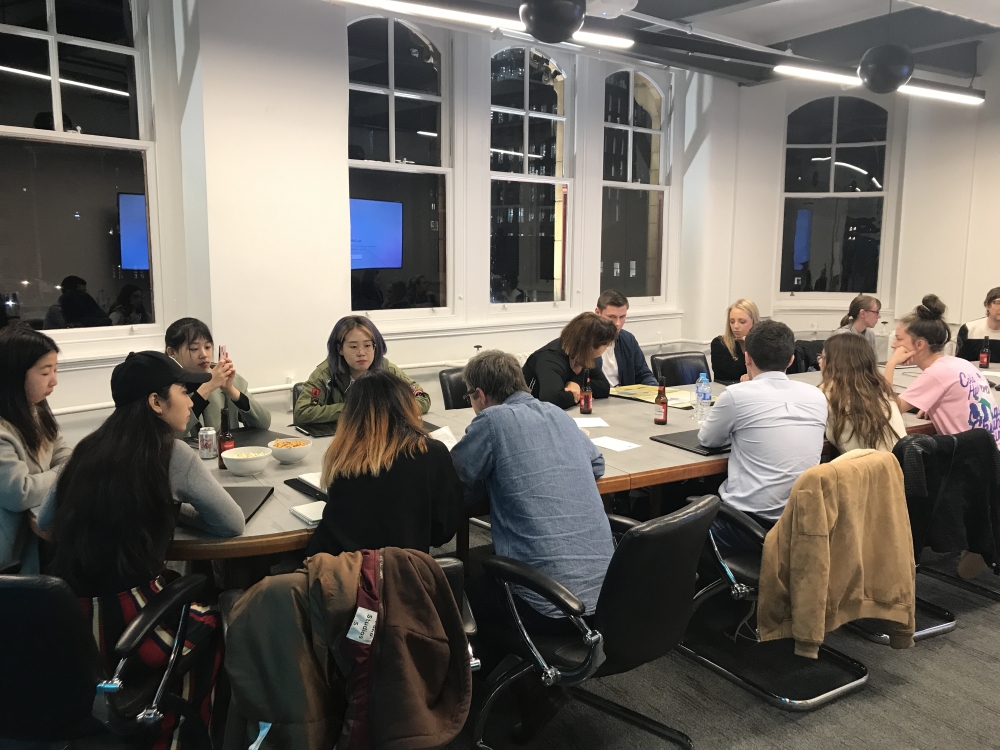 Last week we had our hands full, 5 Big Book Crit's full to be precise. We toured the country to visit Bristol, Norwich, London, Manchester and Edinburgh connecting with 195 aspiring creatives along the way. Big Book Crit is run by DMA Talent in association with the GRT and gives creative students the opportunity to connect with some of the finest Creative Directors in the industry.
Frankly we're a little exhausted after it all and words just aren't out coming way should they. So, we've rounded up some of those fine Creative Directors to give their perspective on proceedings and why initiatives like Big Book Crit are so important to the future growth of the industry.
Hiten Bhatt, Creative Director - Design @ Rapp, London
'Initiatives like the Big Book Crit are great for opening doors to a career in the creative industry. I was impressed and scared by the confidence of the students when they presented their folios to me. It was refreshing to see a diverse mix of students with multiple specialisms under their belt. They had an entrepreneurial spirit which excited and reinvigorated my love for the work I do.'
Julian Gratton, Group Creative Director @ APS Group, Manchester.
'Initiatives like the Big Book Crit are a fantastic opportunity for people looking to break into the Advertising and Marketing industry to get in front of Creative Directors like myself, not only to get advice on how to make their portfolio more commercial and appealing, but also to understand the type of people and personalities we're looking for to populate our Creative Departments.
This year's Big Book Crit was packed full of some great talent and it's always interesting to see how each year's crop of students differs from the last. It's also interesting to see how some institutions are more passionate than others at making sure their students are ready for the world of work once they graduate.
From a personal point of view, it was well worth attending this year's event as I am in the process of having discussions with some recent Graduates regarding them taking on permanent roles at the Agency.'
Heather Hughes, Senior Copywriter @ Story, Edinburgh.
'We can all remember those people who gave us their time when we were knocking on the doors of the ad industry. So now that I'm a bit long in the tooth, I think it's important to offer young creatives as much advice as I can – that's why I love the Big Book Crit. It was a great night with plenty of enthusiasm from students and Creative Directors alike. However, I'd like to see more participation allowing the event to benefit even more students and the Scottish ad industry as a whole.'
Find out more about DMA Talent here.
Hear more from the DMA