Asda confirmed as sponsors of Leeds Creative Data Academy
01 Sep 2020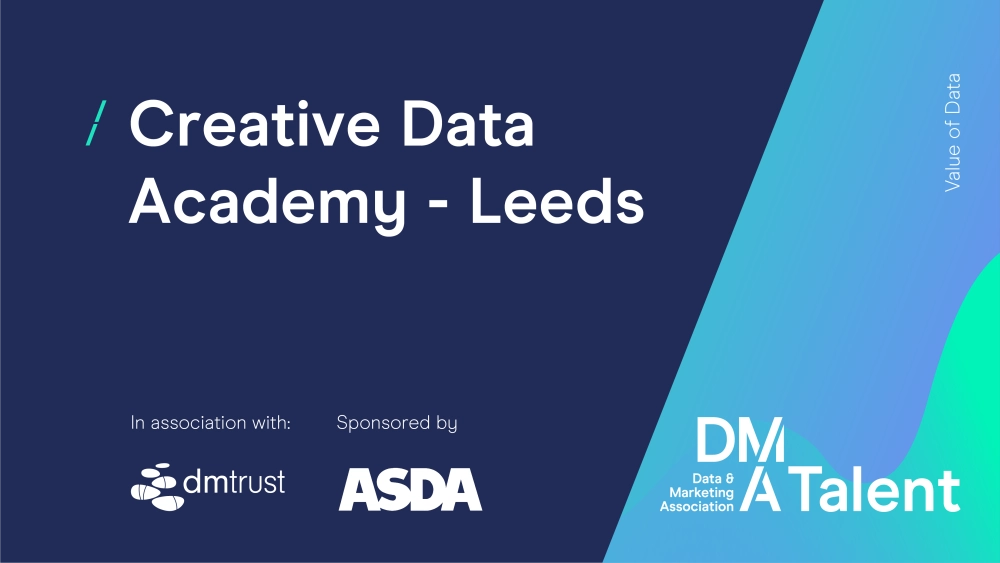 DMA Talent are delighted to announce Asda as sponsors of Creative Data Academy, Leeds 2020.
The Academy will run from Wednesday 2 – Friday 4 September, after being postponed due to coronavirus. It'll be run virtually via Zoom, as we continue to adhere to social distancing guidelines.
Across the three days, a group of aspiring data-driven markers will hear from an array of industry experts and data specialists, and put their skills to the test, working on a data challenge.
Asda will present the brief on the first day and the students will tackle it in teams, with support from the data and marketing professionals that they'll hear from each day. The teams will pitch their ideas on the final day, where Asda will be on hand to provide feedback and crown the winning team.
.
If you're searching for the best data talent, we'd love to hear from you! There's lots of ways you can get involved and plenty of partnership opportunities available. Drop us an email to find out more.
Interested in finding out about all the other events and programmes run by DMA Talent, which aims to provide aspiring marketers with the skills they need to break into the industry? Head to their home page here.
Hear more from the DMA