Adverts on Wearables: let the debate begin!
20 Oct 2014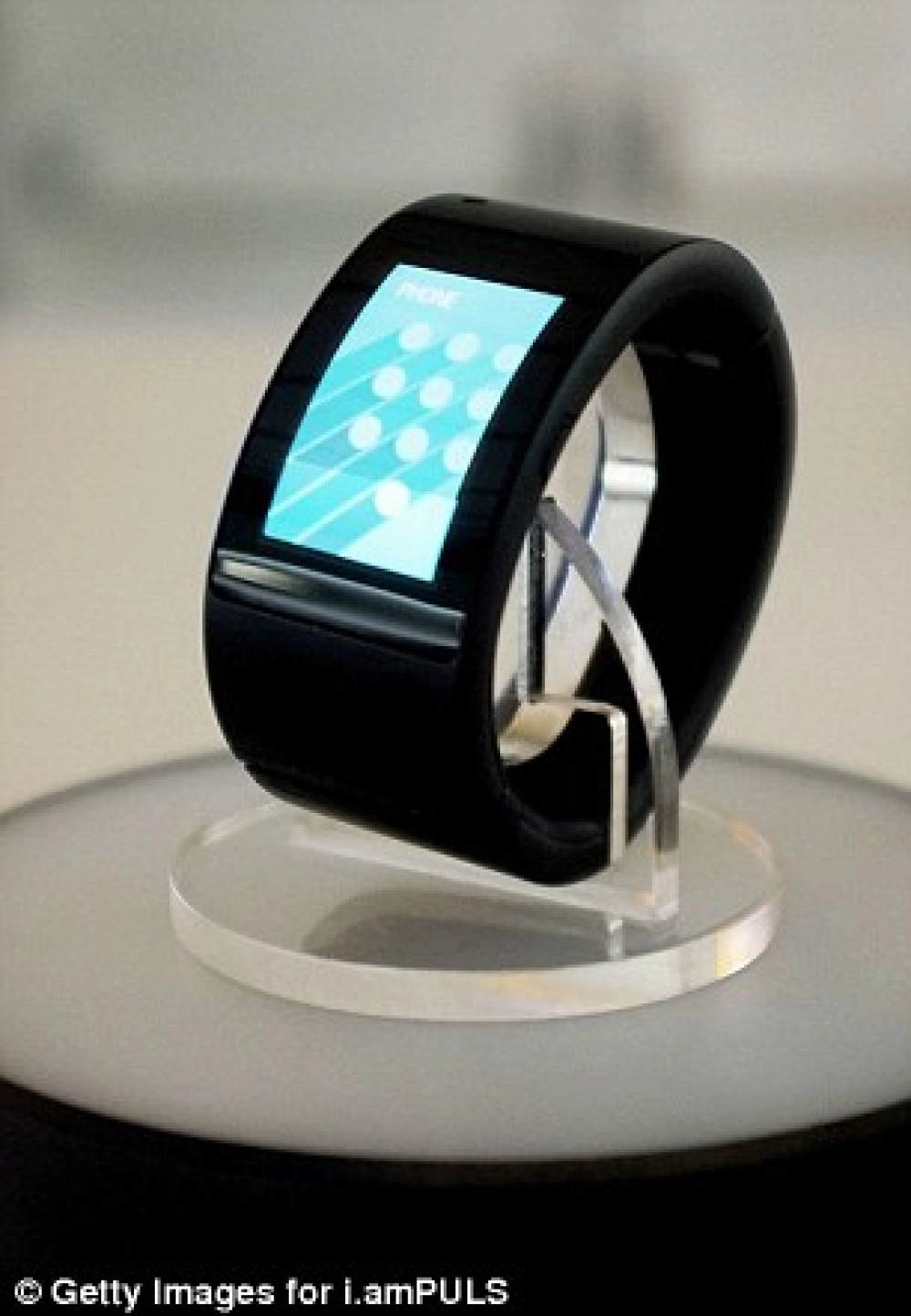 With the recent announcement of Will.i.am's Puls smartwatch this week, it seemed like a good time to jump back into our ads on wearables debate and air some of our views.
Much of the tech talk in 2014 has been on wearables, with established brands and start-ups launching a plethora of smartwatches or fitness bands with everyone from Samsung to Apple to Nike jumping in. There have been a number of predictions on the growth of these wearables, with ABI research suggesting that 90m devices will be sold this year, whereas IDC estimates that shipments of wearable electronics will reach 112m units in 2018, up from just 19.2m this year.
In July an Indian technology firm, Tecsol Software, announced that they are developing an ad server specifically for wearable devices. Does this represent an exciting development in advertising, or another annoyance for consumers? Read on for the lively debate.
From Robin Eyre, Marketing Manager at Collstream Ltd
"I think ads on wearables are a step too far but it will depend on the manufacturer and function of the device.
A phone is deemed very personal and marketers realise this (frequency of ads, size etc.). However it's also understood that ads are a part of life when content is free (news, games apps etc.) – 'you don't get owt for nowt'. The screen is large enough to accommodate ads and some apps allow you to upgrade and remove them.
Wearables are in a different category and, in my opinion, more personal. The screen is so small ads would be obtrusive. You're also not likely to consume free content (news or games) on a wearable so consumers won't show the same understanding with pop-up ads, banners, promoted tweets etc.. Wearable manufacturers would be better off creating fantastic products people want to buy rather than fussing on how brands can generate revenue through ads.
My feeling is that sports-only brands (Garmin, Nike etc.) would respect people's privacy but brands which try and cover every aspect of one's life (Google, Samsung, Apple etc.) will try at every opportunity to place an ad. They have different business models."
From Kelaine Blades, EMEA Marketing Director at Sizmek
"For all of the complaining that we do about advertising, it is necessary and benefits all of us. Unless we revert to an agrarian society, our world runs on the exchange of goods and services for money. Businesses need customers in order to grow and they get customers through advertising. If we are happy with this premise then the next question is, shouldn't businesses utilize advertising in the most effective way that they can? Businesses that spend advertising dollars effectively are able to pass on cost savings to customers as well as funnel budget back into making better products and services. A component of effective advertising is making sure that your message is being seen. How do we make our messages seen? By putting them out in the channels that consumers are most using.
From the early days of mobile advertising in 2000 to today where mobile ad market spending is forecasting to hit $18BN by the end of this year (Gartner), mobile advertising appears to be working. And now we have the next frontier – wearables. Ads on wearables may not take off but this advertiser says it's worth a try!"
From Mark Brill, Managing Partner UK of Brand Emotivity and DMA Mobile & Connected Marketing Council Chair
"The personalness of wearables has already been commented on. But, in order to understand the advertising opportunities, we need to think about how wearables are used, what is their function and the user relationship. In the current market, wearables are mostly satellite devices for smartphones. Fitness bands (which will be a short-lived product) are pure utility. In many ways, so is Google Glass. Smartwatches are slightly different. There is a utility element, such as notifications, but you only have to look at Apple's iWatch launch to see that these are also fashion accessories. They are as much about the statement as they are about the function. One thing is certain, none of the wearables coming into the market are content devices. At the moment, much advertising is associated with content and content driven. When it comes to wearables that won't wash. For advertisers to succeed they will need to focus on service and utility. And they'll need to do it discreetly. Unlike mobile, wearables are unlikely to be always there, so unless the engagement is right, any ad serving will simply damage the potential of the channel. To sum up wearable ads?Handle with great care."
So what do you think? One thing is certain, no matter where the ads are served – watch, contact lens, google glass etc – they should be targeted, relevant and contexually appropriate to the device! Make sure you follow DMA Code and the mobile marketing guide on all devices to get the balance right. :-)
Hear more from the DMA