5 advanced content marketing upgrades you aren't using yet
13 May 2022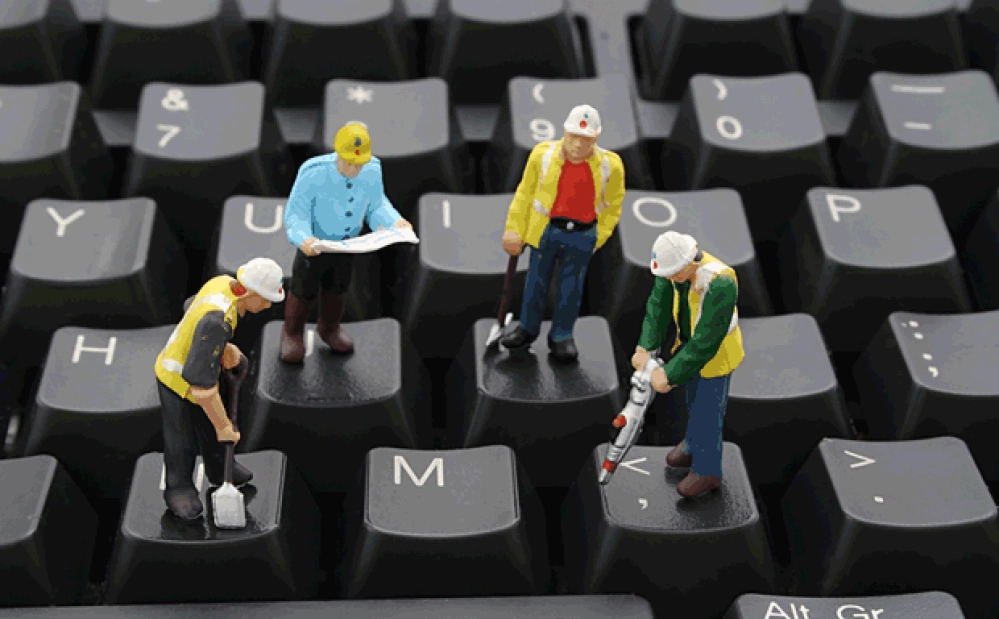 Content marketing is one of the most powerful methods to connect with your customers. When used correctly, it can build trust and loyalty with your audience, resulting in more sales and happier customers. So what are the unused opportunities?

In this article, you'll find tips on how to use email marketing and content marketing to connect with your customers.
5 advanced content marketing upgrades you aren't using yet
Content marketing is all about creating and sharing valuable content to attract, engage, and convert customers. It's an essential part of any marketing strategy nowadays, and connects with your business goals, anything from building brand awareness to generating leads and sales.
Content can build relationships with your customers, and maybe even create a loyal following or community. It doesn't have to be overly expensive or time-consuming. With a little effort, brands create content that will help you connect with your customers.
1. Zoom in on your target audience at their current state of interest
Before you can successfully create and market your content, you need to know who you are talking to. Your main target audience is the group of people who are most likely to be interested in your product or service, their Attitudes, Interests and Opinions, pains and gains. But you want to go beyond, taking into consideration the stage they are in during the customer life cycle.
Identifying your target audience is essential because:
1 It focuses your marketing efforts in the right places, and
2. Allows to craft messages with relevance baked in.
There are multiple ways to research and zoom in on your target audience, including market research, developing marketing personas, customer surveys, etc.

You want to know your audience better than anyone else. Once you have a clear understanding of who you are trying to reach, you can create content that is tailored to their needs and interests.

This has parallels with finding what is called Product-Market fit, knowing what features and product fits with your audience and what they are willing to pay for. With the twist that we are looking from a current situation where there is a product, and the addition of content as an additional factor.

If you have the thirst: learn what topics they're interested in, what type of language they respond to, their pain points, and concerns. And what type of content will resonate with them.

Use this knowledge to your advantage. Write content that is both informative and engaging, and be sure to keep your audience in mind at all times. If you do, you'll be sure to create content that they'll love.

Make sure you craft content for different stages of interest and you can use behavioral marketing to tease out, sense and respond to signals that show someone is "in market".

An often untapped opportunity is using lookalike audiences.
The idea is that you identify a part of your audience that is doing very well, ones you consider best customers, of the shape of the ideal customer profile. That is part strategy, part analytics, sprinkled with customer insight.

Then we make those a priority. Target and find similar audiences to them. Audience expansion so to speak. This will inform your content strategy and there is a direct link to (re)targeting on paid media as well.
2. Let them talk about you, using social media to connect with customers
One of the most accessible and low-commitment ways to connect with potential customers is through social media. Social media platforms like Meta, Twitter, and Tiktok provide an easy way to reach a wide audience, and they can be effective for building relationships with customers.
Customers appreciate being able to connect with businesses directly - or on a personal level. They are more likely to remain loyal to businesses that make an effort to connect with them.
Social media platforms can be used to quickly resolve customer issues and address concerns. By using social media to connect with customers, businesses can build a strong rapport.
The often missed opportunity is to get your employees involved in spreading the word. Actually, employee advocacy is reported to be one of the most effective initiatives for social media marketing.
Added benefit is that you can connect with your customers by talking about life at the office, interesting information about employees. Adding a face to your brand, humanizes your company and can make you more relatable.

It's the embodiment of "teamwork makes the dream work". By activating your internal team to participate in a coordinated way, you can harvest a lot of potential.

The other side of this, is that you'll want to show that employees are valued and the spirit of sharing is (officially) something that your company is aiming for.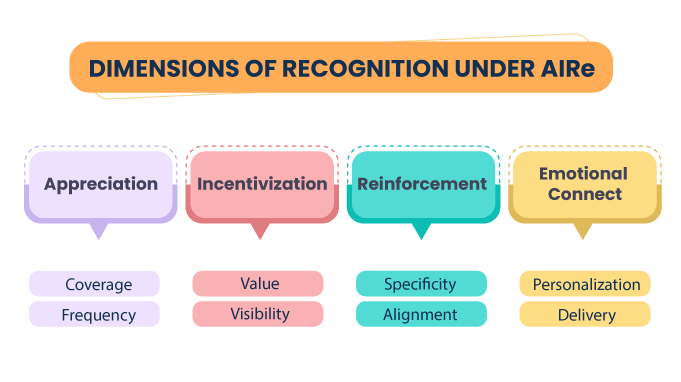 There are different ways to show employee recognition, but to my taste the non-incentivized (non monetary) will have the storngest impact, whereas if it is only incentives it becoimes too transactional.
3. Design your site for internal content promotion
We all understand that a well-structured website is a must have, but one of the powers of the site is often missed. Marketers often think about promoting content as only something you do in other channels, forgetting the opportunities that are on their own site.

It's not just creating relevant content, it is getting it seen and engaged with. It is often said, 20% is production, 80% should be promotion. What better way to do it on your own site where people already have shown an interest AND costs compared to paid channels are negligible.

We are talking about content, site structure, cross-referencing, contextual content based offers, and navigation. So keep your process to design your website from the start to include the goal of promoting content. How easy is it to access the information? and following that, how easy is it to convert?

You understand that your own site is a channel for promoting your own content.

What are ways to promote your own content on your own site? Here are just some first ideas for promoting your own content.
1. Add CTA for follow up articles in every blog's conclusion.
2, Double down on popular articles that are working, digging deeper into the topics.
3. Bundling articles into a logical cluster or guide with sidebar navigation.
4. Adding a slide in that catches attention.
5. Main navigation structure and search box available.
6. Rewriting blog titles for clarity
7. Reordering your most popular articles to give them more visibility
8. Removing an over-use of categories and tag swamping.

One way to tackle this is to bring your team together and do a brainstorm on ways to "make your site more sticky".
Other ways can be to guide your visitor on the site.
That can be in the structure of the main navigation. Also a quiz / widget to determine the right content that answers their content interest. Live chat plugins can deal with customer questions in real-time, a well configured bot can do the same without the need to employ extra customer service staff.
4. Increase Content relevance and uniqueness to nail search intent
Once you dive into SEO, the goals quickly seem to reorder themselves. While you may start out wanting to be helpful, inspiring, unique, insightful, and original. But once looking only from SEO, the goal starts to morph into becoming one of the top ranking results when potential customers search for keywords related to your business.
The typical way to go about doing that, is to do SEO keyword research, using SEO tools that show search volume and keyword difficulty.
Pick the volume keywords, align your website's content to
the type of content
they're actually looking for when they type their search, matching their "search intent." The idea is that this helps you rank better in SERPS, but also give readers the information they're looking for.
Which is arguably a win-win. And creating similar content then what is already ranking is completely understandable from a commercial standpoint. The joke is that the tools on which companies base their SEO research. show nothing more than estimates.
* Often the tools over- and underestimated in volume, I have seen 10x differences both ways on SEO traffic volume for sites.
* Those tools don't report on "hidden gems", super interesting and successful posts, that somehow don't fit the mold and get overlooked. (Nobody in their right mind would share their own hidden gems, that's why you won't hear much talk about it).

So beware of... "the poor man's skyscraper"
But the typical execution on the next step is something that… Hmmm, over time is something to reconsider. I'll just call it "the poor man's skyscraper" for now.

The typical action is googling the keyword, opening up the top 5 to 10 results, then writing something veeerrry similar.
The side effect of this is that they aren't just
1. "Creating content for similar topics " but also
2. "Creating similar content then what is already ranking"
For popular topics we are now looking at content producers making a lot of "me too" content - which is completely understandable from a commercial standpoint. But in practice it turns out to be a lot of derivative pieces and not helpful to the user.
5. Review your engagement experiences

Wherever there is a form, there is potential to optimize. I am not just talking about CRO (Conversion Rate Optimization) and doing everything to get people to fill in your conversion forms.
I am talking about the User eXperience, which could be delightful.

Asking only for the additional information at places that make sense. An example is to pick the places to ask for app push notifications opt-ins as they are more relevant. That offers the best chance to get the opt-ins and highly intentional use cases. Like "add to wishlist" to product price notifications.




Another great experience booster is to give interactive feedback in forms. For instance real-time email validation will increase your deliverability and can do a live check to avoid problems later. Check if the email is properly formatted, if it is a free vs business email address, but even check if the email even exists (up to a certain level). Setting additional questions to be conditional, makes sense as well.

It still boggles me that a lot of forms still wait for you to "submit" or "next" and then break the experience - afterwards not doing a good job at pointing out what went wrong.
Conclusion: Content marketing is marketing
As you may have realized, many of the opportunities to make your content shine actually overlap with what we typically see as other areas of marketing. A strong argument for "desilo-ing" marketing specialisms and hudlinging around business goals. Oh and, keep up the good work. What will you be doing to boost your contact marketing this quarter.
Hear more from the DMA