2020 Gold Publishing
16 Dec 2020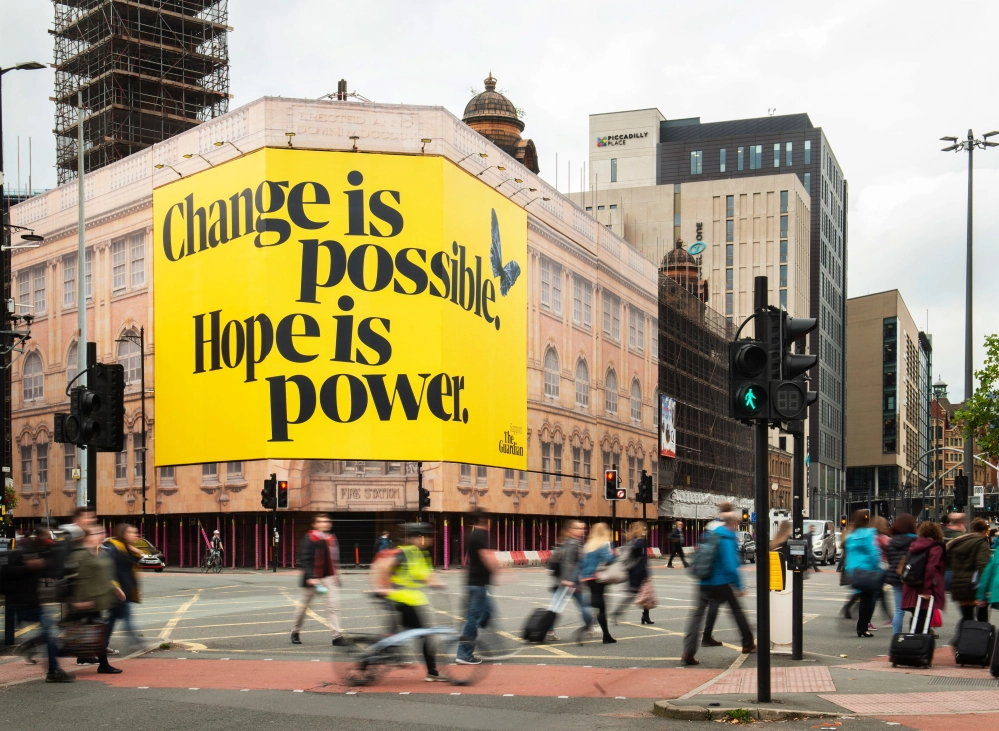 Agency: PHD Media and Uncommon
Client: The Guardian
Campaign Name: Hope is power
Campaign Overview
The Guardian reaches millions of readers daily. Yet only 2% of them support the publication financially. The business set itself an ambitious target: reach 2 million paying supporters by 2022.
Strategy
The brief was to create an emotional, rallying campaign to drive brand affinity and increase likelihood of support. An equation guided the brand campaign strategy:
Regularity + Affinity = Support
Rather than chasing after new audiences the key ambition was to drive affinity with existing, loyal audiences.
The Guardian has a large database of existing, regular readers, but they needed to better understand the brand. So it developed creative that brought its purpose to life, with a media strategy designed to reach, engage and excite.
Creativity
"Hope is power" became the creative starting point and an inspiring brand strapline. A simple and symbolic film of a butterfly breaking through glass brought the publication's purpose to life, used as a motif across static formats to represent hope.
An interactive landing page was created, along with home-page takeovers, display ads and social content, an email campaign, and print ads in The Guardian and Observer newspapers, and international magazine Guardian Weekly.
In addition, a paid media strategy with the following three pillars ran across the five weeks of the campaign:
Impact - media with arresting impact, and high earned' potential, such as impactful OOH and TV spots
Rally - media that feels like it's being seen on mass, and is 'of the streets', such as flyposting, social and print
Connect - media that tells an emotive narrative, and has storytelling capacity, such as cinema and audio
Results
By executing across paid-for and owned channels, phased across a five-week period, The Guardian ensured high levels of interactions and impressions with its target audience. Careful media planning and sequencing of messaging maximised chances to get noticed by the audience and deliver an affinity-driving message.
Post-campaign analysis and brand tracking found:
Readers who recalled seeing the campaign were more likely to consider supporting The Guardian in future
Those who recalled the campaign were significantly more likely to agree with specific campaign-related statements
The Team
The Guardian - Joel Midgley, Senior Marketing Manager - Kate Robarts, Marketing Manager - Kate Davies, Director of Brand Marketing