2020 Gold Best Writing
16 Dec 2020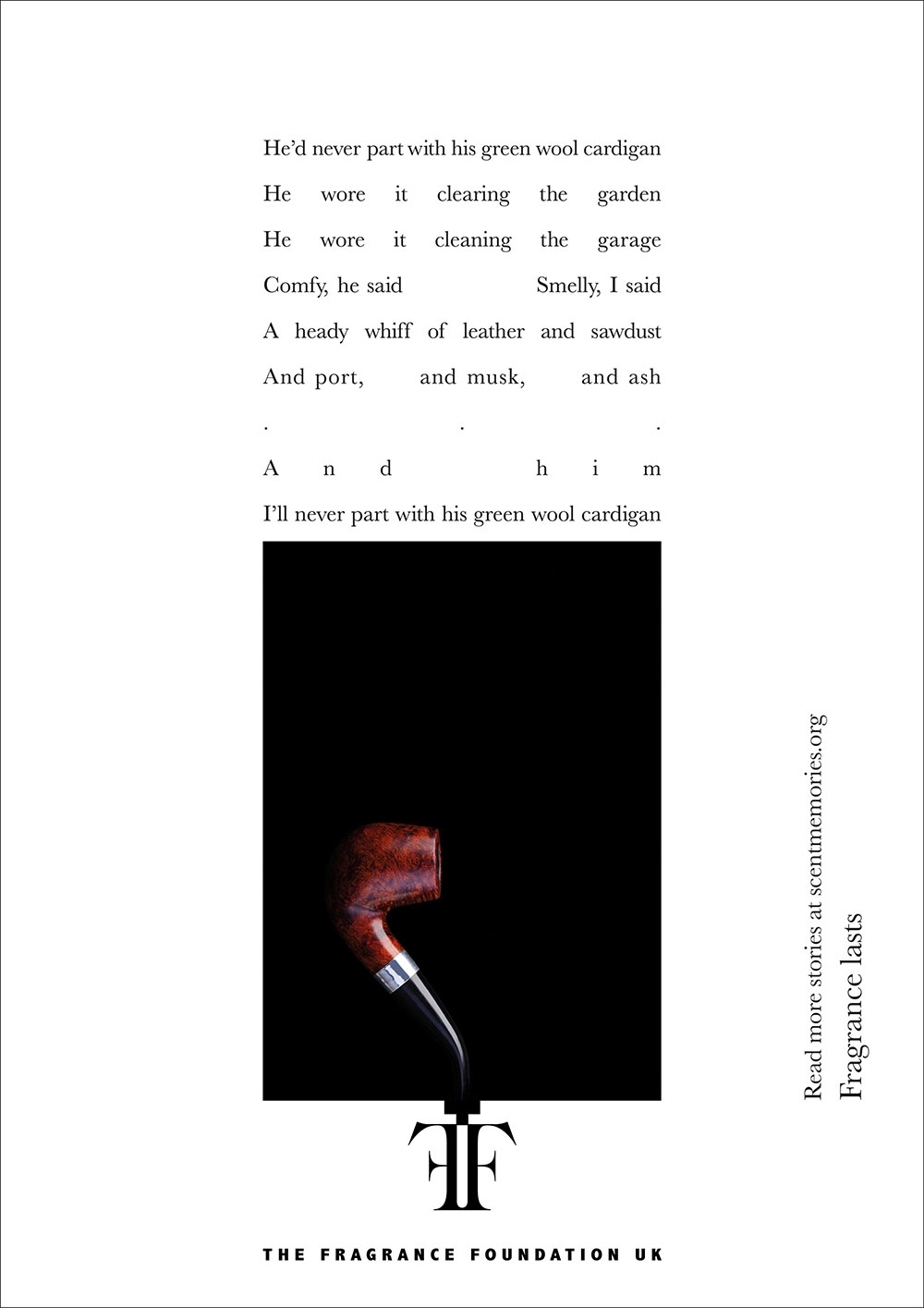 Agency: M&C Saatchi
Client: The Fragrance Foundation
Campaign Name: Fragrance Lasts
Campaign Overview
The sweet smell of success
The Fragrance Foundation responded to decline in the fragrance category by communicating the emotional value of perfume.
Strategy
Traditional fragrance advertising can be stunningly beautiful, but often impersonal and removed from reality. Noting the proven scientific connection between scent, memory and emotion, M&C Saatchi arrived at a campaign proposition "Every scent tells a story". It sought to bring perfume off its pedestal and into real lives.
Recognising the increase in online conversations around fragrance jumping 11% (Fragrance Foundation research), the agency hypothesised that perfume's ability to remind us of people and times we miss would be even more resonant this year.
Featuring in publications like Tatler, Harper's Bazaar, Vogue and Vanity Fair, the approach needed the elegance to fit with the publications but also the ability to stand out from the fashion crowd.
Creativity
Fragrance is a powerful memory trigger. From a bath or laundry soap that brings memories of your nan flooding back, to a perfume that takes you right back to a first kiss. The campaign told the stories of fragrance as people live it, not as they are lured into buying it.
With scent and memory at the heart of its approach, the idea used typical fragrance notes to unlock deeply personal memories; of childhood, of romance, of loved ones and of those we've lost. Another execution focused on the power of scent in lockdown with its tale of new love, interrupted.
The campaign was wrapped up with a single, simple thought: fragrance lasts. A nod to the staying power of a quality scent on one's skin, and to its enduring attachment to forming and recalling treasured memories.
With a £10,000 production budget, work that would secure media donations in kind from high-end publications was needed. That required developing creative deemed worthy of inclusion in titles for the first time.
Results
33% increase in number of visitors to the Fragrance Foundation website
104% increase in amount of time spent on the site
25% increase in press mentions, suggesting the message was resonant enough to be further amplified by the media
£1m+ estimated value of free editorial coverage generated by campaign
The Team
"M&C Saatchi - Ben Golik, Chief Creative Officer - Camilla Kemp, Chief Executive Officer - Matthew Brazel, Senior Strategist
The Fragrance Foundation - Linda Key, Chief Executive Officer "