2020 Gold Best Use of Unaddressed Print
16 Dec 2020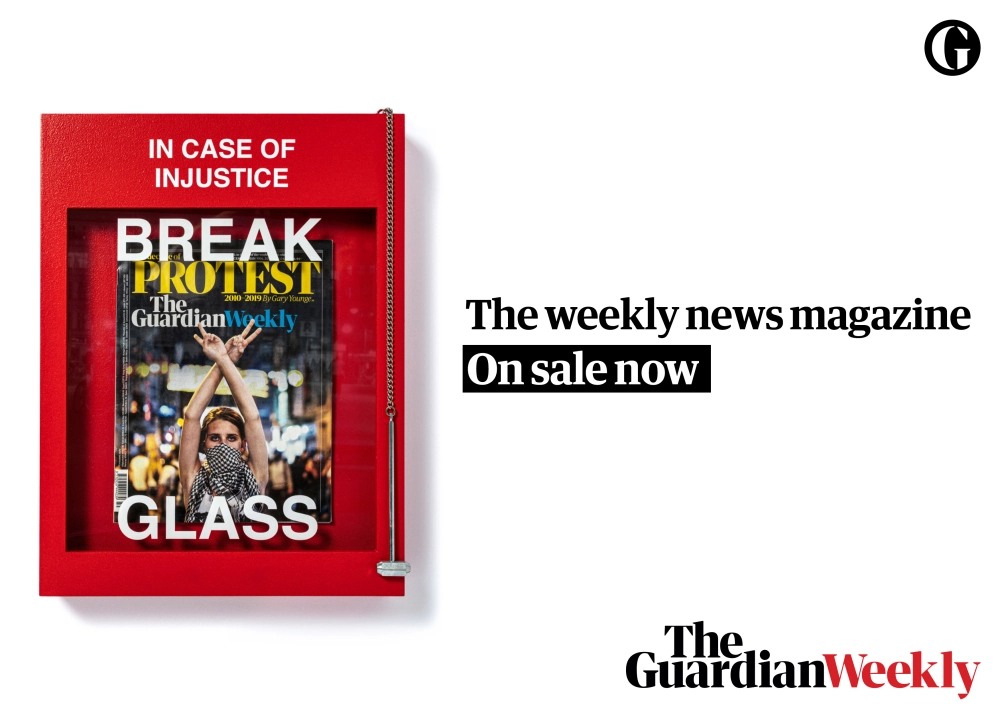 Agency: OLIVER
Client: The Guardian
Campaign Name: The Guardian Weekly - Berlin Takeover
Campaign Overview
When in Berlin, do as the Berliners do
The Guardian has a growing audience in Berlin. How could it promote the Weekly edition, abroad and on a tight budget?
Strategy
Having identified Germany as a growth market, the publication knew it had to focus limited budget to maximise impact. Berlin was chosen for its highly educated, English speaking audience who share the newspaper's progressive values and match the wider Guardian Weekly target audience profile.
The campaign was built around three insight-driven principles:
Previous campaigns for The Guardian Weekly showcased the physical magazine, enhancing interest - especially in markets like Germany where the website is better known
Audience research showed a high affinity between Berliners and The Guardian thanks to shared values
Berlin is a city of activism, home to around 5,000 protests a year
To paraphrase St Augustine: When in Berlin, do as the Berliners do.
Creativity
An experiential special build ran for 10 days on Berlin's Warschauer Strasse, carefully selected for its liberal history. It invited curious Berliners to take arms against global troubles. An "in case of emergency" box invited passers-by to become active participants, reacting to the overwhelming state of the world.
They experienced how reading The Guardian Weekly, a magazine filled with facts, ideas and solutions, is the best way to understand issues, connect global dots and act.
Wider fly-poster activity across 1,800 walls - plus 100 town boards, 25 info screens in tube stations, and even some point-of-sale - amplified the message, lending the campaign a sense of grass-roots energy and vitality across the city for a month.
OOH activity was supported with complementary digital assets across programmatic and owned media, geo-targeted to Berlin to ensure consistency of message across touchpoints.
Results
The campaign was a commercial success, increasing awareness, web traffic and sales. It also resonated with the audience's beliefs and acted as catharsis in the face of seemingly overwhelming global issues.
Awareness was raised, with The Guardian earning 5.9 million media impressions, increasing site traffic by 300% and boosting sales by 84%.
This also strengthens The Guardian's wider Hope is Power brand message, showing the crucial role of independent journalism in effecting change around the world.
The Team
OLIVER: Rod Sobral, Global CCO - Rob Kavanagh, ECD - Sam Jacobs, Creative Director - Liam Smith, Art Director - Octavia Welby, Copywriter - Sam Jacobs, Copywriter - Dan Perry, Planner The Guardian: Richard Furness, MD of Consumer Revenues and Publishing - Kate Davies, Marketing Director - Grace Harmsworth, Marketing Manager - Connah McCarron-Roberts, Marketing Executive - Alex Breuer, ECD - Chris Clarke, Deputy CD Digital OOH: Daniel Castella, Director Videographer: Tom Goudsmit Motion Graphics: Alba Cruz
Art Director (Model maker): Claire Middleton