2020 Gold Best B2C
16 Dec 2020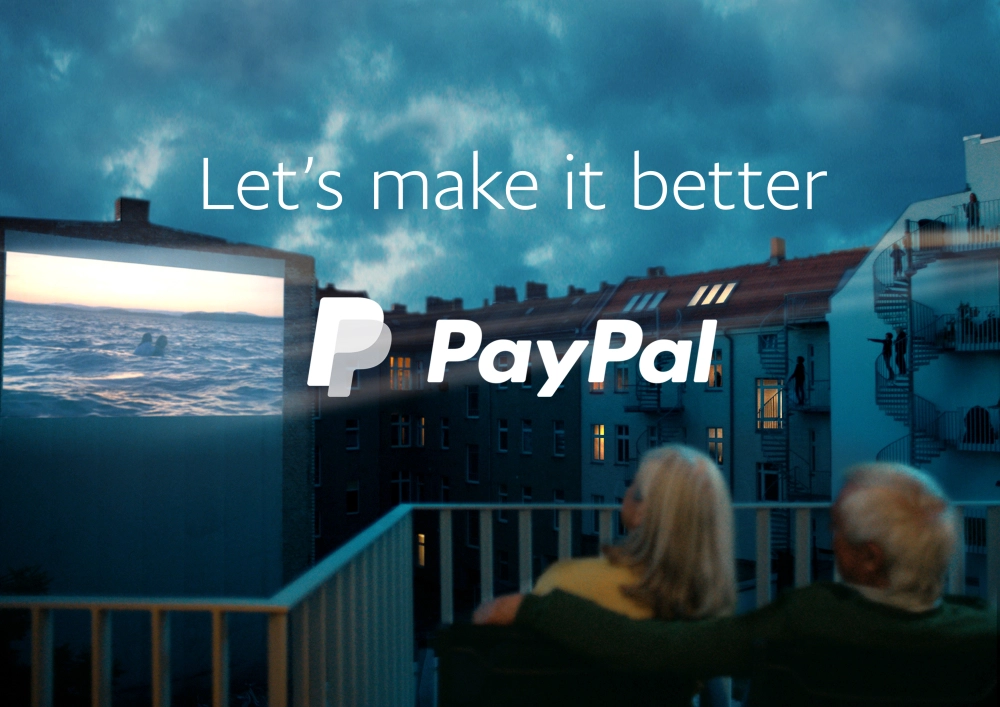 Agency: RAPP
Client: PayPal
Campaign Name: A little win for data-driven empathy
Campaign Overview
A little win for data-driven empathy
At a time of disruption for communities and families PayPal shone a light on the utility and ubiquity of its payment product range.
Strategy
During COVID-19, normal payment options - cash, credit/debit cards - were either not an option or considered risky (think dodgy websites shifting toilet roll). PayPal wanted to show its platform and product range wasn't just a safe alternative payment mechanic, but also a helpful brand with tangible solutions for even the most unconventional needs.
With several campaign partners - 76th limited, Absolute Post, Creative Outpost and Rockhound - RAPP examined how lives were being disrupted by the pandemic and planned three phases: helping people fix immediate challenges; demonstrating how PayPal products can bring people together; and establishing new habits.
The agency mined user data for stories that would be a springboard to show there is 'emotion in every payment'.
Creativity
From elderly neighbours who couldn't do their shopping to families with kids climbing the walls, people were really struggling. While practical solutions were important it was vital to make the work feel upbeat, fun and simple. The whole campaign was wrapped in the idea of Little Wins - the antithesis of every other sombre, 'unprecedented times'-style strapline.
Results
ROI of more than 55:1 was calculated through first-party tracking and attributed directly to the campaign. In addition, 21 retail categories saw between 10% and 377% increases in PayPal usage.
Recall, purchase intent, CTRs, engagement and open rates for the campaign all increased against benchmark. People have started using PayPal in retail categories that would have been unimaginable for the business just a few months prior to the campaign.
PayPal stated: "Little Wins brings a warmth and humanity to the brand that we've not seen before."
The Team
RAPP - Al Mackie, Chief Creative Officer - Katie Carruthers, Creative Director - Pete Williams, Senior Art Director - Chris Day, Senior Copywriter - Will Clark, Senior Art Director - Ryan Albuino, Senior Copywriter - Cindy Ho, Junior Art Director - Jack McSwiney, Junior Copywriter - Jeffrey Osborne, Head of 3D and Motion Graphics - Simon Cheshire, Head of Digital Design - Charlie Ross, Designer - Lee Jarrold, Motion Designer - Kasia Trilling, Designer - Manuel Belgrano, Editor - Cedric Layrac, Editor - Tom Coombe, Editor - Shiona McDougall, Global Chief Strategy Officer - Jon Pollard, Strategy Director - Jamie Barnett, Senior Strategist - Matt Davis, Strategist - Andrew Riddle, Managing Partner - Natasha Grainger, Group Account Director - Ben Phillips, Account Director - Teija Curtis, Senior Project Manager - Stephanie Hottlet, Head of Production - Linda Gray, Senior Project Manager - Jo Dillon, Senior Producer
Contributors
76th limited, Absolute Post, Creative Outpost, Rockhound