2020 Bronze Best Use of Social Media
22 Jan 2021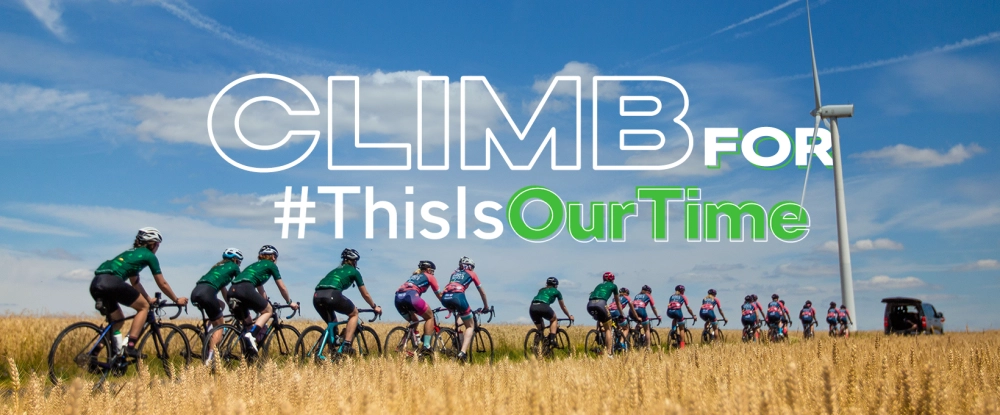 Agency: Ogilvy UK
Client: ŠKODA UK
Campaign Name: Climb for #ThisIsOurTime – Riding to close the gender gap in cycling
Campaign Overview
The campaign for wheel change
ŠKODA, a brand that built bikes before cars, set out to narrow professional cycling's gender gap.
Strategy
As a physical show of solidarity with the 23 women riding the 2019 Tour de France stages, ŠKODA launched a virtual cycling challenge. It encouraged cyclists and the general public to climb 20 million metres alongside them in just one week in support of gender equality in the sport.
#ThisIsOurTime's ultimate goal was to show ŠKODA lived by its brand values in a sport embedded in its DNA; driven to stand up for gender equality in cycling; and driven to celebrate female achievements.
The brand partnered with Strava to enable people to get in the saddle and take part in a virtual challenge, climbing alongside Donnons des Elles au Vélo and the InternationElles as they completed the final week of the most gruelling Tour de France in the race's history.
Creativity
Ogilvy UK, working with PHD Media and Fuse, created a suite of influencer-led content to get people excited about the challenge and encourage cyclists to sign up.
ŠKODA channels promoted the message and influencers helped amplify it across social to drive maximise awareness. Influencers included gold-winning Paralympian Dame Sarah Storey; award-winning cycling blogger Juliet Elliott; and professional cyclist Adam Blythe.
A hero film highlighted the challenges faced by female cyclists, featuring interviews with the 23 women and influencers, and raised awareness of the lack of gender equality in the industry.
Short videos encouraged the audience to take part, showing how such movements might make it possible for them to become professional cyclists.
Every metre climbed by participants would count towards the grand total; reaching an elevation of 700m would automatically enter the user into a prize draw to win a host of cycling prizes, from VIP tickets to signed cycling jerseys.
Results
By the end of the challenge, more than 24,000 cyclists from across the world cycled over 43.4 million metres for gender equality - more than double the original goal.
The challenge also attracted more female participants on average than normal. The campaign was cited by British Cycling as a "best-in-class".
The ŠKODA UK Strava club grew by 260% in just one week (+2,000 members). There was a 28% increase in association between ŠKODA and women's cycling, and a 48% increase in those likely to purchase.
The Team
Ogilvy - Devon Hooper, Account Director - James Swann, Account Management - Helene Ceysson, Strategy Lead - Briony Chappell, Creative Lead - Jack Lewis, Creative - Rahul Titus, Influencer Lead
Contributors
PHD Media, Fuse