2020 Bronze Best Use of AI
22 Jan 2021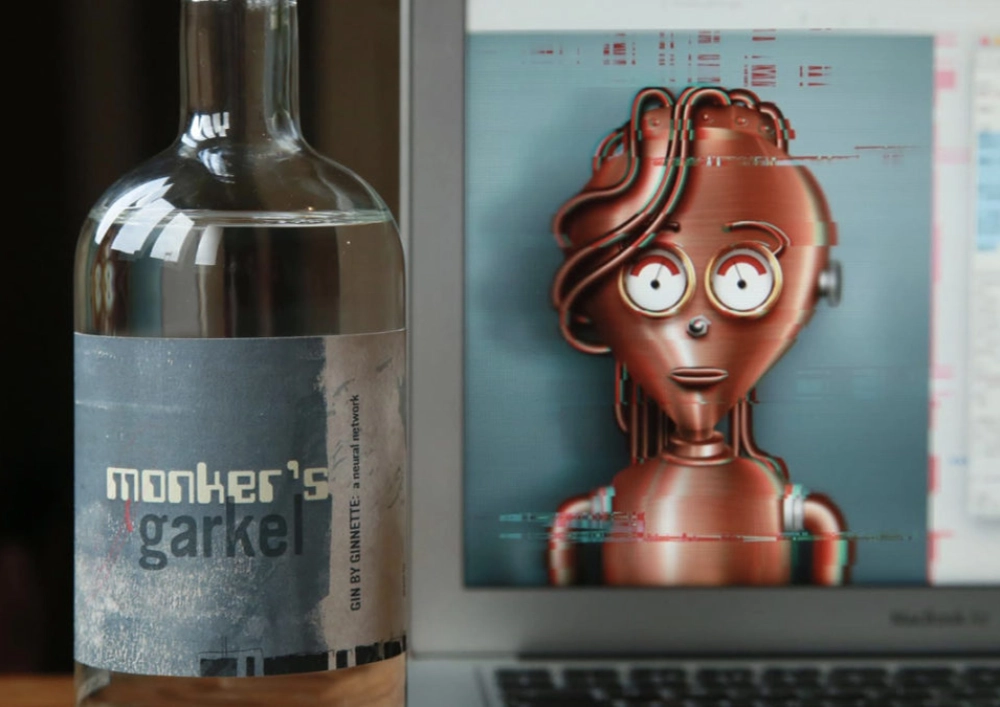 Agency: Tiny Giant
Client: Circumstance Distillery
Campaign Name: Monker's Garkel | The world's first AI gin
Campaign Overview
The world's first AI gin
Circumstance Distillery wanted to create a unique spirit that would stand out in a crowded marketplace.
Strategy
Circumstance Distillery is a small independent spirits maker, acclaimed for its innovative approach to producing small-run craft gins.
Tiny Giant teamed up with the firm for a world first: use AI to find an exciting new combination of botanicals, and also create the name, design and marketing copy.
The goal was to combine human craftsmanship and AI predictive power to create a gin that would taste sublime, and look amazing on shelves or in the drinks cabinet.
Creativity
Tiny Giant began by setting up a recurrent neural network and training it on data-sets of botanical combinations and marketing copy. The team also created a digital algorithmic tool that could deliver an infinite number of label designs by combining fonts, colours, imagery and textures.
The story would be more compelling if the neural network was given a name and personality: Ginette. She would select flavours, create designs and write copy, while collaborating with human colleagues.
Using 2,500 potential botanical inputs, Ginette generated hundreds of gin recipe combinations for Circumstance to choose from.
Next, Ginette created hundreds of names, with Monker's Garkel selected. The AI then wrote the copy for the label, website and Twitter posts.
The algorithmic art tool ran across 48 hours and generated hundreds of different label designs.
Results
The project demonstrated that machine learning could be seamlessly integrated into spirits creation and play a vital role in helping shape taste, create design and copy, and generate noise and attention in a crowded marketplace.
Monker's Garkel earned millions of clicks, views and shares, and earned media of more than £350,000.
The brand gained 1,600 entries on Google; featured in digital and press across five continents; and sold hundreds of bottles from Somerset to Singapore.
It was also ranked in the top 10 world's most innovative launches by trade magazine The Spirits Business.
The Team
Tiny Giant - Kerry Harrison, Creative Technologist - Derek Ahmedzai, Creative Technologist - Richard Norton, Creative Technologist
Rewrite Digital - Jon Reay, Digital Strategist - Tim Sutcliffe, Artist