2020 Bronze Best Thoughtful Marketing Campaign
22 Jan 2021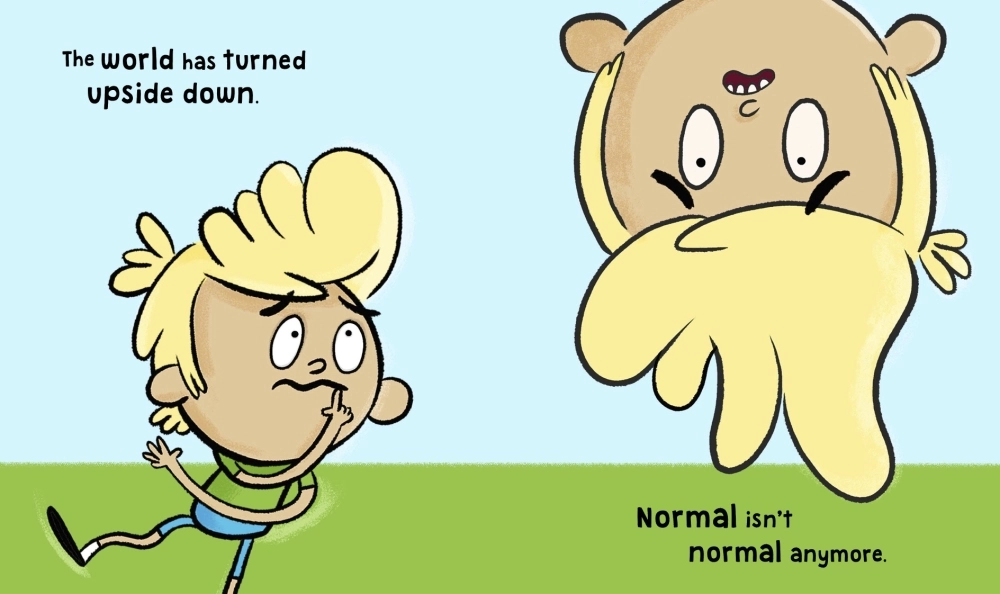 Agency: Red Brick Road
Client: Ambitious about Autism
Campaign Name: The World Has Turned Upside Down
Campaign Overview
A world turned upside-down
For children affected by autism and their families, lockdown has been especially difficult. Ambitious about Autism needed emergency funds to support them.
Strategy
There were two challenges. First, charity donations were generally suffering during lockdown. Second, there is little awareness of autism and the urgency of its difficulties in the pandemic.
Red Brick Road, working with m/SIX, Words by Design and Kinetic Worldwide, needed to translate these struggles in a way that people could easily understand and empathise with to encourage donations.
Children's storybooks traditionally foster a connection between readers and new ideas, impactfully delivering their messages in a relatable way. The team enlisted best-selling children's author Kes Gray to create the charity's own book.
Creativity
Creating a book of its own would enable the charity to prompt a value exchange with would-be donors. Rather than ask for money outright, it could offer something tangible in return and provide much-needed light relief.
The storybook explained lockdown to children affected by autism. The book also explored the absurdities of everyone's new normal - Coronavirus has turned their lives upside down, too.
The book was sent out to 100-plus corporate partners and prospects, which was a great way to start conversations and show support over the crisis period. Meanwhile, more than 400 current and past individual supporters also received the book.
Results
The campaign raised £540,000. The storybook was promoted through targeted ECRM and in paid social and digital OOH.
The funds have allowed Ambitious about Autism to provide vital support, quickly. This has included educational and online resources, in-home visits and help to navigate the return to normality.
Some of the projects the appeal has been able to fund include: specialist support for 300 young people and their families across educational services, and essential IT equipment and resources to facilitate distance learning.
The campaign was also a great way to build long-term awareness of the charity. The content provoked considerable social engagement and the CRM campaign had an open rate of 36.5%, of which 50% went on to donate.
The Team
Red Brick Road - Zoe Crowther, Managing Partner - Matt Davis, Executive Creative Director - Brian Turner, Senior Creative - Jonathan McConnell, Senior Strategic Planner
Ambitious about Autism - Danae Leaman-Hill, Director of Fundraising and Development - Aleksandra Kapuran, Senior Marketing Manager - Marie Ashton, Head of Marketing and Communications - Georgina Wilson, Head of Partnerships
Kinetic Worldwide - Alistair MacCallum, Chief Executive Officer Word by Design - Kes Gray, Author - Chloe Batchelor, Illustrator and Animator - Tony Gray, Director
Contributors
m/SIX, Words by Design, Kinetic Worldwide