Preparing Your Agency for a Post-Pandemic World
21 Jul 2020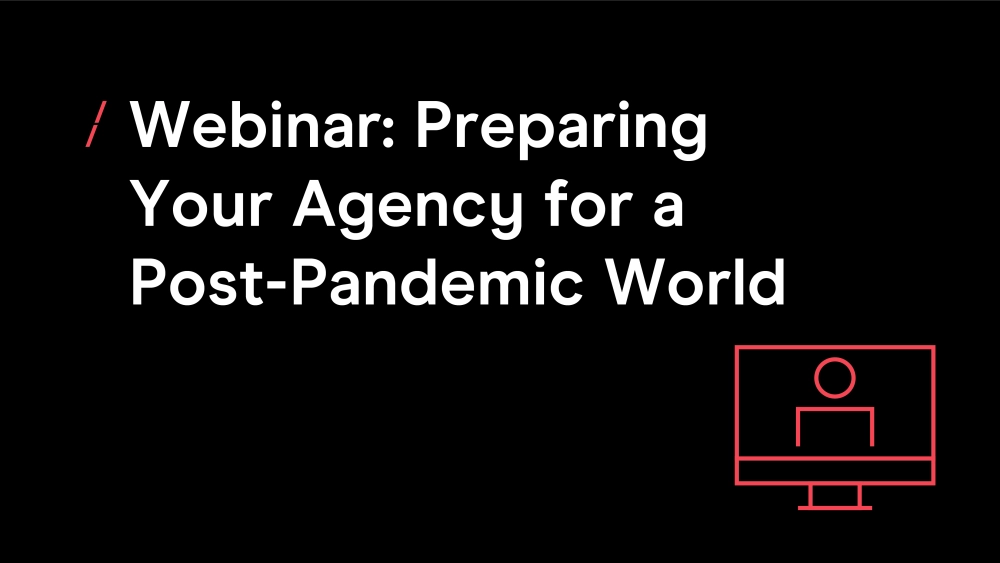 The coronavirus crisis will affect most business sectors to varying degrees – but it is how you respond that will set you and your agency apart from your competitors.
Tune in to hear from industry experts who will talk you through what you need consider when it comes to business development to ensure you thrive post-coronavirus.
Chaired by Matt Conner, Chair of the DMA Awards Committee, during this webinar you will:
Learn from media experts, Esther Carder, Partner, Moore Kingston Smith and Francesca Robe, Director, Moore Kingston Smith on how agencies can continue to prosper
Gain valuable insight from industry leaders and enjoy a panel discussion featuring Mark Runacus MBE, Planning Partner & Co-Founder, Wax/On and Gen Kobayashi, Chief Strategy Officer, ENGINE
Hear experts answer popular questions
This is your chance to set your plans in motion for a post-coronavirus world, armed with the latest insight from the UK's leading marketing practitioners.
To view the research dicussed in the webinar, click here for the Coronavirus survey results or Survivor to thriver research.
Hear more from the DMA