OneTrust PreferenceChoice: Data Management - Breaking Down Consent and Preferences
05 Nov 2020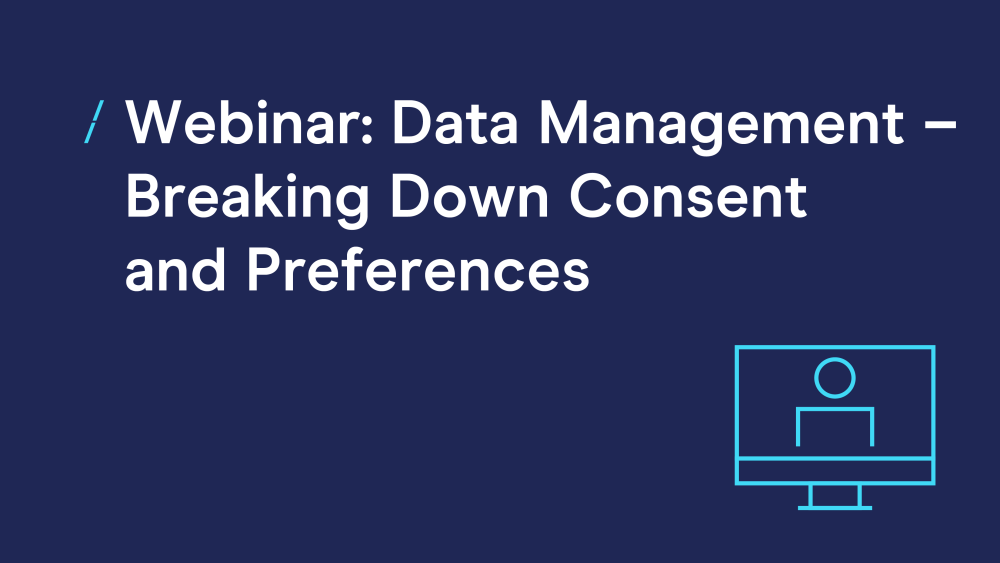 Data is the most valuable resource many brands have. Data allows us to understand customers - whether that's how, what, when or where to communicate with them. Customer consent is therefore vital for brands to not just have, but to get right.
Having the correct data management systems in place are imperative for businesses who want to guarantee and gain the maximum value for and from their customer data.
Chaired by John Mitchison, Director of Policy and Compliance, DMA, join us to:
Hear from Tim Bond, Head of Insight, DMA as he outlines the key findings from our Data Management – Breaking Down Consent and Preferences research
Learn how and why good consent and preference management has value beyond just compliance and data quality
Hear from our data management expert, Claire Feeney, Product Marketing Manager, OneTrust PreferenceChoice your questions
This is your chance to set your data management processes in motion, armed with the latest insight from the DMA's most recent research Data Management - Breaking Down Consent and Preferences.
Hear more from the DMA