Epsilon: The Relevance of Direct Mail for Fundraisers in Today's Climate
23 Jun 2022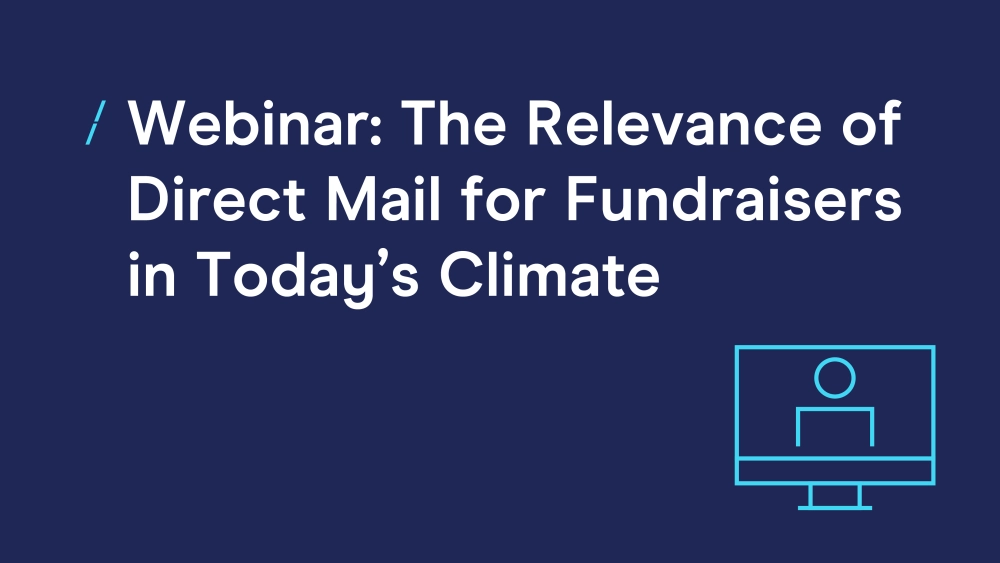 Direct mail has long been at the heart of charity fundraising. But does the channel still hold importance in a post-COVID world? Find out alongside Epsilon and Marketreach.

This webinar explores the role of direct mail for charities and compares it against other channels at fundraisers' disposal.

Tune in as Epsilon reveal ways to improve the performance of your supporter acquisition direct mail campaigns.

In particular, you'll dig into proven strategies to scale your campaigns cost-effectively and reach responsive supporters.

Plus, you'll discover an exciting new source of prospective contributors in Epsilon's Abacus Alliance.

Chaired by Liz Curry, Data Protection & Information Governance Consultant, and Member of the DMA Responsible Marketing Committee, you'll also hear from:
Ben Collier, Business Development Director, Epsilon
Sophie Grender, Business Development Director, Marketreach
Join our speakers for presentations and a Q&A to uncover:
Mails mind-blowing potential for engagement and how you can take full advantage
The way donors of all ages interact with the channel, driving discussion, web visits, and donations
How donation data can be aggregated and shared in compliance with data protection regulations to help fundraisers find responsive audiences
View the slides of the webinar here.
Hear more from the DMA