Coronavirus - Contractual Issues
29 Apr 2020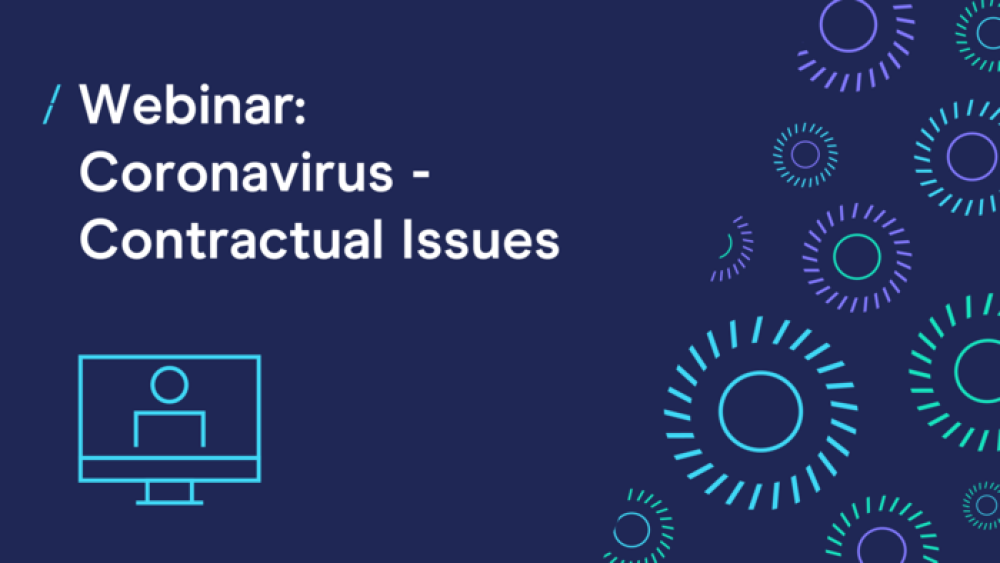 The DMA has partnered with law firm Lee & Thompson to support our Members with additional legal support throughout the coronavirus crisis.
To help your business adjust to and understand more of the new landscape, view our webinar that discusses contractual issues arising from coronavirus.
Huw Morris and Dominic Bray from Lee & Thompson tackle the key business impact issues facing the data, advertising and marketing industries.
Chaired by John Mitchison, Director of Policy and Compliance, DMA, tune in to:
Get expert legal insight on business issues and legal challenges that the coronavirus outbreak has brought about, including force majeure, frustration, termination, and suspension rights in existing and future contracts
Hear practical steps that businesses can take to protect themselves in these times of uncertainty
Hear more from the DMA