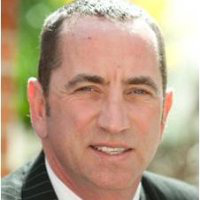 Pitney Bowes Ltd.

Kieran is Marketing Director for Pitney Bowes' Digital Commerce Solutions in EMEA, a senior leadership role in which he is responsible for the strategic marketing of Pitney Bowes' highly-acclaimed software division, including products in the areas of location intelligence, customer information management and customer engagement solutions.
With over 20 years' experience in the software industry, Kieran joined Pitney Bowes in 2010 through the acquisition of Portrait Software, where he spent five years in product strategy and marketing roles. Before this, Kieran held senior marketing roles at TIBCO software and Staffware in the field of BPM.
Having worked in software development, consultancy and marketing Kieran's expertise stretches from data management, analytics, business process management through to CRM and marketing automation.
Kieran has also enjoyed successful roles with content management provider Mediasurface as well as database vendors Oracle and Sybase.
Kieran has a BSc in Geophysics and started his working life as a seismologist in the Middle East and Far East. He is married with 2 daughters and lives in Berkshire.