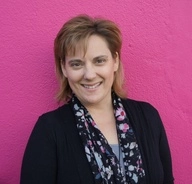 Wunderman Thompson UK
Senior Data Strategy Director
Jane Evans – Senior Data Strategy Director
Jane is a solution focused data and CRM specialist experienced in both consultancy and agency roles, having worked at some of the largest UK agencies; Wunderman Thompson, Havas Helia and LIDA and also some smaller; ais London, Rapier, Table 19 and WDMP in addition to running her own CRM and data consultancy for many years.
Jane's work in data strategy, CRM consultancy and marketing has helped deliver real tangible differences for her clients, enabling them to develop meaningful, engaging and profitable conversations through the clever use of data, technology and insight.
Her extensive experience has spanned a range of industry sectors from retail, utilities, electronics and telecommunications to financial services, automotive, travel & leisure and alcoholic beverages.
She is passionate about the industry she has been a part of for many years and embraces the new and exciting opportunities that it faces and looks forward to continuing to learn something new every day.