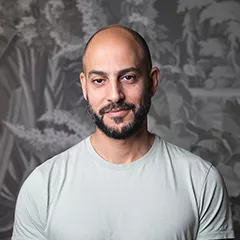 Standard Life Aberdeen
Head of Decisioning
DMA Scotland Chair
Firas was born in Beirut and went on to graduate with a BA in Advertising and Marketing in 2005. He started his career doing agency side direct marketing in Dubai, working on top brand accounts in the MENA region, including General Motors, Nestle, Danone, 3M & Sony.
Working in direct marketing naturally led Firas into CRM where he became more exposed to strategy, data and tech. He moved to Scotland and joined the marketing team at Clydesdale Bank in Glasgow in 2012. During this time Firas helped further the bank's omni-channel ambitions by delivering decisioning and next best capability across print and digital channels.
In 2015, Firas took on the role of head of decisioning at Standard Life in Edinburgh to help bring content and data together to deliver meaningful customer conversations across channels.
Firas Chairs the DMA's Scotland Council where he leads the DMA's Value of Data campaign, an ambitious campaign that aims to raise the profile of data from classroom to boardroom. It also stives to stimulate more investment in data innovation, skills, research and ethics to drive strong growth in the economy and help build better societies in Scotland and across the UK.