Corporate Training
Whether you are looking to better harness the power of data, improve creativity, or enhance your strategy and planning processes, we have the breadth and depth of content, plus the resources and expertise to help improve your marketing results.
Drawing from a huge portfolio of online and tutor-led learning content, we can tailor our solutions to address specific business needs and target the priority knowledge and skills gaps of your organisation.
We will assign a dedicated account team to fully understand your requirements and build a programme that has the greatest positive impact on your business.
Here is how we work with you: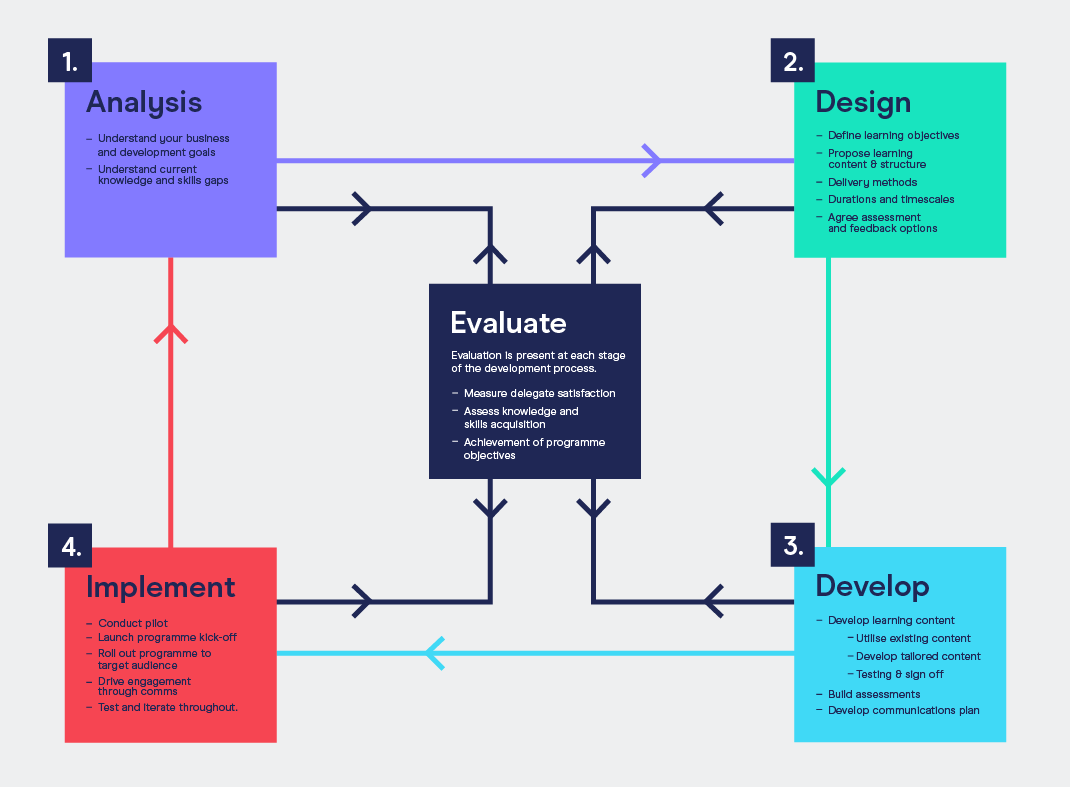 Learning Content Overview
The Institute of Data and Marketing pulls together a wealth of knowledge from industry experts, combined with DMA best practices, providing practical and effective learning. The following diagram highlights many of the competence areas we can support.
Get in touch to find out more.
Hear more from the DMA