DMA Talent Marketing Challenge 2021
09 Nov 2020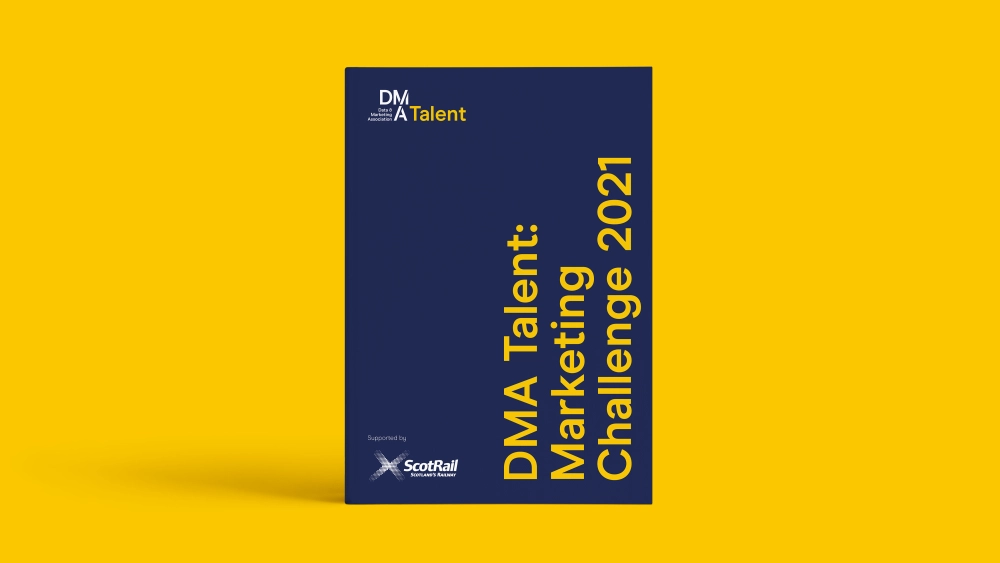 Looking to test your marketing prowess with the chance of winning an industry recognised challenge?
If so, you've come to the right place.
With the support of ScotRail, we're giving aspiring marketers the opportunity to discover what it's like to work on a real-life marketing brief.
The Brief
Your mission – should you choose to accept it – is to create a 12-month integrated marketing campaign for ScotRail to help them overcome the new obstacles they face due to coronavirus, with people switching to cycling to complete the journeys they'd normally do by train.
Get your hands on the brief here
How does it work?
Form a team with your favourite fellow students and work together to come up with an imaginative and compelling response to the brief. You'll submit your entry here, following the guidelines in the brief, between now and the entry deadline of 17 May 2021.
After all entries have been submitted, the DMA Talent Team will undertake a preliminary round of judging, selecting a shortlist of around 10 teams.
This shortlist will then be judged by a panel of industry experts, with up to four teams being invited to pitch their ideas to the client, ScotRail, in July 2021 (exact date tbc), where the winner will be selected.
Why enter?
This is your chance to work on a real-life brief and win an industry recognised award that'll set you apart from your peers.
It pushes you to think outside the box and apply your academic knowledge to a brief from the real marketing world, outside of university or college.
The winning team will also get £1,000 to spend on whatever they want.
Who can enter?
- Students who are up for a challenge!
- You don't have to be studying marketing: the challenge is open to students at any stage of any course.
- You must enter as part of a team, made up of between three and six people.
.
The closing date for entries is 17 May 2021 and you can submit yours here.
When you're ready to get the ball rolling, hit the button below and download the brief.
Take a look at 2020's winners Cubed marketing campaign plan and video to get some inspiration for you entry.
Questions? Email us on dmatalent@dma.org.ukownload the bri
Hear more from the DMA