Industry insights drive new Ad Net Zero 2030 target
18 Nov 2020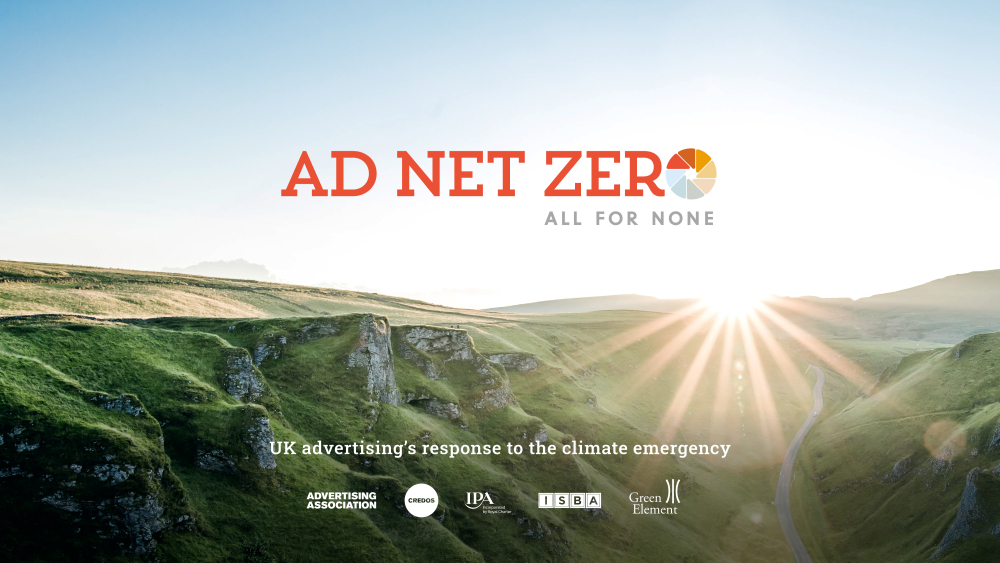 The Advertising Association (AA) has today published a report by its Climate Action Working Group and Credos, which estimates the total UK agency operational CO2e emissions at potentially over 84,000 tonnes per year.
Credos estimates that most of this (58%) stems from business travel – with flights being the single biggest contributor. While the remaining emissions (42%) are believed to come from usage. The concern about climate change also appears to be shared across the sector, with 71% of people surveyed saying they are worried about the negative impacts of the industry on the environment.
Furthermore, Credos estimates the carbon footprint of the entire industry could be nearer a million tons. While this represents a relatively small percentage of the UK's hundreds of millions of tonnes of CO2 (according to Government estimates), it's clear businesses can make simple changes that could have a significant impact on our industry's emissions.
That's why the DMA has been an active participant in the Climate Action Working Group and supports the AA's launch of 'Ad Net Zero', an industry-wide initiative to help the industry respond to the climate crisis caused by CO2 emissions.
The initiative's mission is for immediate, collective industry action to help achieve real net zero carbon emissions from the development, production and media placement of advertising by the end of 2030.
The report also sets out the campaigns call-to-action through a 5-point plan:
Advertising businesses' own operations: All companies commit to curtail their carbon emissions, principally by reducing travel, fossil energy use and waste
Advertising Production: Advertisers, agencies and production companies commit to measuring and reducing their impacts with support from AdGreen
Media Choice: Media agencies commit to the IPA Media Futures Group Climate Charter, working with their clients to develop lower carbon media plans
Awards and Events: Organisers build sustainability criteria into awards, and plan events to minimise their carbon footprints, especially from travel
Using Advertising's Positive Influence: Agencies and clients harness the power of their advertising to promote more sustainable consumer choices and behaviours.
Keith Weed, President of the AA, said: "The Climate Emergency is the biggest challenge we will face in our lifetimes, dwarfing the current Covid-19 crisis. Action is needed now, and for the long-term, to change the impact we are all having on the planet we live on. We need every company and individual in our industry to join us and become an active supporter of Ad Net Zero. Every single one of us has a role to play in ensuring our industry fulfils its responsibilities to future generations and help deliver a sustainable way of life for the 21st century and beyond. It really is a case of All For None."
Individuals and companies seeking to support Ad Net Zero and make a real change to address the climate emergency should sign-up at the Ad Net Zero hub.
Hear more from the DMA