Better Marketers = Better Businesses
31 Jan 2020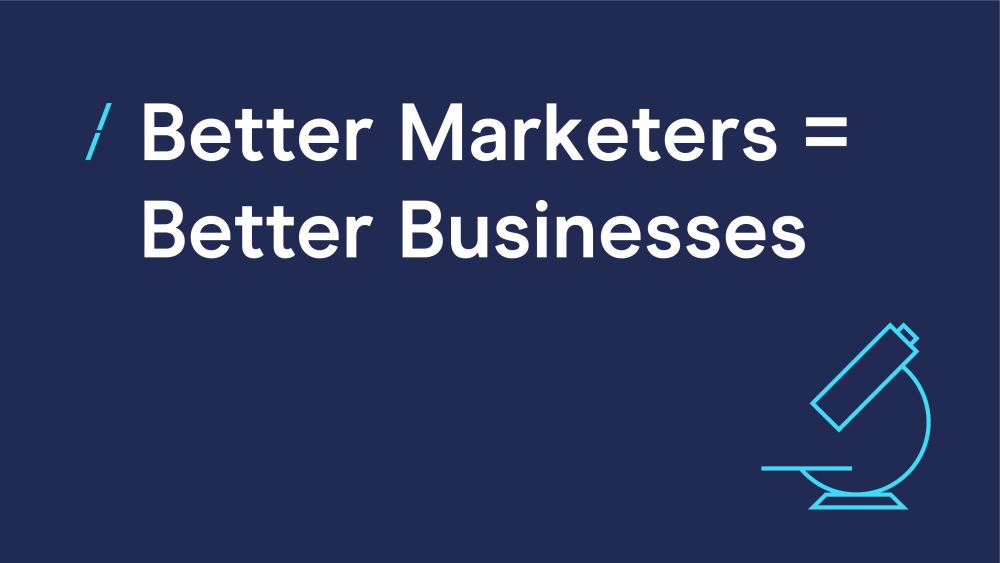 Better Marketers = Better Businesses
What capabilities drive marketing excellence? Two studies show the critical impact that 'soft' investments, such as training, have on key performance indicators, independent of industry.
There are many boxes a good marketer need to tick in order to be defined as such from customers. Yet marketing leaders struggle to keep their teams equipped with the latest skills.
Today brands are facing a talent crisis accompanied by a lack of investment in the development of talent.
How could businesses leverage talent to build a competitive advantage? The ultimate answer is giving evidence that training can have a significant impact on businesses' success and profit.
ANA found two studies which addresses two different angles of this topic.
The first one, Harvard Business Review, conducted in conjunction with other big brands, initiated Marketing2020, and found training as the most important differentiator between under- and over-performing businesses. Indeed, companies with marketing training programs significantly outperformed their competitors across all marketing competencies.
The second study, 2020 workplace Learning Trends Report, commissioned by Udemy, aims to prove the ROI of learning by collecting data from HR and L&D leaders to better understand how learning influences key business outcomes like employee engagement, productivity, retention, and revenue growth.
Despite 44% of companies surveyed felt they were doing "very well" measuring the ROI of learning, most of these companies were only using metrics at Level 1 of the Kirkpatrick Model of learning (i.e., surveying respondent's attendance/satisfaction) rather than measuring the actual impact of learning on job performance or overall business metrics.
Moreover, the study found the following key correlations between high-performing companies and their L&D spend:
Companies who increased their L&D budget reported higher employee engagement than those that didn't increase it
Training is a key indicator of growth-driven companies - 55 percent of high-growth companies averaged 30-50 learning hours per learner per year
Almost 7 companies out of 10 reported higher productivity or faster onboarding after implementing an L&D program
As outlined by these two studies, companies need more tools to meet the constantly expanding skills requirements of modern marketing. Several the paths available, from comprehensive programmes to e-learning solutions, in-house or outsourced.
The DMA's Institute of Data & Marketing (IDM) with its Business Skills Census 2019, which delved into the skills businesses desire and their relevance to the organisation success, found that 70% of organisations provided learning opportunities. Moreover, marketers added they would love to tap into continuous learning programmes, mainly to improve their personal knowledge (95%), to stay up to date (85%) and to boost their professional image (49%).
In conclusion, training is essential not just to attract and retain the best talent, but also to breed success for business obtaining higher than average returns in revenue growth.
To find out more about the range of development and learning available from the DMA's Institute for Data & Marketing (IDM), take a look at the latest courses, events and qualifications.
Hear more from the DMA