When & Where?
Friday, 21st October 2016

to
Wednesday, 16th November 2016

Karmarama
20 Farringdon Road
London
EC1M 3HE
United Kingdom
Ticket Information
DMA member £0.00(+VAT)
Non member £0.00(+VAT)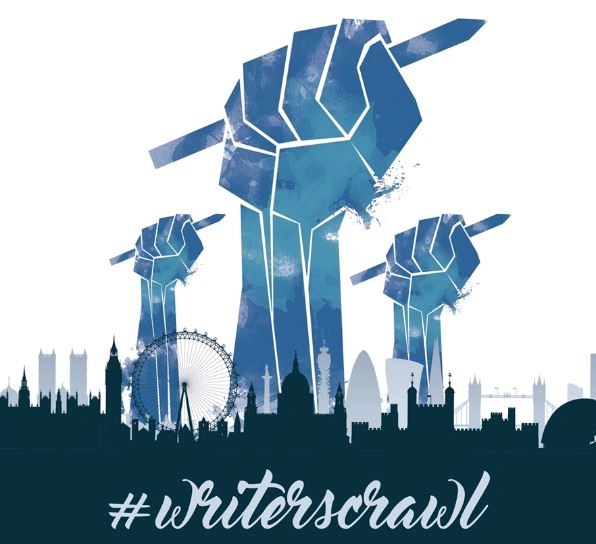 What happens when a poet, a speechwriter and a playwright get together to talk about how they create copy? Be the first to find out at this session with Karmarama
The power of words: they can make you laugh, make you cry and even change your whole view of the world.
Join this session at Karmarama where we assemble the following wordsmiths from the industry and beyond to share with uss how they craft their most impactful work:
Zoey Goto, a fashion and design journalist who has written for many of the leading international magazines including GQ, NME and Elle, and has recently written her own book, Elvis Style: From Zoot Suits to Jumpsuits, with her next book, Dolly Style to be published next year.
Tom Baldwin, the so-called 'King of Spin', Tom is a political speechwriter and editor, previously political editor at The Times before becoming the Labour Party's Director of Communications and Strategy, and then Senior Adviser to the Leader of the Opposition.
Paul Hewitt works at Karmarama by day, and is a playwright by night. After studying at the Centre for Young Musicians, he wrote for The Guardian and The Huffington Post. His works for stage include Phaedra's Christmas (Omnibus Theatre, London); Today I Bought A Yellow Car (London Theatre Workshop); Miss Julie (Nuffield Theatre, Southampton); You Go To My Head (Arts Theatre, London).
Rishi Dastidar is a poet with over 10 years' experience in advertising as a copywriter. He is Head of Verbal Identity at BrandPie, part of The Rialto / Poetry School's editorial development project, a fellow of The Complete Works II promoting quality and diversity in British Poetry, and is a trustee of Spread the Word, London's writer development agency. His work has featured in the anthologies Adventures in Form, Lung Jazz and Ten: The New Wave.
Paul Powell, British comedy writer and producer, whose oeuvre ranges from Spitting Image, Have I Got News For You and Mock the Week, to Smack the Pony, Miranda and Top Gear. Paul is also a non-executive director of the Authors' Licensing and Collecting Society, and a creative director of Black Dog Television, which he co-founded.
Take a journey through writing and pick up tips and hints to transform your copy.
#writerscrawl
Event partner
---
Contact
For all enquiries regarding this event, including sponsorship opportunities, please contact Lucy Chapman.