2021 Silver Utilities and Telecommunications
08 Dec 2021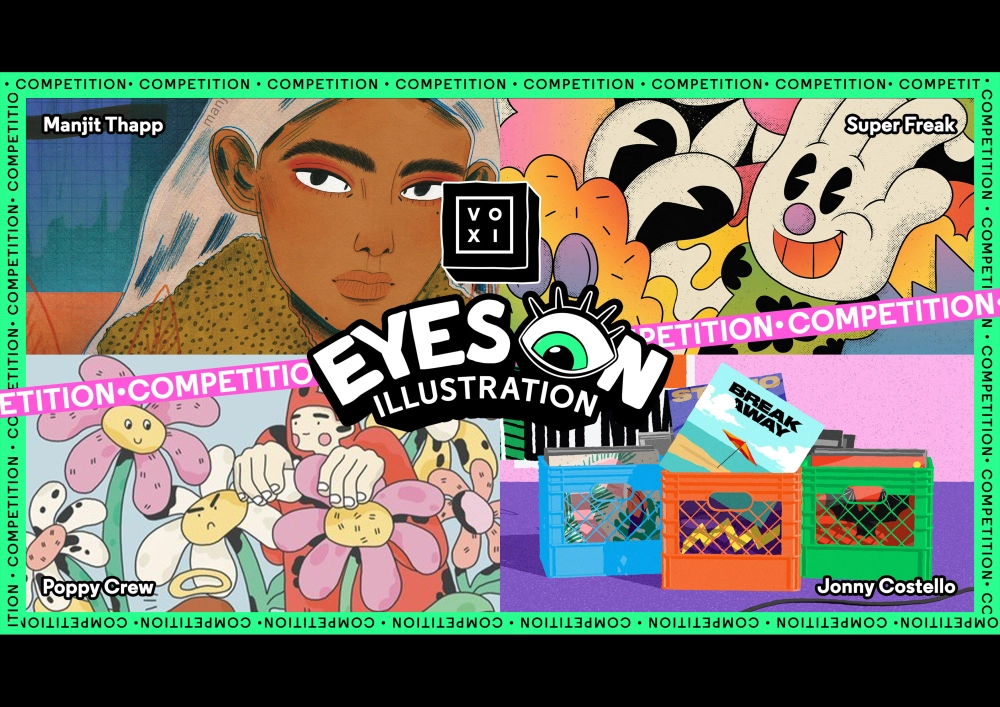 Agency: TMW Unlimited
Client: VOXI
Campaign Name: Eyes On
Campaign Overview
VOXI has always tried to be more than 'just another mobile network', championing the self-expression and creativity of its young audience.
With undergraduate shows cancelled during the pandemic, young artists were struggling to get their work seen.
The brand wanted to give up-and-coming creatives the platform they desperately needed.
Strategy
Creatives craved exposure, mentorship and recognition within the industry.
The campaign had to be inclusive with no barriers to entry.
Supporting young artists and creativity is part of VOXI's heritage - from commissioning bespoke phone case designs for the brand launch to co-creating its evolving look and feel.
VOXI decided to boost its presence on Instagram - a vital channel for this audience - and launched 'Eyes On'.
The social campaign was designed to give up-and-coming illustrators the exposure and mentorship they desperately needed to showcase their talent, whether or not they were VOXI customers
Creativity
To enter Eyes On people were asked to create a digital illustration inspired by VOXI's brand promise, Be Endless.
With four prominent illustrators - Manjit Thapp, Super Freak, Poppy Crew and Jonny Costello - as judges every entry was featured on a microsite, getting eyes on more artists.
The judges promoted the campaign on their own channels to reach the right audience, and shared inspirational posts and tips to help less experienced artists.
Prizes were 'money can't buy' experiences and - in keeping with the ambition of the campaign - career changing.
Rewards included: paid commissions with VOXI; one-to-one mentoring sessions with Manjit Thapp; artwork sold on Fy!; and a masterclass on brand-building from Instagram's global product lead, Jimmy Lee.
The competition look and feel was bold, colourful and illustrative to stand out on social.
Teaser posts warmed the audience before the launch reveal, and a suite of vibrant assets was rolled out to maintain momentum while the competition was live: from 'Meet the judges' carousel posts to illustration inspiration.
Results
Entry target was smashed by 450%.
With no boosted posts, the initiative received 4,685 interactions, 234,262 impressions and garnered a reach of 1,108,760.
Young artists like James Waterhouse felt supported: "It was great to be recognised by a big company like VOXI. I put the prize money into my art practice."
The Team
TMW Unlimited - Alice Fews, Senior Account Manager - Kate Craggs, Creative Lead - Spencer White, Art Director - Nick Raven, Design Lead - Matt Walton, Design Lead - James Atkins, Designer - Ben Jewkes, Designer - Asli Pehlivanli, Designer - Tom Harman, Creative Director - Jen Allen, Account Director - Olivia Wedderburn, Social & Influence Director - Thom Petrucci, Social Media Manager - Sarah Craig, Social Media Manager - Sian Wetherhill, Influencer and Partnerships Manager - Fred Brinton, Senior Planner
Contributors
Iris London