2021 Gold Best Use of Marketing Automation
08 Dec 2021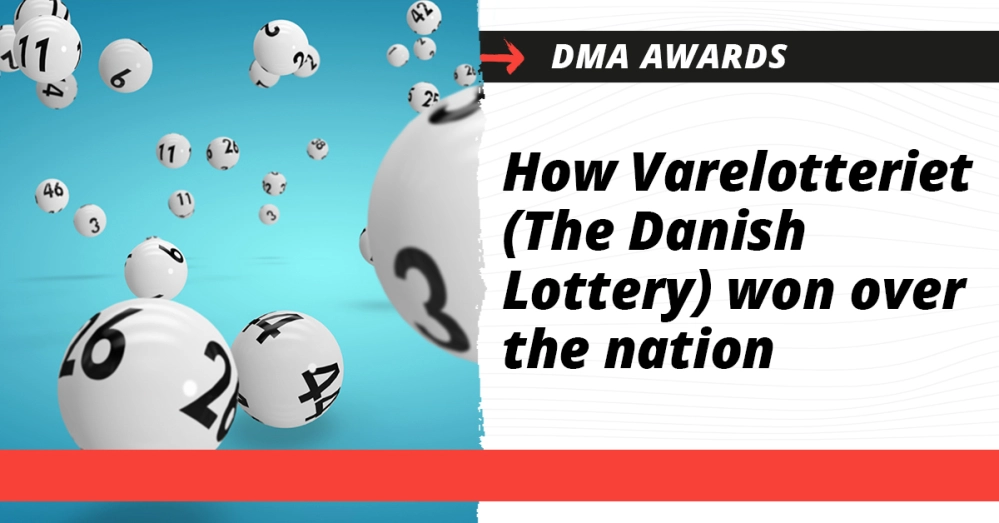 Agency: Ambition
Client: : Varelotteriet (The Danish Lottery)
Campaign Name: How Varelotteriet (The Danish Lottery) won over the natio
Campaign Overview
Varelotteriet wanted to influence consumers to purchase tickets in physical stores, not just online
Strategy
Established in 1887, Varelotteriet is one of Denmark's oldest lotteries, running multiple draws each month. The majority of ticket revenues are distributed back to players, and all profits go to charitable, social and humanitarian purposes in agreement with the Ministry of Justice.
Historically, lottery ticket sales have taken place across a variety of retailers - from kiosks and supermarkets to paint shops, bakers and bookstores. Although it's possible to buy tickets online half of the sales still take place in physical shops.
In the early days of the lottery retailers held a personal relationship with all their customers and could remind them to renew their lottery ticket. But these relationships are no longer the same and selling lottery tickets isn't a priority for stores.
The main challenge for Varelotteriet was finding a way to influence consumers to purchase tickets in physical outlets, as well as persuading retailers to sell more lottery tickets.
The platform needed to provide AI and predictive modelling to reach the right customers at the right time, as well as an automation solution to ensure communications were executed through the right channel.
Creativity
Varelotteriet used Mapp Cloud to identify potential players, based on current player profiles, serving them with dynamic display banners while they were within range of retailers that sold tickets.
Clicking on a banner gave them directions to the closest dealer using geotracking.
The landing page with these details also featured incentives and prizes that could be won by purchasing a lottery ticket to further encourage the consumer.
A competition element for the retailers selling lottery tickets was also created. Through automated SMS messages, dealers were encouraged to sell as many tickets as possible.
The highest-ranking retailers could win prizes and recognition for being at the top of the leaderboard.
This 'Millionaire League' campaign created a regular reminder and competitive spirit among retailers.
Results
A 300% increase in sales across all retailers - the best results in Varelotteriet's history and over the 13-week cycle sales across participating lottery retailers tripled.
The retailer who won the Millionaire League competition overall increased lottery ticket sales by 1000%.
As well as these outstanding results, the campaign created an increase in positive awareness among retailers.
Sales motivation was at an all-time high, even among retailers who were previously considered less active ticket sellers.
Varelotteriet is now able to follow players' behaviour across platforms and channels and, using predictive models, recruit new players within a particular retailer's industry or a specific geographic area.