2021 Bronze Utilities and Telecommunications
08 Dec 2021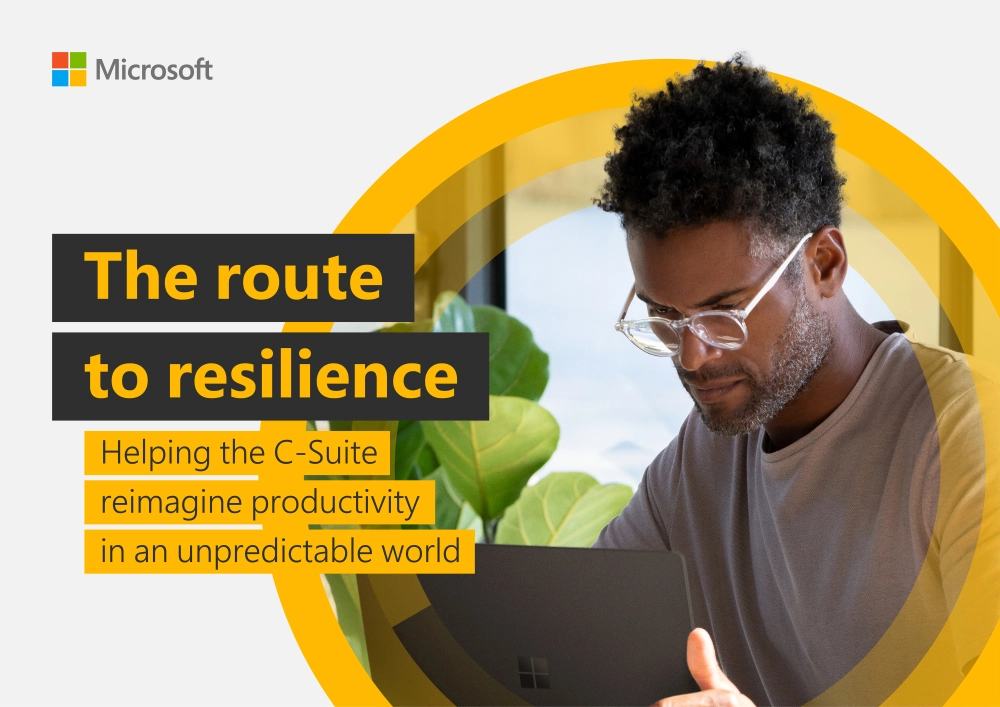 Agency: MRM
Client: Microsoft UK
Campaign Name: The Route to Resilience
Campaign Overview
In 2020, businesses experienced two years' worth of digital transformation in two months. Suddenly they were forced to adapt business models and support employees in new ways.
Microsoft wanted to be there for customers and partners at this crucial time, helping minimise disruption, ease transitions and remain competitive.
Strategy
Extensive research and analysis revealed the C-suite was steering technology decisions, and searching for quick answers on how to survive in a digital world. They were under increased pressure and had no time for complexity.
Microsoft's big idea was to help them reimagine their route to resilience. It identified three priority areas for UK firms, and developed narratives, creative direction, and content marketing programmes focussed around them:
•
Security and Risk Management: Customer Trust Is Everything - there were more remote workers and firms had to deal with pandemic-related attacks. Microsoft wanted to help them to build trust, stay secure and minimise risk
•
Data and Analytics: Harness the Power of Data - business leaders needed to empower people to make better decisions at speed. Microsoft intended to help them to democratise data and enhance decision-making
•
New World of Work: People are the Heartbeat of your Business - helping customers to reimagine productivity in an unpredictable world
Creativity
Customer journeys were built based on the three persona groups attached to each creative area, to inform activation and channel plans. Primary and secondary data was used, including: media planning data; topic consumption data via Content Resonance and web analytics; and the Microsoft Engagement Index within managed accounts.
To drive awareness, work focussed on key narratives and used existing customer stories as inspiring proof points, including:
•
Short, impactful videos to three C-suite personas (LinkedIn paid)
•
Digital advertising via News UK and Ogury
•
Influencer partnerships with subject matter experts plus industry bodies
Informative, relevant, inspiring content drove consideration:
•
Events content at London Tech Week, CogX, The Festival of Enterprise, The Times and FT
•
e-books, blog posts, emails, and customer and seller videos on owned channels
•
Amplification through Microsoft's Partner community
Results
With the right insight and the right message, no one is unreachable. In the first four months, the campaign contributed to:
•
10x sales pipeline increase for customers engaged in the campaign
•
6,346 new C-suite contacts acquired across 54% of their key accounts
•
47,418 new business decision maker contacts acquired
•
135% increase in engagement with existing managed account
•
Maintenance of #1 share of voice against competitors in each key topic area
The Team
MRM - Nadia Saint, Strategy Director - James Latham, Managing Partner - Silvana Slater, Senior Account Director - Amy Mountstephens, Account Director - James Thorley, Creative Director - Jonathan Aston, Associate Creative Director - Phil Rigg, Editorial Director - Michele Frei, Project Manag