2021 Bronze Retail and E-commerce
08 Dec 2021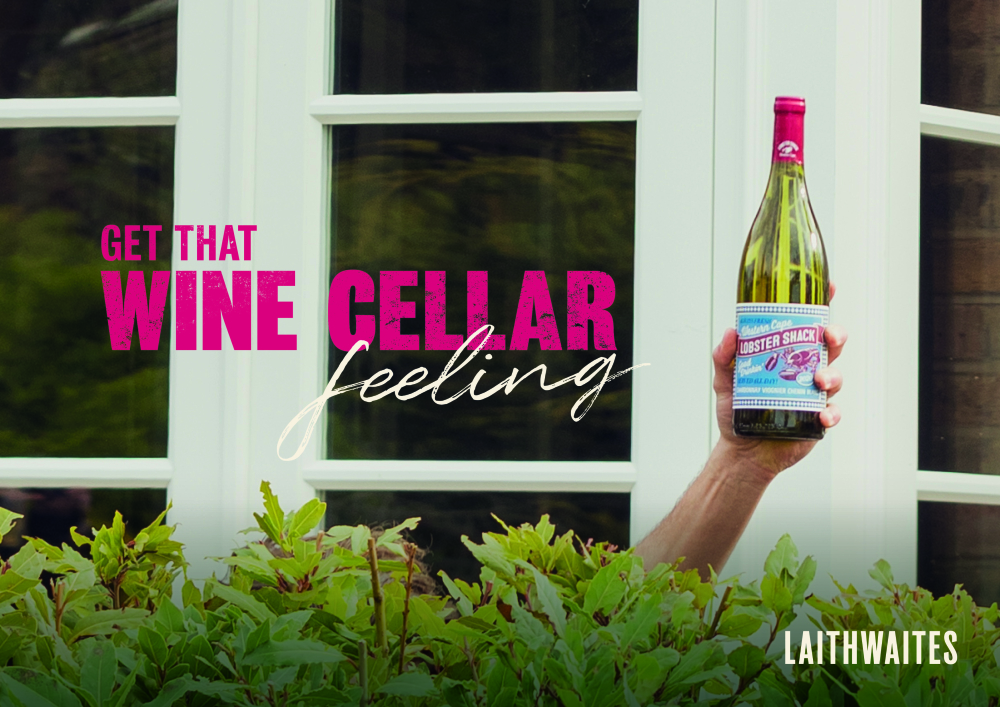 Agency: Dare Digital
Client: Diageo
Campaign Name: Message in a Bottle
Campaign Overview
With the pandemic curtailing key celebration moments for friends and families, gift exchanges of bottles of spirits had also moved online.
DIAGEO wanted to bring emotion back to the digital gifting experience.
Strategy
When people had to spend so much time apart, the drinks giant wanted to create a meaningful connection that could bring people closer together.
It sought to add value to its online sales channel, malts.Com, via a digital tool that would satisfy people's need to connect across distance - something celebratory, personal and memorable.
'Message in a bottle' gave customers the chance to add a personalised audio message to each purchase. A convenient flow inside the e-commerce experience was executed alongside a user-friendly system to generate personalised tags inside warehouses.
The solution was almost completely autonomous, creating art from user-generated content.
The launch was timed for Father's Day in the UK, an important cultural and commercial gifting occasion.
The campaign was built within the site and through social media, generating awareness for the new product and driving purchase.
Creativity
Message in a bottle' was virtual gift tag that brought emotion when the personal touch was lacking and made the moment a memory for recipients.
Innovative technology detected meaningful keywords within the personal voice message and converted them into one-of-a-kind and meaningful films for the special person.
But how?
Extensive research into personalisation, generative art, dynamic videos, and customization followed, and tboiled everything down to the fact that there's nothing more personal than a spoken message.
To accompany the audio, art was required. The execution needed to be visually arresting, dynamic and as personal as the message itself.
To bring it all alive a host of dynamic assets were built, including a video synced with the audio.
Here the ultimate aid to personalisation, Amazon's AWS API, detected meaningful keywords within the user's audio message, and these keywords then animated in real-time to generate a one-of-a-kind, personalised kinetic typography animation.
The artwork synchronised with the audio message to be shared time and time again for a fun and memorable experience.
It's easy to create, easy to access and super memorable.
Results
• 60% sales uplift for participating brands
• Personalisation up by 40%
• Four brands moved into the 10 top sellers
• Global roll-out across 20 languages planned
The Team
Dare Digital - Rod Sobral Global, Chief Creative Officer - Rob Kavanagh, Executive Creative Director - Arnaldo Boico, Creative Director - Michelle Charlton, Head of Design - Charlie Phipps, Design - Henry Cruickshank, Design - Jack Payne, Experience & Strategy - Aarti Dodhia, Experience & Strategy - Clara Carbajo, Experience & Strategy - Jessica Dacchille, Account Director - Tom Linford-Grayson, Account Director - Rebecca Owen, Operations Director - Tim Slater, Project Director - Dimitri Yiannakis, Project Director - Chris Nevin, Project Manager - Anthony Hall, Technology Director - Enrico Penzo , Development - Danny Brandy, Development Website - Noopur Joshi - Paul Cowtan, Development Website - Jourdain Coleman - Prakash Mourya, Quality Assurance