2019 Gold Best Use of Unaddressed Print
04 Dec 2019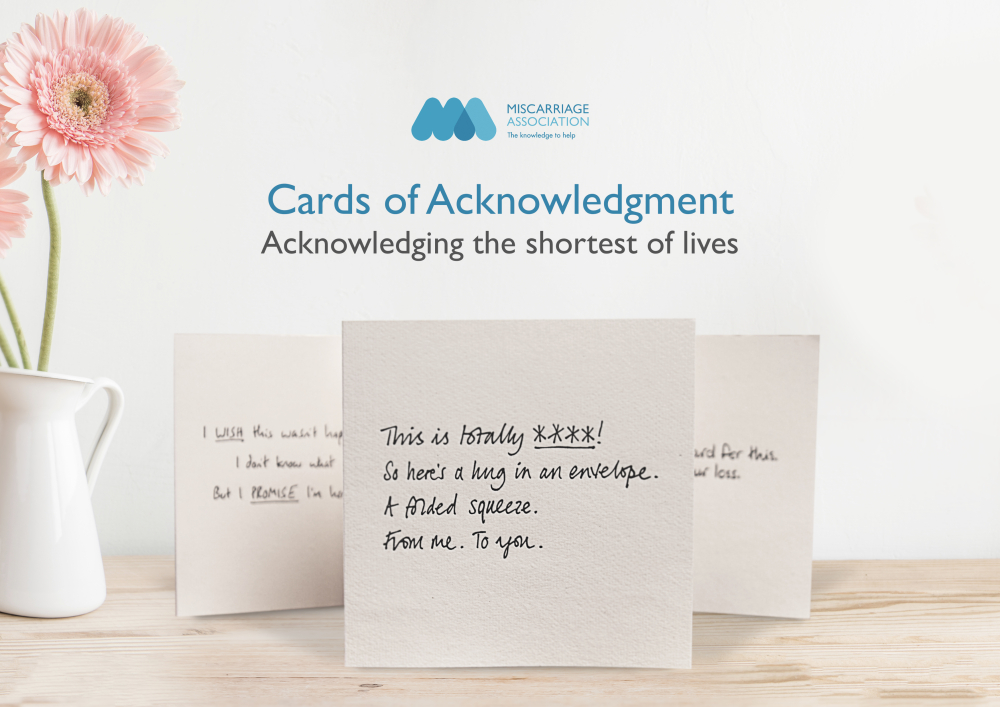 Agency: MRM//McCann London
Client: Miscarriage Association
Campaign Name: Cards of Acknowledgement
Campaign Overview
Around a quarter of pregnancies end in miscarriage. Friends and family often can't find the right words - or any at all.
The challenge? Help people to acknowledge a brief life lost and boost support
Strategy
Albeit tragic, miscarriage is an important life event, but many woman feel it has gone unnoticed or will be forgotten.
The Miscarriage Association also had an acknowledgement issue despite existing to offer help at a tough time.
The campaign needed to find words for those who couldn't, while raising awareness of the Miscarriage Association.
And MRM//McCann landed on a shocking insight: most of life's important events are acknowledged in card shops, but miscarriage isn't.
Creativity
The mission was to put help into the hands of women at the exact time they needed it, and have miscarriage acknowledged as an important life event.
A lasting memento acknowledging a person who was briefly here was devised.
Cards of Acknowledgement: simple but beautiful cards designed for women who have suffered miscarriage.
Every message was screened and handwritten by a panel of women who'd been through it.
Each card contained the charity's details.
The campaign was launched in London card stores through the retail chain PostMark, the morning after Mother's Day.
Results
870,000 people discovered the campaign.
It was featured on BBC Radio 5 Live, in Cosmopolitan and The Daily Mirror, on the Independent's website and Mail Online.
Visits to the Miscarriage Association website doubled overnight.
Monthly traffic increased from 72,000 to 157,000 visits. Organic searches increased from 58,806 to 135,551 at campaign launch; Facebook sessions increased from 901 to 6,390.
Most importantly, help was put into the hands of women at the exact time they needed it.
The Team
Nicky Bullard, Chairwoman & Chief Creative Officer, MRM McCann - Johnny Kirkham, Copywriter, MRM McCann - Jon Wells, Associate Creative Director, MRM McCann - Paul Skeffington, Associate Creative Director, MRM McCann - John Warwick, Associate Creative Director, MRM McCann - Sarah Tille, Account Director, MRM McCann - David Hunt, Production & Studio Manager, MRM McCann - James Thorley, Creative Director, MRM McCann
Contributors
Postmark
Hear more from the DMA