2018 Gold Retail
12 Dec 2018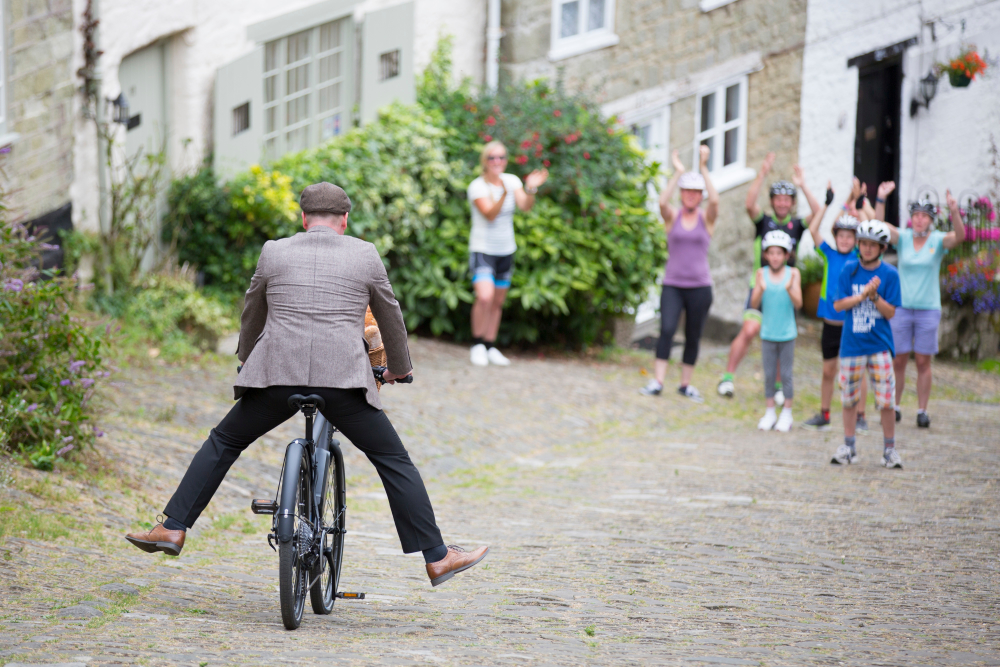 Agency: Propellernet
Client: Evans Cycles
Campaign name: Evans Cycles - Return to Gold Hill
Campaign overview
Reassessing electric bikes with a return to Gold Hill
The brief
Position Evans Cycles as the leading authority in the UK electric bikes market to increase sales
Strategy
Insight revealed many cyclists stop pedalling at a certain age, while commuters avoid strenuous cycling. An e-bike provides a remedy to both issues, but consumers needed to be enthused.
Identifying the right audience was crucial. Using data from consumer-focused strategy tool AudienceView, and qualitative online insight, e-bike audiences were identified as male, 35+ and split between those wanting to ride as they got older, and commuters needing an easier solution that also offered health benefits.
Creativity
Evans Cycles used nostalgia to bring to life an electric future by remaking Britain's favourite ad, Sir Ridley Scott's 1973 Hovis advert.
The original Hovis boy (now 58) finally conquered Shaftesbury's steep Gold Hill with the pedal assistance of an electric bike, which propelled virtually unknown e-bikes into national newspapers.
Campaign content included a behind-thescenes look at the recreation and a hub detailing e-bike benefits. There was also a survey of 2,000 noncycling commuters about their daily travel frustrations, which discovered they could save an average of more than £7,700 by using an e-bike.
Results
A major requirement of the original brief was to promote the benefits of e-bikes and also alter perceptions around their use.
Return to Gold Hill kick-started conversation around the technology.
Positive coverage was achieved in almost 50 publications including the nationals, the video was viewed almost 300,000 times during the campaign period and Evans Cycles' e-bike search ranking was significantly boosted.
Overall, the work enjoyed additional revenue equivalent to an ROI of 795%.
Team
Propellernet - Andy Keetch, Client Partner - Andy McLane, Creative Director - Tallulah Cullen, Head of PR - Mark Slade, Creative Consultant - Stephen Baker, PR Director - Stephanie Finch, PR Consultant - Sophie Coley Auidence Director - Dan Pearson, SEO Consultant
Evans Cycles - Tobias Lancaster, SEO Manager - Magdalena Schoerner, Own Brand & Content Manager
Foundlight Productions - Alan Stockdale, Director
StillMoving - James Gillham, Director & Photographer
Contributors
FoundLight Productions and Still Moving
Hear more from the DMA