2018 Gold Health and wellness
12 Dec 2018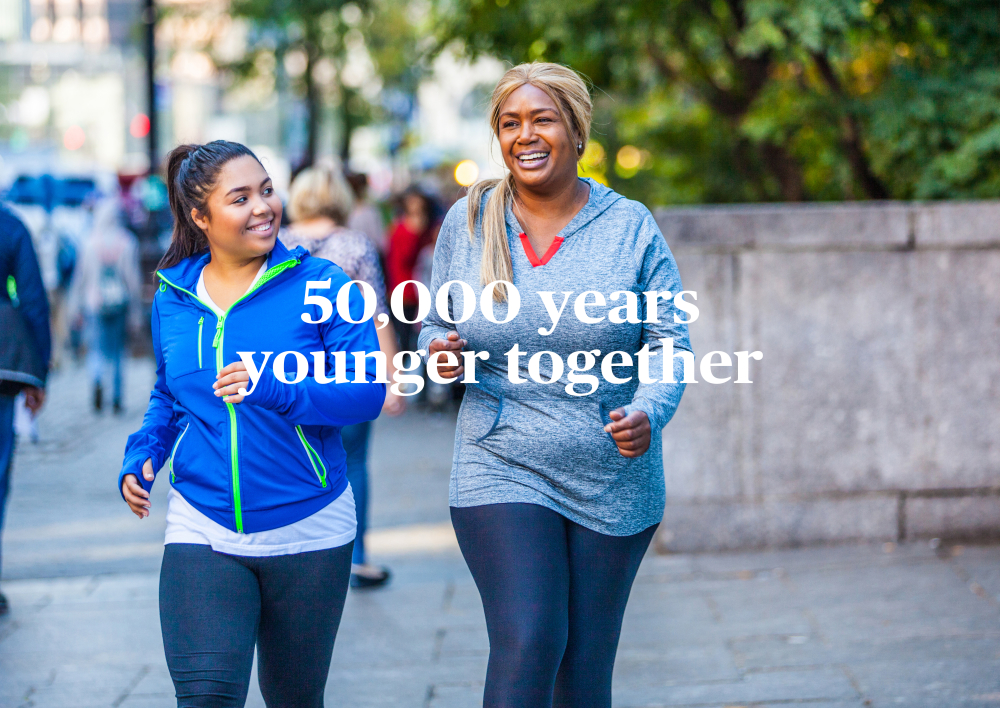 Agency: OLIVER
Client: AXA PPP healthcare
Campaign name: 50,000 Years Younger Together - how to galvanise a nation to make corporate Britain healthier
Campaign overview
Making corporate Britain feel 50,000 years younger
The brief
Lowering the nation's health age by 50,000 years to boost workforce productivity
Strategy
The nation is facing an epidemic of health issues and concerns. Mental health issues, obesity, blood pressure and an ageing workforce are all on the rise, impacting the wellbeing and productivity of employees. Sickness absence alone costs the UK economy around £15 billion per year.
AXA PPP felt it could champion a change in people's attitudes to health. The target audience was sedentary workers who also slept badly. The trick was to get them to use the brand's Health Age calculator.
AXA PPP wanted to help corporate clients and employees bring their health age closer to their real age by inspiring and motivating them to live well – because a healthier workforce is a happier and more productive one. The goal was to turn the health age of the UK back by 50,000 years by 2020.
Creativity
To galvanise the health age commitment, AXA PPP and OLIVER developed a rallying pledge that acted as the creative focus for the campaign across multiple touchpoints. Corporations were encouraged to measure their health age and reduce it.
Simple, inspiring messages were needed to rally people to the cause, and the campaign came in five phases. Informative print pieces were bolstered by a microsite encouraging the health age pledge.
Digital staff engagement tools followed, while social media posts drove awareness and conversation. Finally, film and print executions highlighted how "50,000 years younger" was impacting real businesses.
Results
The campaign approached complex health and lifestyle themes in a different way, showing businesses how to make a commitment to their employees' wellness. Over 10 months, more than 10 large corporate clients with 1,000-plus employees made a pledge.
As of August 2018,11,040 years had been pledged and corporate Britain was already 5,794 years younger.
The campaign reduced the nation's health risks – such as smoking and obesity – by 6,984.
Campaign video
Team
OLIVER - Fiona Davison-Dennis, Group Account Director - Lyndell Sloman, Lead Conceptual Designer - Mike Windle, Digital Designer - Kate Hudson, Senior Account Manager - Rob Kavanagh, Executive Creative Director
AXA PPP healthcare - Katie Henley, Corporate Marketing Consultant - Nicola Mohns, Head of Intermediary and Corporate Marketing - Matt Bellingham, Senior Corporate Marketing Manager
Contributors
Andorif Copywriting
Hear more from the DMA