2018 Gold Best use of search
12 Dec 2018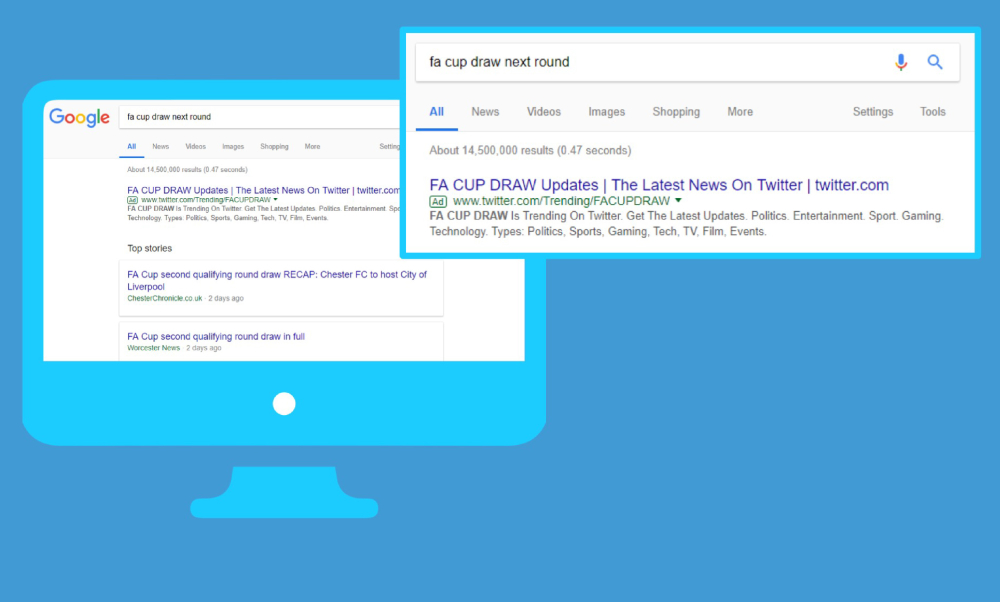 Agency: Merkle I Periscopix
Client: Twitter
Campaign name: Making Paid Search real-time with the power of Tweets:
Campaign overview
Supersonic news and views from Twitter
The brief
To position Twitter as the fastest place on the internet to find news, conversation and the major topics of the day – using paid search
Strategy
Using Twitter's unique platform, Merkle | Periscopix created the first bespoke automation tool for machine
learning to create real-time paid search ads on trending topics and to bring results to the top of the search page.
The initial strategy mapped out major events each calendar month, built out ads and keywords manually, and launched ads several days before the event.
Unique, cultural moments originate on Twitter and gain momentum quickly.
To push this activity to users at the exact point they search for it, in real time, required natural language machine learning to process tweet data and generate copy.
The algorithms were applied to tweets, and a model built to output ads and keywords that complied with Google's ad policies and character limits – all while creating high quality, personalised ads that users would want to engage with.
Creativity
The campaign brought Magpie to life: a tool that creates ads in real-time, specific to the topics that users search for.
Magpie used Tweet data to automate the creation of high-quality searchable ads for breaking news stories and viral events using natural language machine learning.
The ads ranked top of Google Search, and Twitter topped the results.
Magpie managed each ad, optimising using live performance data, and adjusting bids and budgets to hit KPIs.
This was the first use of bespoke machine learning to fully automate a paid search campaign, and a global first for the channel.
The campaign confronted novel issues, such as how to optimise keyword bids on ads that were live for only six hours.
It also featured a bespoke bidding algorithm that modelled the performance of each ad against similar ads to predict final performance and set bids accordingly.
Results
The combination of Twitter's unstructured, user-generated data with bespoke machine learning and an advanced automation platform means Magpie is now central to Twitter's search marketing strategy.
Using it has brought strategy in-line with one of Twitter's core brand values: providing an open platform for real-time news and discussion.
Ads now sit at the top of Google Search and build brand association between Twitter and breaking news, as well as maximising opportunity to drive people to unique content.
Moreover, by pulling the performance of ads back into Magpie, Merkle | Periscopix and Twitter created a custom bidding algorithm which means that trending ads are automatically optimised towards performance KPIs.
The combination of the qualitative impact of the strategy on the campaign, and the quantitative impact in the hard data, demonstrates how out of the box thinking made paid search work for Twitter.
Team
Merkle | Periscopix - James Howard, Account Director - Tom Parker, Account Manager - Pia Zelenka, Account Manager - Seb Humphreys, Account Manager - Emil Dimitrov, Senior Account Manager - Andrew Hoy, Software Developer
Hear more from the DMA