2018 Gold Best digital performance
12 Dec 2018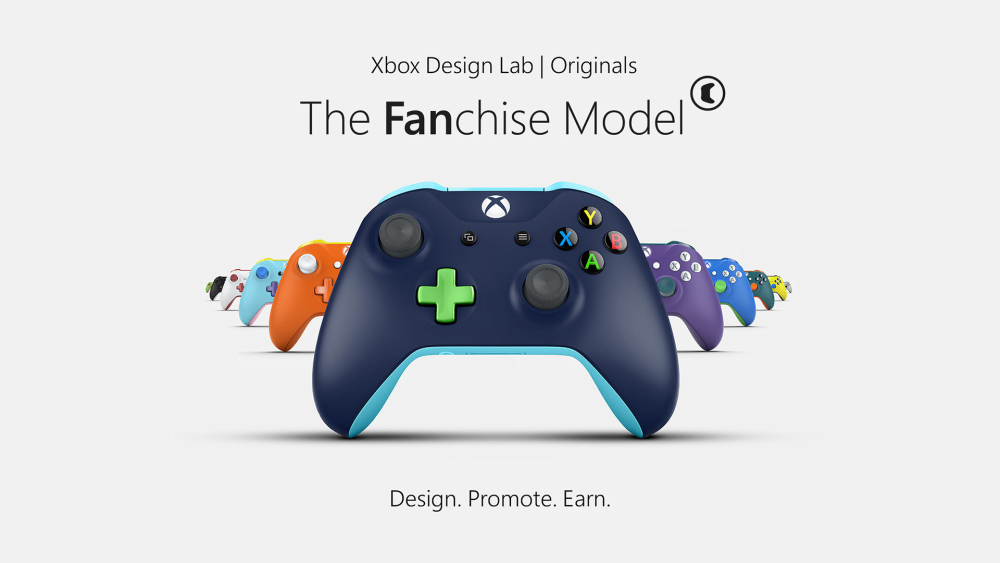 Agency: MRM//McCann and McCann London
Client: Microsoft
Campaign name: Xbox Design Lab Originals: The Fanchise Model
Campaign overview
Giving gamers control over their own creativity
The brief
Microsoft wanted to drive awareness and sales of Xbox Design Lab, an e-commerce store where players can customise controllers
Strategy
The novelty of customising a controller wasn't enough to boost engagement and sales; Microsoft needed to tap into gamers' pride in their designs.
By leveraging the moment of creation, a reciprocal relationship could be built.
The trick was to tap into gamers' sense of community and competition, unleashing their entrepreneurial spirit while celebrating and rewarding the creativity of their designs.
This was no longer about just creating the controller the individual gamer wanted. It was about delivering a way to create a controller the whole gaming world would want.
The resulting platform offered people a compelling incentive to interact, create and even sell to their growing networks.
Creativity
Microsoft, MRM//McCann and McCann London reimagined the shopping journey. Gamers could customise their controller and claim ownership of it.
A newly built e-commerce platform allowed others to buy designs, with commission paid to the designer –changing the traditional buyer-seller dynamic.
Gamers began to behave like entrepreneurs, selling products on behalf of the brand. They spotted gaps in the market, claiming designs that would sell within their communities. Sports teams, flags, current events, even charitable causes... If it had a fanbase, someone owned a design around it.
Every designer received artwork, enabling them to market their controller on social channels and forums, while Xbox supported them using owned and paid media.
Influencer activity was added along with retail and print ads, and Xbox dashboard calls to action asking gamers to claim their design.
Results
The campaign turned gamers into entrepreneurs and created a reciprocal return for Xbox Design Lab.
Controller sales increased 350%, while 41% of all site visitors claimed a design.
On average, gamers earned £73 per design, and the top earner made £873. Each design was purchased more than 1.5 times on average.
Meanwhile, controller sales through Design Lab increased 467% during the campaign period.
Overall ROI was a healthy 27:1.
Campaign video
Team
MRM//McCann - David Smith, Resource Director - Alan Sailkale, Tech Director - Christophe Chang, Technical Architect - Keith Charlton, Software Engineer - Katarzyna Sielezin, QA Engineer - Soner Ali, Technical Engineer - Gavin Hardman, Chief Tech Officer - Nicky Bullard, Chief Creative Officer
Contributors
m-united, Craft/McCann, Ayzenburg
Hear more from the DMA