2018 Gold Best B2C
12 Dec 2018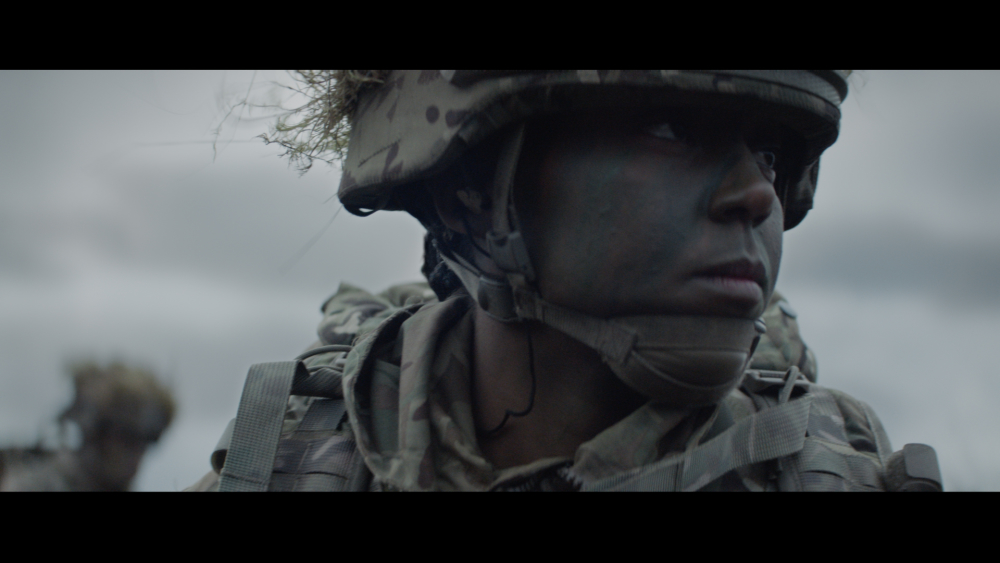 Agency: Karmarama
Client: Capita for the British Army
Campaign name: This is Belonging
Campaign overview
Transforming the perceptions of soldiering
The brief
Soldier stereotypes continued to put off applicants – a sense of belonging was missing for too many people.
To increase applications further, the British Army needed to transform who society thought a soldier should be.
Strategy
The strategy set out to challenge society's perception of what it is to be a soldier today – and recognised that the crunch point in marketing is when a consumer thinks: "Is it for me?"
And this revealed a problem: young people had major barriers to seeing themselves in the Army in two areas:
ability and inclusion For applicants, the "is it for me?" question would be challenged by at least one stereotype in the "ability" or "inclusion" arena.
Soldier interviews revealed that the sense of belonging was key, promoting support as soldiers would instinctively help each other physically and emotionally. And the sense of belonging created inclusion: the trust and reliance you need transcends race, religion and sexuality differences.
Across ATL, social and digital content and video the campaign broke down a range of barriers and reassured the audience that they would belong.
Creativity
Creatively the campaign needed to ensure that the supportive and inclusive sense of belonging would feel unequivocally real. The work was researched on Army bases, through conversations with soldiers who didn't fit the traditional mould, seeking out authentic and unexpected stories of belonging.
All this informed the foundation of the stories and the moments brought to life in ATL work in a bold, fresh, human way. In short video animations across Instagram, Facebook and through partnerships like UNILAD, the campaign delved deep into the experiences of these real soldiers, telling their stories using powerful hooks that would tap into different audiences.
The creative team delivered a suite of online digital content that showcased belonging linked to a diverse range
of supplementary drivers (e.g. fitness/ adventure).
Results
This campaign's big ambition was to change society's view of soldiers; to start a major cultural conversation. PR reach was 34x higher than 2017: from Good Morning Britain to The One Show, the ad work became headline content, playing to millions, enabling the Army to offer insights into life as a soldier in unprecedented ways.
The campaign also changed how potential recruits saw the Army. Measures for the Army as a welcome environment and a positive employment option are at their highest since tracking began, with interest in joining the Army at a five year high.
Indeed, completed applications for Regular Soldiers significantly increased versus the 2017 This Is Belonging
Campaign (which had previously broken all records). The campaign rewarded a brave approach that faced up to negative and challenging stereotypes that confront the brand.
Team
Karmarama - Nik Studzinski, Chief Creative Office - Adam Kean, Executive Creative Director - Dickie Connell, Executive Creative Director - Brian Williams, Executive Creative Director - Imogen Tazzyman, Creative Director - James Rooke, Creative Director - Meigan Brown, Creative - Tobias Owen, Creative - Matthew Waksman, Planning Director - Rebecca Hunter, Producer - Matthew Towell, Producer - Charlotte Hodgson, Business Lead - Will Bright, Account Director - Sophie Coyne, Account Manager - Charlotte Allcock, Account Executive
'Prayer' and 'Pull Up' Academy Films - Frederic Planchon, Director
Academy Films - Medb Riordan, Producers - Gemma Priggen, Production Manager - Justin Brown, Director of Photography - Jim Cole, 1st AD
MPC - Jean-Clement Soret, Colourist - Si & Ad, 'Voice', 'Letter', 'Buckaroo' Director
The Assembly Rooms - Sam Rice-Edwards, Offline Editor
nineteentwenty - Hannah Ruddleston, VFX Producer
Contributors
Academy Films, The Assembly Rooms, nineteentwenty, VFX, MPC, 750 Sound, Soundtree and We Are Royale
Hear more from the DMA