2018 Bronze Best use of experiential
14 Dec 2018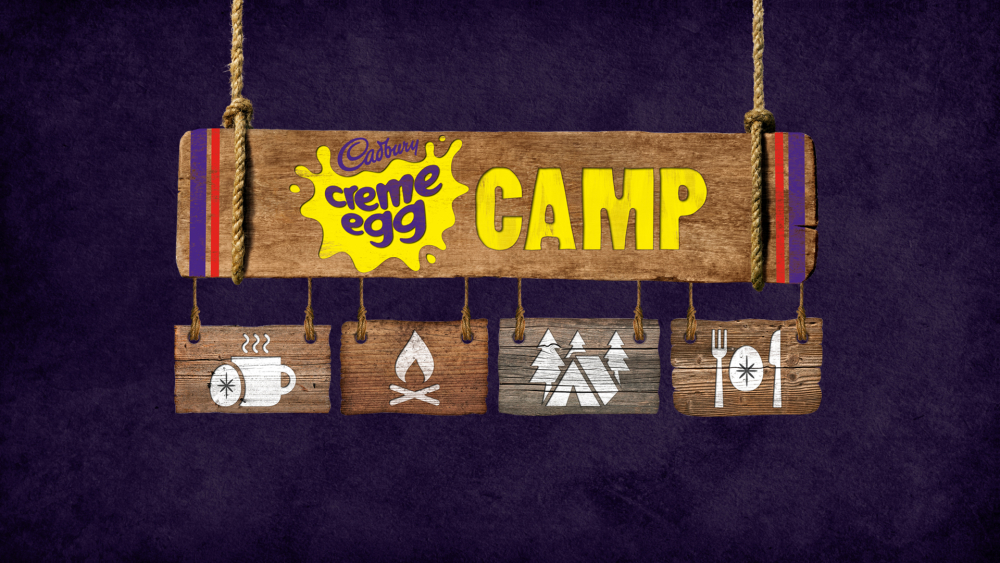 Agency: Elvis
Client: Mondelez
Campaign name: Creme Egg Hunting Season - Creme Egg Camp
Campaign overview
Frenzied sales, and fast
The brief
Creme Eggs are only on sale until Easter, and speedy sales are the order of the day.
The brief was to drive reach and engagement in order to power these sales through platforming the mental
availability that contributes to the ultimate goal: brand growth.
Strategy
With Creme Eggs only on sale for a limited time, fans were given something they least expected: the chance to get their hands on a limited run of white chocolate Creme Eggs.
They were hidden in stores up and down the country, and the media, the consumers and the influencers got stuck into a "Willy-Wonka" style hunt.
As the first lucky winners to find a White Creme Egg made the news, this was the perfect moment to announce Creme Egg Camp, an experience that gave the public another chance to find a coveted White
Creme Egg.
Creme Egg Camp was the perfect hook for a fully immersive environment where people could go hunting for delicious chocolate eggs and experience the tasty core product, at its best.
Creativity
The experience needed to generate maximum visibility – beyond the people who experienced it physically. So Elvis and Mondelez made shareable content, for both consumers and media.
Creme Egg Camp was a themed forest built from scratch in Old Street, London, and was open from Jan - Feb 2018.
It was a place where people could put their hunting skills to the test to try and find a White Creme Egg, while enjoying delicious Creme Egg recipes.
The audience needed to be wowed with something special, so everything was designed from scratch, with Creme Egg's branding and personality coming through everywhere.
As the Camp was created with reach in mind, specific photo opportunities were made for social content purposes, and hashtags and snap codes carved into the trees ensured that visibility was maximised.
Results
4,397 people took part in the Creme Egg experience, with 1,051 pieces of #CremeEggCamp content generated.
Over £25k was raised for the Prince's Trust.
The frenzied nature of the hunt placed it front-and-centre of the PR storytelling, with tales of consumers (and store employees) going to great lengths to find the White Creme Eggs.
And, in social, the campaign reached 23 million people, saw 79% positive sentiment and positively shifted brand recall and favourability with the content.
With a very high benchmark to beat, results showed that awareness and talkability created by White Creme Egg and Creme Egg Camp translated into sales in store Sales of singles grew 22.8%; five packs were up 5.7%; and twelve packs were up 25.5% during this period.
Team
Elvis - Lottie White, Creative Production Lead - Laura Parker, Senior Creative - Marcus Aitman, Senior Creative - Jay Stevenson, Designer - Camilla Yates, Planning Director - Claire Smith, Senior Account Manager - Neale Horrigan, Managing Partner - Creative - Caroline Davison, Managing Partner - Client Services
Hear more from the DMA