2018 Bronze Best B2B
19 Dec 2018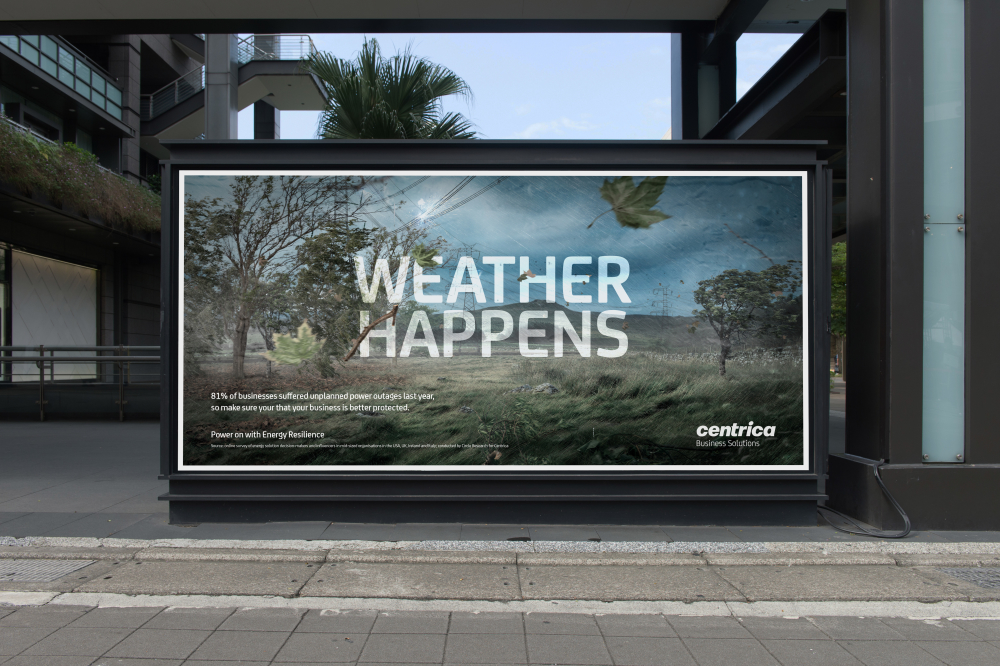 Agency: Earnest
Client: Centrica Business Solutions
Campaign name: Bringing Energy Resilience to life
Campaign overview
An ambitious target, and an ambitious campaign
The brief
Centrica Business Solutions (CBS) is a new business with ambitions to grow revenue sixfold by 2022.
And a global launch campaign to power its new proposition had to build awareness and deliver revenue.
Strategy
As a new brand, CBS needed to stand out and get noticed. It also needed to reframe the sales conversation, so both the creative and the tactics deployed had to deliver a high impact.
With energy often perceived as a commodity, and energy resilience is not well understood at board level, the
campaign sought to get energy resilience on board agendas. Insights gathered from four countries explored and quantified the importance of energy continuity. And the results identified the correct path to follow to create the most impactful propositions for the audience.
The message, though, was a complex one: every element had to have the inbuilt flexibility to work not only across multiple media channels but also across multiple international territories.
Creativity
The campaign sought to build a positive link between CBS and the new proposition of distributed energy.
This audience liked control.
They loved 'power'.
POWER ON was born.
This creative idea brought control and self-respect back to the audience, and showed them that energy could at last be a source of business value, not just an operational cost.
POWER ON was able to dramatise big, bold energy-related risk scenarios and at the same time demonstrate how the audience could stay in control and deliver resilience to their business. The bold imagery and vibrant circular graphics stood out digitally and in traditional media, in social feeds and at
industry events.
POWER ON became a rallying cry, something that energy managers across the world could buy into and get
excited about.
Results
For judges eyes only.
Team
Earnest - Sam Walrond, Client Manager - Penny Parkes, Client Services Director - Ben Wood, Creative Director - Steve Spicer, Creative Words
Centrica Business Solutions - Georgina Gilmore, Global Head of Demand Generation & Field Marketing - Keith Russell, Head of UK Marketing
Hear more from the DMA