2017 Silver Technology
04 Dec 2017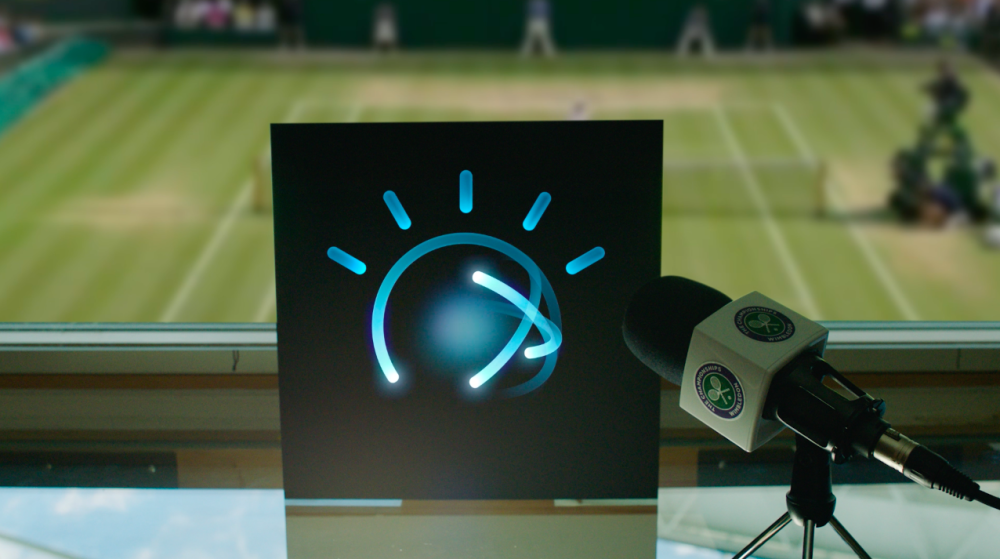 OgilvyOne
Client: IBM
#WhatMakesGreat
Campaign overview
Leveraging IBM's position as IT Supplier at The Championships, 'Watson' is the AI pundit with the ability to uncover unforeseen patterns in tennis.
Audiences were invited to interact with the system to answer 'what makes a great player?'
Strategy
The opportunity given to OgilvyOne was to 'do for tennis what Watson can do for business' with the aim of demonstrating Watson, IBM's AI platform, in action; the challenge was to uncover new tennis insight that was both engaging and interactive.
With a growing realisation among business people that structured data alone rarely lead to new perspectives, the aim was to show Watson could combine and analyse huge volumes of structured and unstructured information. From there, the system could understand and learn to deliver breakthrough insight for businesses, helping people make better decisions.
Wimbledon, where IBM is Information Technology Supplier, provided a platform with great reach into business minds, in a more emotive setting.
Increasing familiarity with Watson and generating engagement across a series of platforms helped deepen the understanding of the benefits the system, eventually leading them to trial selected products.
Creativity
By studying 22 years of sports commentary, reading 11.2 million words, combined with 28 years of statistics and the perspectives of coaches and ex-players Watson became Wimbledon's first AI tennis pundit.
With the ability to understand and express insight in human terms, the system inspired audiences, including fans, players and journalists, both at Wimbledon and across digital, provoking them to interact and debate using the hashtag #WhatMakesGreat
The digital experience was delivered through DOOH, banners, Telegraph partnership and social posts. Watson's insights were shared on everything from Facebook live videos to daily debates on Wimbledon.com.
Through the tournament, the system continued to learn, using the debate to reveal further insight and reacting 'in the moment' to live action.
From the second week, those who had engaged were re-targeted with banners inviting them to IBM webpages with further information on the system.
Results
The campaign generated 2,094,017 engagements in total, beating the objective set to achieve over one million engagements by 100%. These actions included 308,561 banner clicks, 868,857 video views and social interaction peaking at 613, 852 engagements.
There was also a shift in familiarity with Watson of 18%, matched with significant shifts in brand perceptions, with +17% considering IBM to be an innovative company, and +31% of audiences considering them to be a relatable business.
Deep level engagement was achieved across articles with page viewing 20% higher than the benchmark at an average viewing time of 2 minutes and 20 seconds and a 54% scroll depth.
Team
Samantha Hagans (Account Director) Ogilvy - Francois Camilleri (Project Manager) Ogilvy - Jamie Romain (Art Director) Ogilvy - Dan Shone (Copywriter) Ogilvy - Charlie Wilson (Executive Creative Director) Ogilvy - Nina Mynk (Planning Partner) Ogilvy - Gareth Richards (Group Managing Partner) Ogilvy - Clayton Gray (Head of Design) Ogilvy - Sian Hughes (Associate Design Director) Ogilvy - Cheryl Clarke (Advertising and Brand Lead) IBM - Sam Seddon (Wimbledon and RFU Client & Programme Executive) IBM - Sarah Warsaw (Brand Systems Digital Lead) IBM - Kate Taylor (Advertising & Brand Systems) IBM - Justina Gilbert (European Digital and Social Marketing Leader) IBM - Lisa Hicks (Digital Marketing & Social Media Leader UKI) IBM
Contributors
Group M Media Planning and Buying
Frameworks Partner Content Agency
TVF Production Agency
Hear more from the DMA