2017 Gold Utilities and telecommunications
04 Dec 2017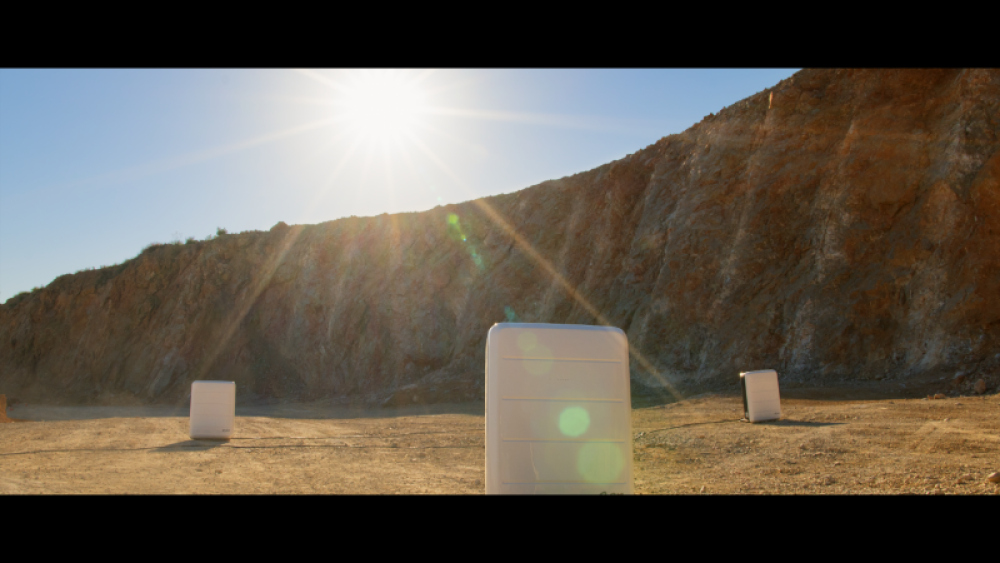 Engine
Client: E.ON
E.ON x Gorillaz: A Solar Collaboration
Campaign overview
E.ON needed a fresh approach. In a world of dull utilities, it needed to become the un-utility.
It needed a wow.
It needed a solar collaboration.
Strategy
The average European customer thinks about their energy supplier for just 8 minutes a year.
E.ON had to re-engage a disengaged audience.
Engine knew that the brand had some great stories to tell - smart, innovative, exciting products that were genuinely shaping a better future, but if the storyteller was a conventional energy company, delivering them through traditional channels, the spark died and interest waned.
In a media landscape already saturated with content, however compelling E.ON's stories were, they were unlikely to reach or engage consumers through traditional media. So Engine decided to bring E.ON into the media that consumers were already consuming, and tell its stories in a completely unconventional, un-utility way.
For the first time ever, a utility company would be a relevant part of popular culture.
Creativity
Engine approached Gorillaz, a band who champion sustainability and epitomised innovation.
With Gorillaz on board, Engine turned to E.ON's host of new products, starting with their pioneering solar and battery storage technology.

At the heart of the campaign, the team created an online film, set to the track 'We Got The Power' from Gorillaz new album. It was a music video unlike anything fans had seen before; a music video powered entirely by the sun.
The team also created the 'E.ON Kong Solar Studio', a solar powered recording studio, based on the band's original Kong Studios, and kicked off a tour of European festivals at Gorillaz Demon Dayz Festival in Margate.
Using the power generated by E.ON solar PV panels, Kong Studios came to life at night when it hosted recordings by upcoming local talent, with their tracks appeared on a dedicated soundcloud page and the E.ON website.
Results
Engine set out to catapult the E.ON brand into popular culture.
Fans shared the video organically and thousands more visited the Kong Studios at Gorillaz Demon Dayz Festival in Margate.
The film was viewed over 100.5 million times, reaching 78 million people.
Over 239,000 hours of content were viewed in total, increasing E.ON's website traffic by 8.1%.
This resulted in a huge 146% lift in brand interest and a 97% lift in creative interest in the UK, with even higher spikes in other markets such as Italy which saw a 443% increase in brand interest and a 243% increase in creative.
Most importantly, the campaign successfully shifted people's perception of E.ON from a dull utility company to an enabler of amazing energy solutions by 94%.
Team
Polly Jones (Client Managing Director) Engine - Billy Faithfull (Executive Creative Director) Engine - Chris Lapham (Creative) Engine - Aaron McGurk (Creative) Engine - Bradley Woodus (Executive Producer) Engine - Albert Ponnelle (Account Director) Engine - Cat Melville (Account Manager) Engine - John Crowther (Strategy Director) Engine - Matthias Gray (Senior Strategist) Engine - Beth Ward (Experiential Producer) Engine - Lucy Hart (Head of Influence) Engine - Amy Dick (Senior Project Manager) Engine - Anthony Ainsworth (Head of Global Marketing) E.ON - Emma Inston (Global Head of Brand & Customer Communications) E.ON - Noah Harris (Director Blinkink) - Bart Yates (Executive Producer) Blinkink - Ewen Brown (Producer) Blinkink - Lucy Jones (Production Manager) Blinkink Patrick Mellor (Director of Photography) Blinkink - Drogo Michie (Art Director) Blinkink - Lloyd Vincent (Prop Man) Blinkink - Max Windows (Editor) Blinkink Kate McConnell (Art Department) Blinkink
Contributors
Blinkink (Production) Nineteen Twenty (Post Production) Free Folk Grade Gorillaz (Music) Asylum Model (Makers & SFX) Vizeum (Media Agency)
Hear more from the DMA