2017 Gold Travel and leisure
04 Dec 2017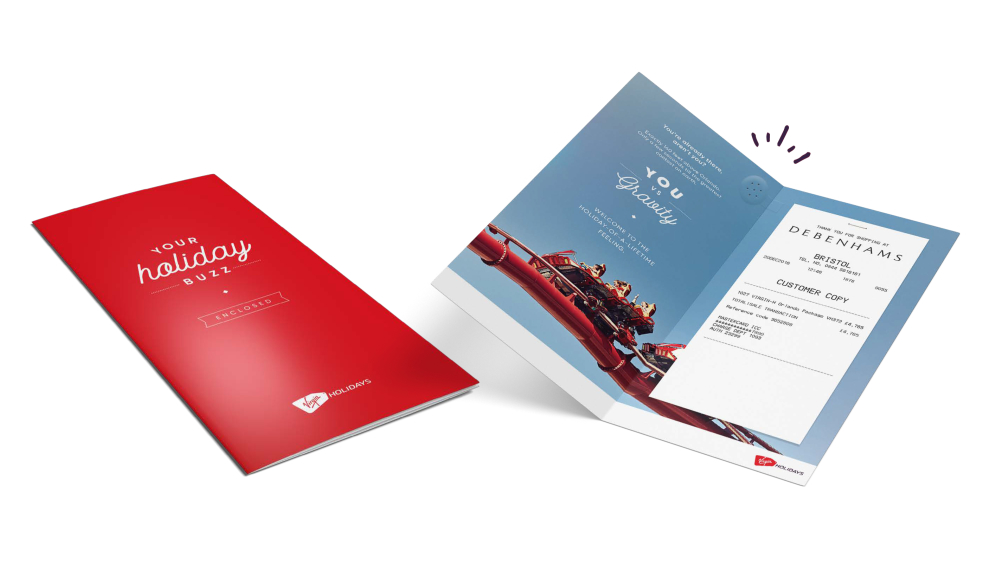 Proximity London
Client: Virgin Holidays
Ready to Travel
Campaign overview
Preparing for a holiday is surprisingly stressful, and Virgin Holidays weren't making it any easier for their customers.
They needed to alleviate anxiety, in order to leave as much headspace for getting excited as possible.
Strategy
Virgin's brand promise is to provide unique and exceptional customer experience; it's why people pay a premium to travel with them.
However, communications from Virgin Holidays broke that promise.
An audit of the existing journey showed that customers were being bombarded by 35 disjointed communications, as well as dozens of duplications, from six disparate internal teams.
Proximity London set out to design the Ready To Travel programme; a comms journey that would reduce stress and increase excitement.
The team used research to accurately match communications to the pain points that needed soothing, as well as the opportunities to excite, across the whole journey.
To avoid bombardment, contact rules were in place that meant Virgin's internal teams could only contact customers when the customer said so.
Creativity
To reflect the battle for headspace, Proximity London divided the communications in two. A service journey for clear, critical information and an engagement journey for celebrating everything customers have to look forward to.
They then ramped up the 'moment-of-open' personalisation. Embedding customer names into bespoke shareable gifs to help people express their holiday-booking joy, pulling in Instagram shots from local reps in-resort to give customers the inside track on what was going on in their chosen destination, and whetting appetites with pre-filled itineraries based on their preferences.
There was precise signposting at every stage to help customers self-serve, a principle also used in the real world with personalised airport guides.
Meanwhile, progress trackers went into every communication, so customers knew exactly where they stood and what to expect next.
In retail stores, moments of purchase were celebrated with singing receipt holders.
Results
he success of 'Ready To Travel' can be measured in both the reaction from customers and the benefits to the business.
An open rate average of 84% in email proved the need for the programme, whilst click-through rate highs of 92% proved the worth of the content.
Traffic to Virgin's concierge pages to explore destinations increased by 800% and customer satisfaction scores for those on the programme were improved by 5%.
The maiden voyage was to serve customers flying to Orlando, this generated over £550K, delivering an annualised ROI of £7.68:1.
Ultimately, getting customers to self-serve has generated £250K in annualised savings. 'Ready To Travel' customers have been spending more in upsell too, with an 11% incremental uplift compared to those not on the programme, generating a projected £324,653 in annualised incremental revenue.
Team
Carly Martell (Data Strategy Partner) Proximity London - Katherine Dallal (Account Director) Proximity London - Nick Rainbow (Business Director) Proximity London - Chris Evans (Project Director) Proximity London - Alex Buchanan-Dunlop (Copywriter) Proximity London - Neil Williamson (Art Director) Proximity London - Elspeth Hoskin (Designer) Proximity London - John Treacy (Executive Creative Director) Proximity London - Sarah Blackman (Chief Innovation Officer) Proximity London - Matt Linnett (Planner) Proximity London
Hear more from the DMA