2017 Gold Retail
04 Dec 2017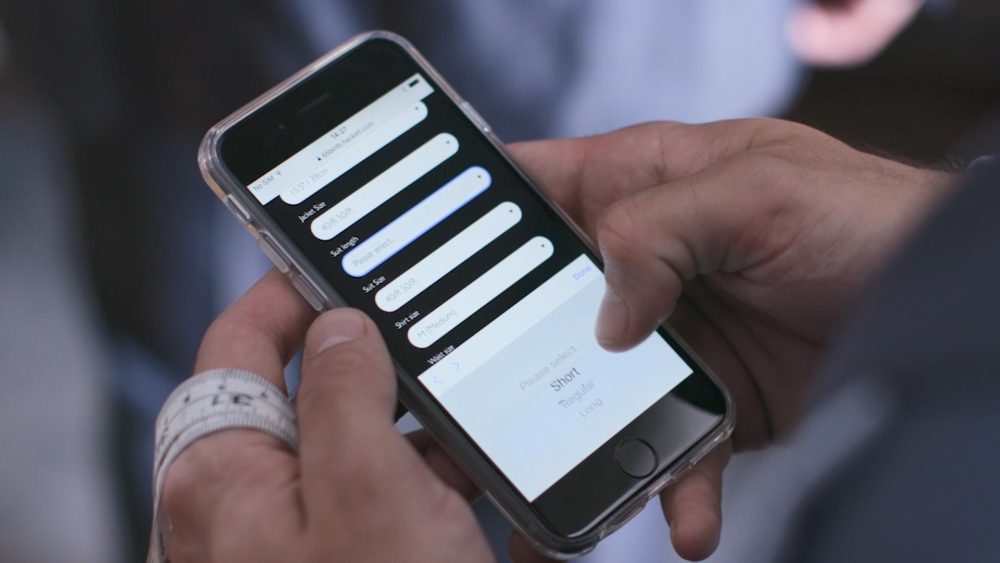 ICLP
Client: Hackett
Engagement Programme
Campaign overview
Hackett had great relationships with their customer in store, but no data on them.
Personalised to them, and entirely exclusive, they created a club to learn more about their client's needs.
Strategy
ICLP knew that repeat Hackett customers had great relationships with the store staff. Store managers even kept little black books with customer's details in them.
However, Hackett knew very little about their consumer overall. ICLP had to find an unobtrusive way of collecting data, and enhancing their relationship with the brand.
The team would need to create something truly personal, something they felt was specific to them; a brand-approriate instore customer experience.
It was also important to leverage the luxury partnerships the brand held, to offer truly unique Hackett experiences, rewards and benefits – this would be their unique selling point.
Creativity
In a world where brands are focused on mass digital acquisition, ICLP created a modern version of an old-school gentleman's club, for the digital age. An invitation-only experiential programme called Club 65B, named after the first Hackett store address.

Store staff were provided with iPhone 6s, which empowered them with customer data to provide a truly personalised shopping experience, and a menu of rewards to treat customers.
There are no plastic cards or apps or need for the customer to fill in forms or identify themselves. The staff collect minimum personal details as well as data such as clothing sizes, and simply ask customers if they are part of the programme on subsequent visits.
The layer of opportunity to attend bespoke partnership events such as Aston Martin drive days, exclusive wine tastings, tennis, rowing and polo invites across four countries all year round, adding to the exclusivity of the club.
Results
The programme generated an ROI of £137.50 to £1.
From November to July, staff signed up 60,000 customers with no promotion, just by invitation across 33 stores in four countries: UK, Spain, France and Germany.
Members have a 169% higher ATV than non-programme members.
Team
Mark Blenkinsopp (Chief Marketing Officer) Pepe Jeans and Hackett - Hugo Tapia Frade (Head of Customer Strategy and CRM) Hackett - Dawn Hemingway (Head of Data Analytics and Operations) ICLP - Nick Fletcher (Head of Strategy) ICLP - Lynne Joiner (Product Manager) Future Loyalty ICLP - Inge Burger (Group Account Director) ICLP - Jason De Winne (General Manager) ICLP - Chris McCarthy (Lead Consultant) ICLP - Zoe Senior (Client Services Director) ICLP - Lee Garrington (Technical Lead) ICLP - Oliver Donald (.net Technical Lead) ICLP - Fiona Russell (Account Director) ICLP - Kristina Bobovnicka (Account Manager) ICLP - Christian Kingston (Planner) ICLP - Sam Killip (Senior Data Strategist) ICLP
Hear more from the DMA