2017 Gold Best Use of Social Media
04 Dec 2017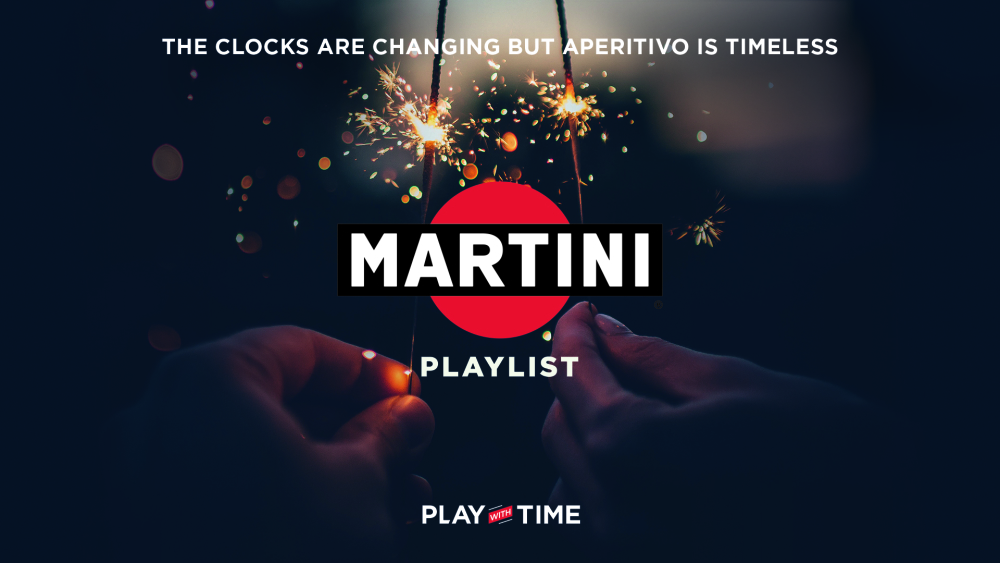 Proximity London
Client: Bacardi
Martini DJ Bot
Campaign overview
With millennials increasingly less engaged on traditional channels, and alcohol brands facing heavy restrictions on what they can say, MARTINI couldn't just show up.
They needed to create a digital experience of real value that captured the summertime mood.
Strategy
A 2016 study from The University of Pittsburgh showed that we produce the least serotonin, one of the key hormones that helps regulate mood and contributes to our feelings of wellbeing and happiness, at the very start of the winter months.
This gave Proximity London the perfect insight they needed to identify a culturally relevant moment for MARTINI's audience - the moment of the clocks changing.
A small two-day window, not traditionally popular with alcohol brands, but highly relevant for the MARTINI consumer, where our mood shift towards the winter blues is at its highest, and also conversely where MARTINI's 'aperitivo' moments are at their lowest.
The study also identified the single biggest way to reverse this mood shift is to directly stimulate the senses across the whole body, at both a physical and mental level.
Creativity
Proximity London established their target consumers were already on Facebook messenger. So, the team set about building the first Facebook DJ bot that moved with the advances of artificial intelligence.
Thinking about how millennials speak today, they then developed an algorithmic framework where users would enter emojis to use the bot, not words.
With the largest library of streamed music, Spotify provided the perfect integration opportunity.
Each combination of emojis were scored and defined, helping to map an entire Spotify library, with each combination of emoji's mapping back to specific songs.
A user could type a unique combination of emojis that summed up their summer into the DJ Bot. This was then mapped through the AI algorithm to create a bespoke Spotify playlist of their summer, which the user could access immediately.
Results
MARTINI went live with only two Facebook posts across five key markets over the weekend the clocks changed.
It reached 2.4 million millennials across the first 24 hours and over seven million in total, with a budget of 35k euros.
With a 12% engagement rate, MARTINI connected with over 875k of the target audience.
The bot also established a 29% completion rate.
The campaign achieved a cost per engagement of 0.03, nine times more effective than the UK average cost per engagement on social media, and the lowest CPE across the MARTINI's entire social activity for the whole year.
Team
Laila Mignoni (Martini Creative Excellence Manager) Bacardi - John Treacy (Executive Creative Director) Proximity London - Anthony McGinty (Art Director Proximity) London - Lou Wright (Copywriter) Proximity London - Jamie Whittle (Creative Technologist) Proximity London - Giselle Tooth (Account Director) Proximity London - Anna-Maria Teemant (Account Manager) Proximity London
Hear more from the DMA