2015 Gold Automotive
01 Dec 2015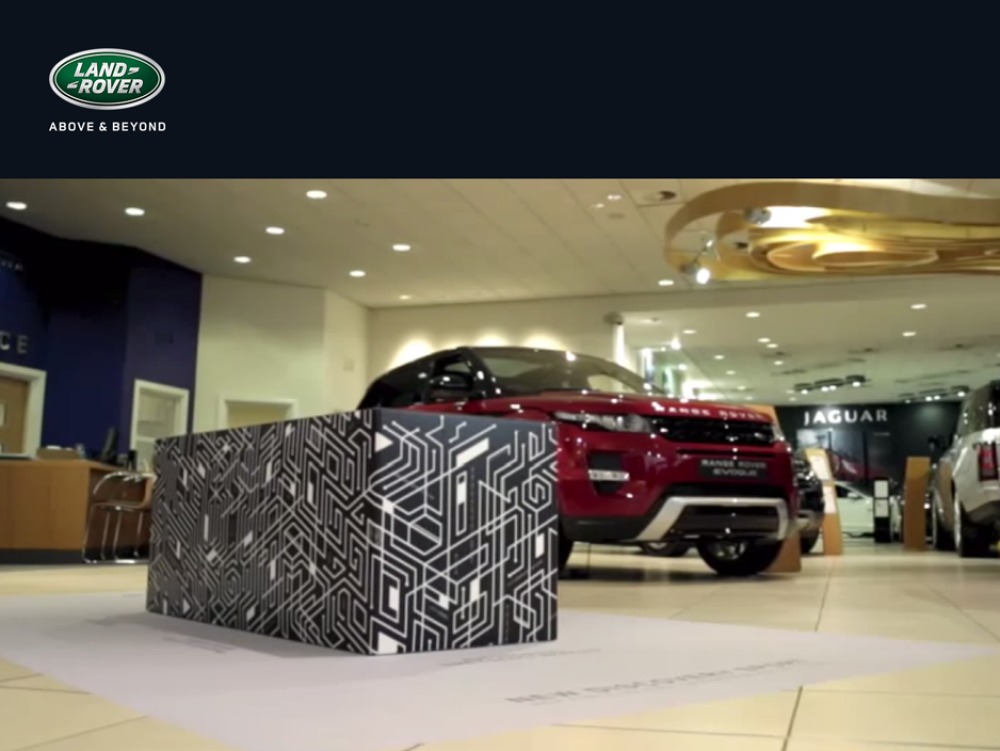 LIDA
Land Rover
The Showroom Without a Car
The Team
Nicky Bullard - Executive Creative Director, Mike Poole - Creative Director, Alan Mackie - Creative Director, Mark Kelly - Writer,
Josh Cadwallader - Art Director, Sam Ellis - Senior Account Director, Richard Spear - Account Director,
Contributors
Polygon Digital - JLR CAD partner, Assisted with downscaling the 3D model from original JLR CAD files
Campaign overview
Land Rover needed thousands of pre-sales for the New Discovery Sport, more than four months before the physical car would be ready.
The team brought creatives, technologists and programmers together to create a compelling virtual experience of the car – and achieved 143% of pre-sales targets, with the successful technology used again to promote the new Jaguar XE.
Strategy
The team chose to move away from the traditional glossy photo approach to pre-selling vehicles and instead opted to excite that same spirit of adventure that made someone a potential Land Rover customer in the first place.
Most customers want to see, touch and even take a test drive in the car before parting with up to £50,000 for it. The plan was to build confidence in the product by creating an immersive 3D experience that allowed all the family to explore the car's interior and exterior, and operate some of its features.
The solution used an iPhone 5, with an augmented reality app and a handheld visor costing less than £20. This could be taken out of the showroom and shown wherever the audience was. It was also quick, easy and cheap to roll out across 117 dealerships nationwide.
Creativity
Virtual reality placed the user at the centre of an experience they could explore. Durovis Dive – a handheld visor that holds an iPhone - was used to create the experience.
An automotive world first, the customer could aim the Durovis Dive at a marker on the showroom floor to see the New Discovery Sport appear, lifesized, in front of their eyes. They could walk around this virtual model and use hand gestures to open the boot, fold down seats, open the driver'sdoor and see the interior in detail.
Supporting the showroom activity, Land Rover sent emails that bravely used no imagery, playing on the notion of launching a car without anyone having seen the car itself.
Results
The campaign certainly caught hold of customers' curiosity, with users averaging 8 minutes 52 seconds immersing themselves in the New Discovery Sport, with 80% of them telling friends and family about the experience.
This translated into 4,000 pre- orders worth £128 million – 143% of ambitious targets. Retailers were consequently enthusiastic about the impact across the country, with 83% describing the activity as 'valuable': "Customers had a curious interest in the technology, and because of that it has ignited interest in the car. We are in the Lake District [and harder for customers to get to]... however the technology made them make the effort", said one dealer.
The project was so successful that Jaguar Land Rover have successfully used the same technology to launch the new Jaguar XE through 87 retailers.
Hear more from the DMA