Shortlist 2015
*Table bookings are open for this year's DMA Awards night, to be held at Old Billingsgate on Tuesday 1 December. Get yours here.*
This year the DMA Awards were the most successful ever, with a record breaking number of entries.
Traditional categories like Best Writing were judged over three days in central London alongside one new category in Best Use of Programmatic.
Check to see if you are on the list by clicking on the category names below.
If you aren't there, please don't be discouraged. The standard was higher than ever this year - the DMA Awards are rewardingly hard to win after all.

Industry sectors
Automotive
Kia Soul EV £2.80 Campaign

Agency: VCCPme
Client: Kia Motors UK


King of the Hell

Agency: Karmarama
Client: Honda


The A to Z Corsa

Agency: MRM Meteorite
Client: Vauxhall


The Attention Test

Agency: ais London
Client: SKODA UK


The Showroom Without a Car

Agency: LIDA
Client: Land Rover

Travel, Leisure and Entertainment
Arrive Awesome

Agency: TMW Unlimited
Client: Virgin Trains


How we got Butlins 25% more bookings whilst saving 90% of the spend

Agency: MEC UK
Client: Butlins


No Place Like Home

Agency: OgilvyOne UK
Client: British Airways


Raising Eyebrows and Subscriptions

Agency: Proximity London
Client: The Economist


Visit Soon

Agency: OgilvyOne UK
Client: British Airways

IT/Telecommunications
We were going to email but...

Agency: OgilvyOne UK
Client: BT


Dev Story/*Hack the Code*/

Agency: MRM Meteorite
Client: Intel


O2 Refresh
Customer Value Management

Agency: RAPP
Client: Virgin Media


Protect their Curiosity

Agency: Table19
Client: Internet Matters

Retail
Made for Me

Agency: Karmarama
Client: dfs


My Local Mothercare

Agency: RAPP
Client: Mothercare


Pick Your Own Offers

Agency: ais London
Client: Waitrose


Sergio the Shoe Hunter

Agency: Atelier
Client: THE OUTNET


Welcome to Älmhult

Agency: LIDA
Client: IKEA

Healthcare​
FOR THE LOVE OF LIFE

Agency: MediaCom/NOW
Client: Nuffield Health Hospitals


LloydsPharmacy Online Doctor - The Most Visible Online Healthcare Supplier

Agency: Click Consult
Client: Lloyds Pharmacy


NHS Smokefree Grounds

Agency: Story UK
Client: NHS Scotland


The Next Photo

Agency: Wunderman
Client: CHECT


World's first Sugar Accumulator

Agency: MEC UK
Client: Change 4 Life

Public Sector
#notanotherbrother

Agency: Verbalisation Ltd.
Client: The Quilliam Foundation


Change4Life 10 Minute Shake Ups with Disney

Agency: OgilvyOne UK
Client: Public Health England


Missing Type

Agency: Engine
Client: NHS Blood and Transplant


Recruiting for the Royal Navy in real-time

Agency: MEC UK
Client: The Royal Navy


World's first Sugar Accumulator

Agency: MEC UK
Client: Change 4 Life
Charity
I wish my son was a dog

Agency: ais London
Client: Harrison's Fund


NSPCC Share Aware

Agency: Leo Burnett
Client: NSPCC


The Next Photo

Agency: Wunderman
Client: CHECT


Turn a Woman's Life Around

Agency: LIDA
Client: Women for Women International


Walk for Them

Agency: LIDA
Client: Alzheimer's Society

FMCG
ARDBEG'S GONE SPACE AGED

Agency: Story UK
Client: ARDBEG SINGLE MALT WHISKY


Ben's Beginners

Agency: AMV BBDO
Client: Uncle Bens


Black Space

Agency: TMW Unlimited
Client: Lynx- Unilever


Get the Hint Darling

Agency: Leo Burnett
Client: ghd


Pink and Black

Agency: TMW Unlimited
Client: Magnum- Unilever

Financial Services
How a Radiator Key unlocked a whole new market

Agency: MEC UK
Client: HomeServe Ltd


An EPIC reactivation

Agency: Proximity London
Client: MoneySuperMarket


Beard Insurance

Agency: SunLife
Client: In house


Credit Revelations

Agency: Proximity London
Client: Capital One


Student Acquisition Campaign 2014

Agency: TMW Unlimited
Client: HSBC

The Best Business to Business (B2B) campaign
Adobe Summit

Agency: Visual Voice
Client: Adobe (EMEA)


BT Sport Pub Signs

Agency: OgilvyOne UK
Client: BT Sport for Business


Can you tick it?

Agency: Proximity London
Client: Lloyds Commercial Banking


Do you have what it takes to make the IBM team?

Agency: OgilvyOne UK
Client: IBM


MailMen

Agency: Publicis Chemistry
Client: Royal Mail MarketReach

The Best Business to Consumer (B2C) campaign
Building a new profitable fan base for Wasps

Agency: Epsilon International
Client: Wasps Rugby Football Club (RFC)


GamedayPlus

Agency: We Are Social
Client: adidas


Protect their Curiosity

Agency: Table19
Client: Internet Matters


Raising Eyebrows and Subscriptions

Agency: Proximity London
Client: The Economist


The Showroom Without a Car

Agency: LIDA
Client: Land Rover


Channels and Campaigns
Best use of e-mail marketing
An EPIC reactivation

Agency: Proximity London
Client: MoneySuperMarket



FAIRFX customer generation

Agency: dotmailer
Client: FAIRFX



Sky Movies Free Trial

Agency:RAPP
Client: Virgin Media



Social Notifications

Agency: RAPP
Client: JustGiving



Travel Money Sale

Agency: FCB Inferno
Client: Post Office Money
Best digital destination
Ben's Beginners

Agency: AMV BBDO
Client: Uncle Bens



Honda Redline

Agency: Visual Voice
Client: Honda (HME)



Kinder Surprise - Storymakers

Agency: Pablo London
Client: Ferrero UK - Kinder Surprise



Pump Challenge

Agency: Wunderman
Client: Shell



Welcome to Älmhult

Agency: LIDA
Client: IKEA
Best use of mobile
Dev Story/*Hack the Code*/

Agency: MRM Meteorite
Client: Intel


Do you have what it takes to make the IBM team?

Agency: OgilvyOne UK
Client: IBM


DonateLocate app

Agency: Soul (London) Limited
Client: The Connection at St Martin-in-the-Fields


Inspiring Mobility

Agency: MEC Global Solutions
Client: Vodafone


The Next Photo

Agency: Wunderman
Client: CHECT

Best use of search, natural and paid for
How a Radiator Key unlocked a whole new market

Agency: MEC UK
Client: HomeServe Ltd



Fast tracking bookings to beat the slow coaches. A summer PPC campaign for Stansted Express.

Agency: Jacob Bailey
Client: Stansted Express



It's S6 and You Know It - Samsung Hijacks Search

Agency: Starcom
Client: Samsung



PPC

Agency: Marketing Source Ltd
Client: Garage Door & Automation Company



Results 'R' Us

Agency: Periscopix
Client: Toys 'R' Us
Best use of social media
#NoteMyDay

Agency: Harte Hanks
Client: Samsung Mobile


GamedayPlus

Agency: We Are Social
Client: adidas


Missing Type

Agency: Engine
Client: NHS Blood and Transplant


NSPCC Share Aware

Agency: Leo Burnett
Client: NSPCC

Best digital performance
How a Radiator Key unlocked a whole new market

Agency: MEC UK
Client: HomeServe Ltd


NSPCC Flaw in the Law

Agency: Leo Burnett
Client: NSPCC


Onboarding Video

Agency: RAPP
Client: Barclays


Raising Eyebrows and Subscriptions

Agency: Proximity London
Client: The Economist


The Next Photo

Agency: Wunderman
Client: CHECT

Best loyalty or CRM programme
ARDBEG'S GONE SPACE AGED

Agency: Story UK
Client: ARDBEG SINGLE MALT WHISKY


Evolve or Die

Agency: MRM Meteorite
Client: Guardian News and Media


My Local Mothercare

Agency: RAPP
Client: Mothercare


O2 Refresh
Welcome to Älmhult

Agency: LIDA
Client: IKEA

Best use of press and inserts
BT Sport Pub Signs

Agency: OgilvyOne UK
Client: BT Sport for Business


I wish my son was a dog

Agency: ais London
Client: Harrison's Fund


Looking For You

Agency: OgilvyOne UK
Client: Battersea Cats & Dogs Home


MailMen

Agency: Publicis Chemistry
Client: Royal Mail MarketReach


The Next Photo

Agency: Wunderman
Client: CHECT

Best use of door drops
A Northerner's Guide to London

Agency: TMW Unlimited
Client: Virgin Trains


Every Man Remembered

Agency: Tangible (Cheltenham)
Client: The Royal British Legion


Intelligent doordrop switches Sky on to new customers

Agency: Whistl (Doordrop Media) Ltd
Client: Sky


Well Pharmacy Rebrand Door Drop

Agency: McCann
Client: Well


Whole story, half price

Agency: SapientNitro London
Client: Sky UK

Best use of direct mail
Can you tick it?

Agency: Proximity London
Client: Lloyds Commercial Banking


Change4Life 10 Minute Shake Ups with Disney

Agency: OgilvyOne UK
Client: Public Health England


Night time Safari

Agency: LIDA
Client: National Trust


Rugby World Cup, within touching distance

Agency: Agency Inc
Client: Rugby World Cup 2015 Hospitality


Turn a Woman's Life Around

Agency: LIDA
Client: Women for Women International

Best use of experiential
Black Space

Agency: TMW Unlimited
Client: Lynx- Unilever


Coffee for change

Agency: Leo Burnett
Client: Kenco


Looking For You

Agency: OgilvyOne UK
Client: Battersea Cats & Dogs Home


Sergio the Shoe Hunter

Agency: Leo Burnett
Client: THE OUTNET


The Showroom Without a Car

Agency: LIDA
Client: Land Rover

Best integrated campaign
#notanotherbrother

Agency:Verbalisation Ltd.
Client: The Quilliam Foundation


Get the Hint Darling

Agency: Leo Burnett
Client: ghd


Kinder Surprise - Storymakers

Agency: Pablo London
Client: Ferrero UK - Kinder Surprise


Missing Type

Agency: Engine
Client: NHS Blood and Transplant


The Showroom Without a Car

Agency: LIDA
Client: Land Rover

Best launch campaign
MailMen

Agency: Publicis Chemistry
Client: Royal Mail MarketReach



NSPCC Share Aware

Agency: Leo Burnett
Client: NSPCC



Old Paradise Street Launch

Agency: Karmarama
Client: Costa



Pink and Black

Agency: TMW Unlimited
Client: Magnum- Unilever



The Showroom Without a Car

Agency: LIDA
Client: Land Rover
Best use of programmatic
Normalise and Activate

Agency: RAPP
Client: Allergan



Raising Eyebrows and Subscriptions

Agency: Proximity London
Client: The Economist



The Surround Sound Approach

Agency: Periscopix
Client: OVO Energy



Using programmatics to promote NESCAFÉ's Dolce Gusto

Agency: Jellyfish
Client: NESCAFÉ's Dolce Gusto
Craft Awards
Best use of film and/or audio
Ben's Beginners

Agency: AMV BBDO
Client: Uncle Bens


NSPCC Share Aware

Agency: Leo Burnett
Client: NSPCC


Visit Soon

Agency: OgilvyOne UK
Client: British Airway


Walk for Them

Agency: LIDA
Client: Alzheimer's Society


Welcome to Älmhult

Agency: LIDA
Client: IKEA

Best writing
#notanotherbrother

Agency: Verbalisation Ltd.
Client: The Quilliam Foundation



NSPCC Share Aware

Agency: Leo Burnett
Client: NSPCC



Raising Eyebrows and Subscriptions

Agency: Proximity London
Client: The Economist



Walk for Them

Agency: LIDA
Client: Alzheimer's Society

Best design or art direction
BT Sport Pub Signs

Agency: OgilvyOne UK
Client: BT Sport for Business



Day of Memory, Part 1 Suffocation

Agency: Leo Burnett
Client: Karma Nirvana



Hold Tight, Hand Up

Agency: Proximity London
Client: RNLI



Protect their Curiosity

Agency: Table19
Client: Internet Matters



The Next Photo

Agency: Wunderman
Client: CHECT
Best data strategy
Evolve or Die

Agency: MRM Meteorite
Client: Guardian News and Media



Listening to Leads

Agency: MRM Meteorite
Client: Vauxhall



My Local Mothercare

Agency: RAPP
Client: Mothercare



Raising Eyebrows and Subscriptions

Agency: Proximity London
Client: The Economist



World's first Sugar Accumulator

Agency: MEC UK
Client: Change 4 Life
Best brand building campaign
ARDBEG'S GONE SPACE AGED

Agency: Story UK
Client: ARDBEG SINGLE MALT WHISKY


Arrive Awesome

Agency: TMW Unlimited
Client: Virgin Trains


It's S6 and You Know It - Samsung Hijacks Search

Agency: Starcom
Client: Samsung


Night time Safari

Agency: LIDA
Client: National Trust


Pump Challenge

Agency: Wunderman
Client: Shell

Best customer acquisition campaign
Credit Revelations

Agency: Proximity London
Client: Capital One


King of the Hell

Agency: Karmarama
Client: Honda


Ovo Energy: The challenger brand seizing share by taking the pain out of Pay As You Go.

Agency: The Sharp Agency Ltd.
Client: OVO Energy


Raising Eyebrows and Subscriptions

Agency: Proximity London
Client: The Economist


Student Acquisition Campaign 2014

Agency: TMW Unlimited
Client: HSBC

Best use of technology
#NoteMyDay

Agency: Harte Hanks
Client: Samsung Mobile



Looking For You

Agency: OgilvyOne UK
Client: Battersea Cats & Dogs Home



The Mood Blanket

Agency: OgilvyOne UK
Client: British Airways



The Next Photo

Agency: Wunderman
Client: CHECT



Welcome to Älmhult

Agency: LIDA
Client: IKEA
Best creative solution or innovation
Day of Memory, Part 1 Suffocation

Agency: Leo Burnett
Client: Karma Nirvana


Dev Story/*Hack the Code*/

Agency: MRM Meteorite
Client: Intel


Looking For You

Agency: OgilvyOne UK
Client: Battersea Cats & Dogs Home


The Next Photo

Agency: Wunderman
Client: CHECT


Turn a Woman's Life Around

Agency: LIDA
Client: Women for Women International

Best customer journey
Evolve or Die

Agency: MRM Meteorite
Client: Guardian News and Media



My Local Mothercare

Agency: RAPP
Client: Mothercare



O2 Refresh


Old Paradise Street Launch

Agency: Karmarama
Client: Costa



Wyevale Garden Centres

Agency: WDMP
Client: Wyevale Garden Centres
*Here's another nudge for you to get your party frocks ready for DMA Awards night at Old Billingsgate on Tuesday 1 December. Table bookings now open. See you there.*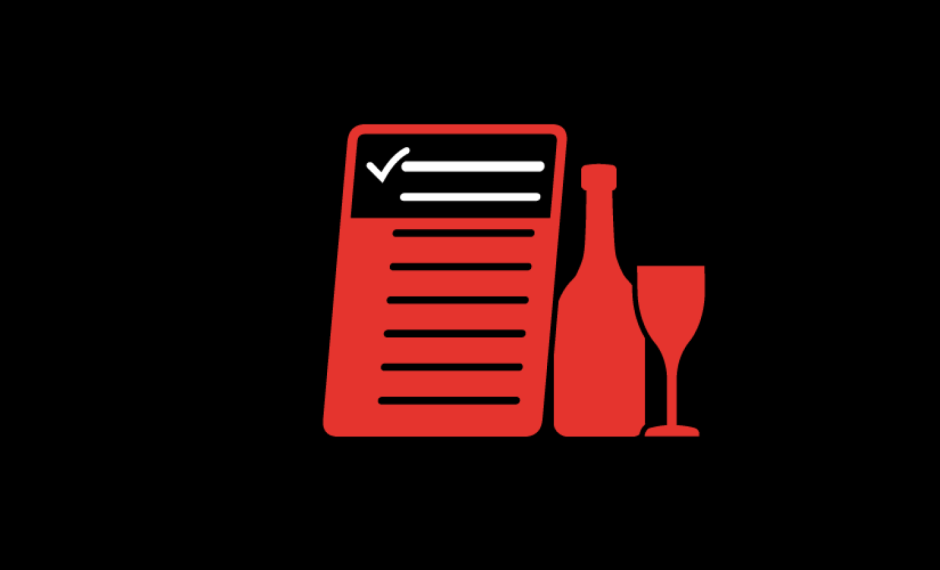 Hear more from the DMA