DMA Breakthrough Award 2019
22 Aug 2019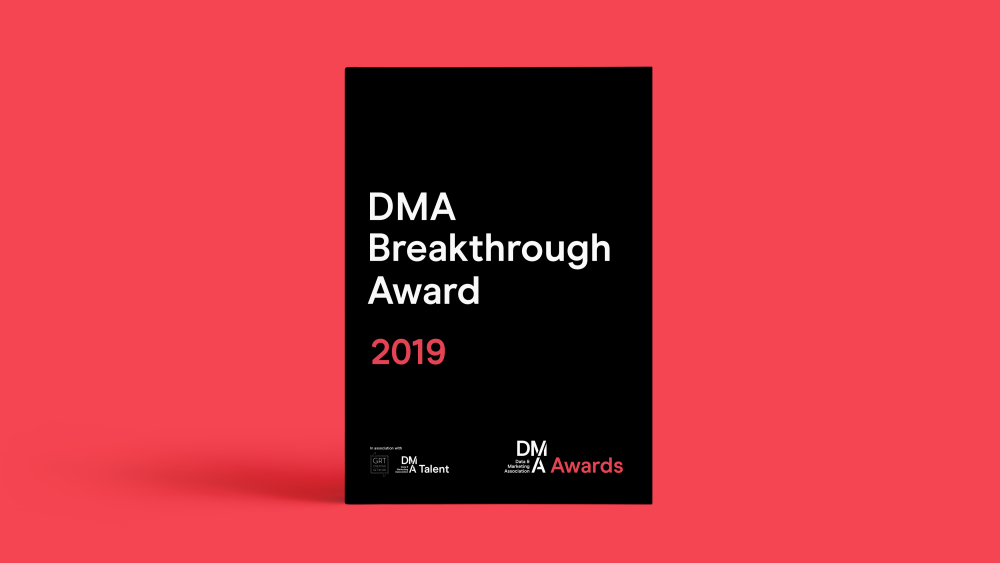 Every year, aspiring creatives battle for the chance to impress some of the biggest names in marketing by working on a creative brief for a real client.
The DMA Breakthrough Award runs in partnership with DMA Talent and GRT, and gives those wanting to break into the industry the opportunity to work on a creative brief and get their ideas in front of decision-makers.
Sponsored by Direct Line, the DMA Breakthrough Award allows students, interns and non-professionals up and down the UK to add client work to their portfolios and experience what it's like to work on a real-life brief.
Think you've got what it takes?
This is your chance to enter one of the industry's leading awards, have your talent recognised, and get noticed by industry greats.
Last year we saw Joy Mooney, student at Edinburgh College, take home the Gold at the DMA Awards. There were also two Silver Awards awarded in this category for the first time in DMA Awards history.
This year's brief is to develop a multi-channel campaign that will build awareness and excitement, driving pet owners to purchase Direct Line's pet insurance.
Winners will be announced at the annual DMA Awards ceremony in London on 3 December 2019, and if the prestige of winning wasn't enough, first place will be awarded £1,000; second place will take home £500, and third with £250.
If you're up for the challenge, email James Dredge who will provide the brief so you can get started.
Deadline for entries is midday on 11 November 2019.
Click here to submit your entry.
Good luck – we hope to see you at the Awards.
Hear more from the DMA