Why AI is this yearâs key fashion trend
06 Jun 2018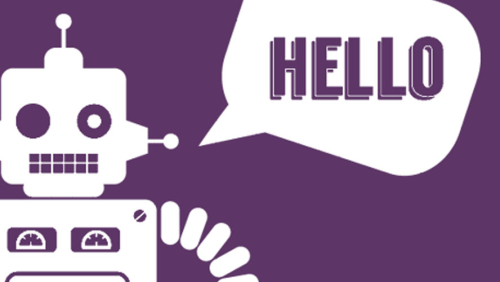 Forget big earrings and tote bags. Today's must-have accessories are big data and AI.
"Data will be the most important thing going forward," says Lucie Greene, Worldwide Director of The Innovation Group at trend and innovation think tank J Walter Thompson Worldwide. "Brands will capture more of people's behaviour in more nuanced ways to try and work out what they need."
Advanced photo recognition is one example of the "nuanced ways" Greene is referring to.
"The latest Amazon Echo Look smart hub has a hands-free camera," reveals Greene. "It encourages you to take photos of your look and share them with friends. Then it uses its advanced photo recognition to work out the outfits you own, the colours you like, the logos you wear and even whether you are losing or gaining weight. After mining this data, it combines it with the information it has gathered from the searches you have asked it to perform and creates anticipatory style and product tips. It is incredible and it is all powered by AI."
Amazon isn't the only brand reaping the benefits of advanced photo recognition. "We have our own social network where customers upload imagery and create profiles," reveals Childrensalon's Digital & Marketing Director, Clinton West. "Through this imagery we are able to identify and understand what brands they are wearing."
The luxury childrenswear retailer uses this data to develop creative and messaging that is specific to every individual customer. It's a formula that has seen the company's digital advertising revenue increase 76% year-on-year, the revenue it generates from emails improve 64% year-on-year, its conversion rate increase by 12% and its clicks to purchase drop from an average of ten to an average of two.
This is great, but West wants more. "Right now, it is impossible for us to employ a customer services representative for every customer that visits the site," he says. "In the future, we could use AI to answer shopper's questions and provide the individual customer services experience they are looking for."
The YOOX Net-a-Porter Group is currently developing the type of chatbot West is referring to, while fashion e-tailer Spring has already used a bot to provide shoppers with recommendations.
"The possibilities for the future of personalisation are almost endless," says Spring's Chief Product Officer Gannon Hall. "Areas we are experimenting in include: 'computer vision product matching', where users can scan a product they see in a store or being worn by someone else and instantly get style matching suggestions from our catalogue. And 'visual browse and buy', where we create a shopping experience that marries the convenience and speed of digital with the way people shop in the physical world."
Whether these make it to market remains to be seen, but there is no doubt about the role data, AI and personalisation will play the future of fashion retail.
"Today's shoppers are increasingly searching for convenience or curation," concludes Hall. "Personalisation allows us to provide both through relevant and compelling recommendations, so it is only going to increase in importance as the retail landscape continues to evolve."
Hear more from the DMA