Turning A Compliancy Conundrum into Consumer-First Marketing - Why GDPR Represents an Opportunity
06 Jun 2017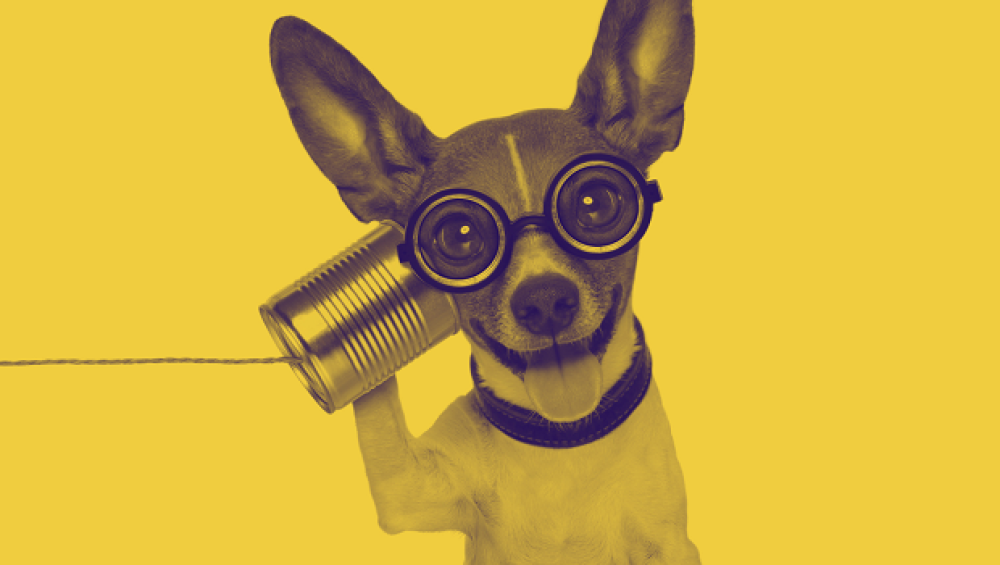 The EU's updated General Data Protection Regulations (GDPR) will come into effect May 2018, and its implications for marketers promises to be significant and far-reaching. The regulation will seek to improve and simplify data protection for EU citizens and give them more power over their data.
As of next year, every European citizen will have the right to know which of their personal data is being stored and what it is being used for. Whilst this may send shivers down the spines of marketers, it should be viewed as a progressive step-forward for our industry and as a chance for brands to strengthen their customer relationships and recalibrate our attitudes to customer data. Whether you're a Brexiteer, Bremoaner or Bremainer, and devoid of the UK's relationship with the EU; it is my opinion, that marketers have been sluggish with data for too long.
The new GDPR should serve as a timely wake-up call for our industry, to reject the promotion of self-serving messages, in favour for establishing relevant, contextual - and compliant - customer relationships. It's a win-win scenario for marketers and consumers alike!
Consistency is Key
Consistency is key in creating marketing that delights the consumer. Necessary changes are needed industry-wide to make marketing departments, processes and procedures across the UK, GDPR compliant. This means that now has never been a better time for market leaders to take charge and begin revolutionizing their team, culture and approach. All of which will create new forms of measurement, ROI, reporting – and consistency.
Commonalities that should underpin most digital marketing teams today, include:
a) access to unified data profiles
b) an integrated solution, by which omnichannel campaign execution is possible
c) centralised and consistent targets and priorities
If your marketing team does not have access to a consolidated consumer profile; are using separate tools for each channel; or each individual team is siloed into working on their own objectives – there is something wrong. Consumers are channel-agnostic, there is a growing and real expectation that marketers should be mindful of the totalitarian relationship with a brand. If your marketing department's infrastructure and set-up doesn't reflect these expectations, consistency will be unachievable.
Context is Business Critical
GDPR will mean that marketers will no longer be able to go to market with a 'channel-first' approach. Marketers will need to 'take off their marketing hats', disseminate consumer data and dig a little deeper to contextually engage consumers, in ways that are data-led, insightful and compelling. Consider, for a moment, how many loyalty emails you delete as a consumer. What about loyalty cards? How many do you have? To keep your customers sticking around, you just might have to think beyond the channel, to deliver contextual communications that add value.
Research undertaken by Selligent and the CMO.com Club has shown hesitance to taking advantage of contextual data and enabling technologies – something that will only seek to hamper the strategies needed to enable engaging and GDPR compliant marketing.
We canvassed the views of 108 senior marketing executives, 67% of CMOs admitted to not taking advantage of contextual data and the technologies available. Furthermore, 81% revealed that they would increase their use of situational data only if their competitors started first. Complacency in using contextual data at a time where consumer attention is our most precious resource, is paramount to failure.
Entitled Consumers
A new digital cohort with high expectations of marketing and its purpose is radicalising our industry. The massive surge towards subscription and freemium models, coupled with saturation of digital channels, have created heightened competition and decreasing customer loyalty. We are in an era where consumers, not brands, wield unprecedented power.
In other words, marketers need to earn the right for consumers' attention. The key is in using customer needs and expectations as a lens in which to see how your brand can engage in a given moment with contextual relevance. Whenever your brand is able to exceed those consumer expectations and still accomplish its own goals, by breeding relevancy, is a win-win. Such an approach empowers marketing teams to simplify, align and prioritise campaigns and programs that delight, are truly omnichannel and drive revenue. Data and technology is undoubtedly important but, a Consumer-First approach is critical for success.
Building trust
The changes to GDPR necessitates that marketers address the 'trust issue' that has plagued the industry for a while. Organisations that seek to develop a more transparent relationship with their customers, will see GDPR as an easy win. Going beyond the minimum requirements to ensure that customers can easily download their data – and request that it be removed – will be the hallmark of a truly trustworthy brand and will only strengthen customer loyalty. Giving consumers preferences over how they are communicated with, via what means and how often, allows consumers to take back control and should encourage marketers to reconsider marketing messages, volume, and how to optimise within a finite number of touchpoints.
There is no getting away from the fact that the challenges introduced by GDPR are significant, but they're matched by the size of the opportunity available to marketers. We cannot and should not avoid GDPR, but we can make it work in our favour if we move swiftly and smartly, to deliver greater consumer engagement and strengthen customer loyalty.
Selligent is hosting a breakfast briefing at DMA House on Wednesday 28 June (08:30am – 10:15am) to discuss consumer-first marketing and the changes to GDPR. Join Selligent's Christopher Baldwin and the Zach Thornton (Head of External Affairs, DMA) to learn how to build engaging (and compliant) consumer-first marketing. Register for the event here.
Hear more from the DMA