The importance of knowing your USPs
14 Mar 2019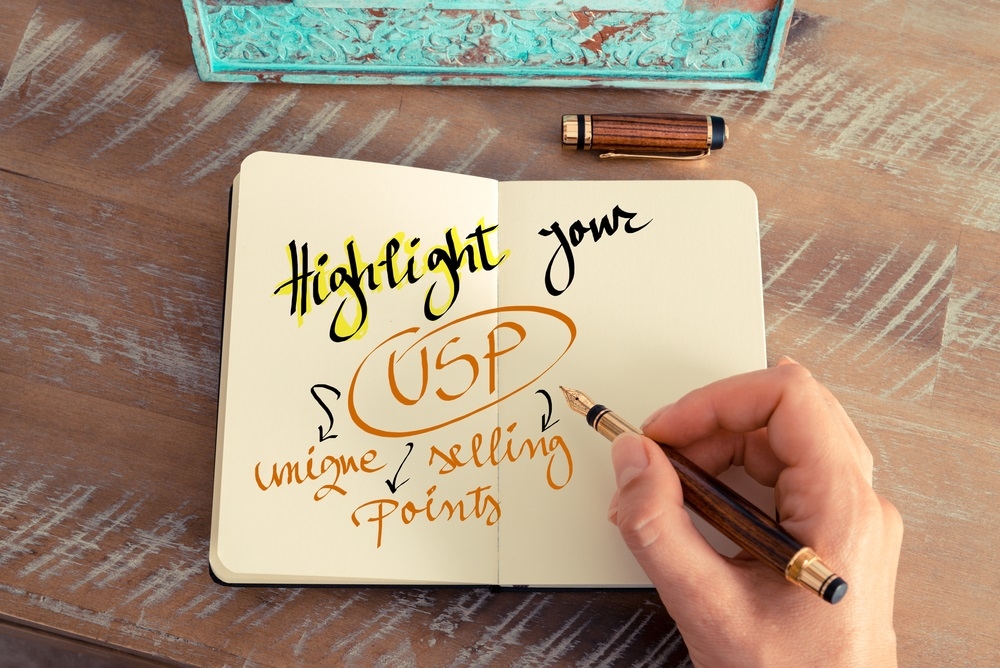 Getting your brand messaging right is a fundamental part of communicating why, what your business does, matters in a way that resonates with your prospects. Not only this, it's key to ensuring that your target audience has a consistent brand experience, one which develops trust and nurtures a relationship.
Unfortunately, this is an element of marketing that is often overlooked or undermined. As we recently discussed in our blog on creating a clear campaign brief, before you can go about launching any type of marketing campaign, it is critical to hone and adapt your message so that it is appropriate for the channels you plan use and, most importantly, relevant to your target audience. Without this, your campaign will be unable to reach its full potential, whether your goals are to drive revenue or build brand awareness.
Back to basics – Recap your USPs
Just as understanding your USPs (unique selling points) is a key part of business planning, it's also fundamental in addressing how you can meet your client's needs in a way that knocks your competitors out of the park.
Your business' USPs are the backbone of your messaging because they tell your target audience exactly why your product or service is different to others, and why they won't find a company like yours elsewhere. If planning a new campaign, it's a good idea to firstly recap your brand USPs to remind your team of what makes your proposition unique – with these front of mind, you'll find it a lot easier to develop a compelling and persuasive message.
Know your audience
Knowing your audience and developing segments based on shared interests and characteristics enables a smarter way of communicating, allowing you to tailor your proposition and showcase why your products or services directly benefit a particular group within a wider audience.
Brand USPs should reflect an understanding of a target audience's problem or needs in order to present a relevant solution, so use this information to your advantage. By demonstrating that you understand the challenges and pain points your target customers face, you position yourself as a trusted partner.
Example: The small IT support business
Consider a business that provides IT support to small businesses. A small team themselves, they place importance on getting to know their clients to provide a tailored service.
They know that small businesses are unlikely to have their own IT team in house and may lack the technical knowledge needed to guarantee system security – so have established the basic needs. But, there are hundreds of IT support companies out there, so how do they take the message further so that it really resonates with their target audience?
In an industry where sales processes and support packages can be rigid, the IT firm know they have an agile resource, offer flexible contracts and can provide tailored solutions, which their competitors can't match. They therefore use this as their USP and build these distinct benefits into messaging across all channels to target small businesses, most likely to be receptive to this offer.
Example: Basecamp
Another example of a brand who has honed their USP around the benefits of their target audience is Basecamp, a project management tool designed for entrepreneurs, freelancers, and small businesses. To appeal to this particular audience the company communicates their platform's simplicity and ease of use, and their all-inclusive low-cost monthly fee, which larger competitors would struggle to match.
Make it catchy
Once you understand the benefits that give you your USP, the challenge is to communicate them consistently, clearly and concisely. How easy this is depends on which channel you are using, for example, how much copy you have or whether you can illustrate your message with image or video. Once a business has a firm grip on the USP that makes it stand out, a catchy slogan is a great way to make it concise and memorable, particularly when you have limited time and space, such as in advertising. These are a few examples of brands that have done this well:
M&M: "Melts in Your Mouth, Not in Your Hands" – benefit = 'convenience'
Ronseal: "It Does Exactly What It Says on the Tin" – benefit ='reliability'
Tesco: "Every little helps" – benefit = 'value'
Phone contact provides deeper levels of engagement and the opportunity to convey very complex and sensitive messages. However, to be successful, this type of direct approach requires skill, particularly when dealing with senior decision makers. There is a very short window in which to get attention, overcome natural resistance to taking a call and convince the client that you have something of interest to say.
At The Telemarketing Company, our agents are highly skilled in getting the attention of senior decision makers, persuasively communicating our client's propositions, and positioning their key differentiators within a competitive market place. If you are struggling to make a connection and get your message across to the right audience, get in touch today to discuss how we can help.
Hear more from the DMA